d3dx9_43.dll is the essential component of DirectX and if you are getting such type of error, it means the d3dx9_43.dll file is missing from your computer.
When you open a game, graphic editor, or other graphics-related apps, the DirectX software is used to run that app properly. If the d3dx9_43.dll file is missing from your computer, then you will get the following error at the time of launching the graphics-intensive apps.
The program can't start because d3dx9_43.dll is missing from your computer. Try reinstalling the program to fix this problem.
How to Fix the d3dx9_43.dll missing error?
Fixing the d3dx9_43.dll missing error is not a hard job and just repairing the DirectX, you can easily resolve it. However, if repairing DirectX doesn't fix your problem, there are some more steps that you need to take.
Method 1: Fix using the Outbyte PC Repair tool
Mainly this type of problem occurs when some of the essential files are missing from the DirectX, DirectX is corrupted, missing other system files, malware attacks, registry corruption, etc.
The Outbyte PC Repair Tool scans and fixes most of the Windows problems including the d3dx9_43.dll missing error. Download the software from the link and scan your computer error-free.

Method 2: Update Windows OS
DirectX is an integral part of Windows, so updating the Windows will also update the DirectX components. Make sure your Windows is updated. You can check for updates as follows and if found any pending update installation, immediately installs the pending updates.
Windows OS provides a settings page to download and install updates automatically and this setting works excellent in most cases. However, sometimes windows update fails to install and, in this case, you need to run several commands to fix this issue.
Step 1: Go to Start Menu > Settings > Windows Update.
Step 2: Click on Check for updates to find and download the latest updates.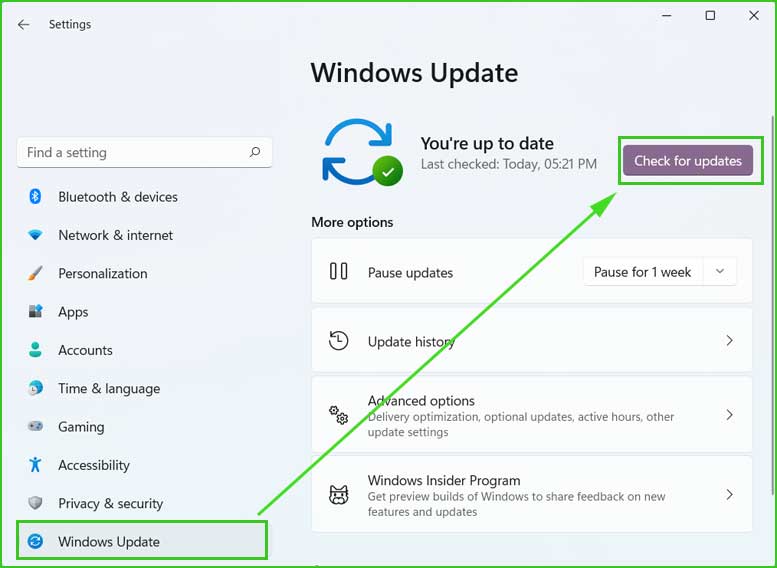 Method 3: Re-Install DirectX components
If updating windows didn't work, then re-installing the DirectX components may help you. Download the DirectX component from the official Microsoft website and install it.
Step 1: Go to the following website to download the DirectX.
https://www.microsoft.com/en-us/download/details.aspx?id=35
Step 1: Click on the installer to run. It will automatically detect the required version of DirectX and download them from the Microsoft server. Wait till the process is complete and reboot your computer.
Method 4: Re-install the Apps that are causing the problem.
You also need to redownload and reinstall the affected apps that are causing the d3dx9_43.dll missing error. Sometimes the installer is incomplete, corrupted, or infected with malware. Installing this type of infected program may cause lots of errors on your computer. You must make sure that the installer is complete and clean from viruses.
Download the infected file again from the trusted platform or official website and installs it again.
Method 5: Scan and Remove Malware and Viruses
Viruses and Malware are dangerous programs that affects the computer in various ways. If your computer is infected with malware, then there is a huge chance to get a missing dll error. To overcome this issue, you must scan your computer using the registered antivirus system.
Method 6: Run System File Checker Tool
The system file checker (sfc.exe) scans and repairs corrupted Windows system files. It checks for the system file integrity and fixes them if finds any violations. In order to repair any system error, you must run sfc.exe to scan and fix corrupted system files.
Step 1: Open the Admin command prompt.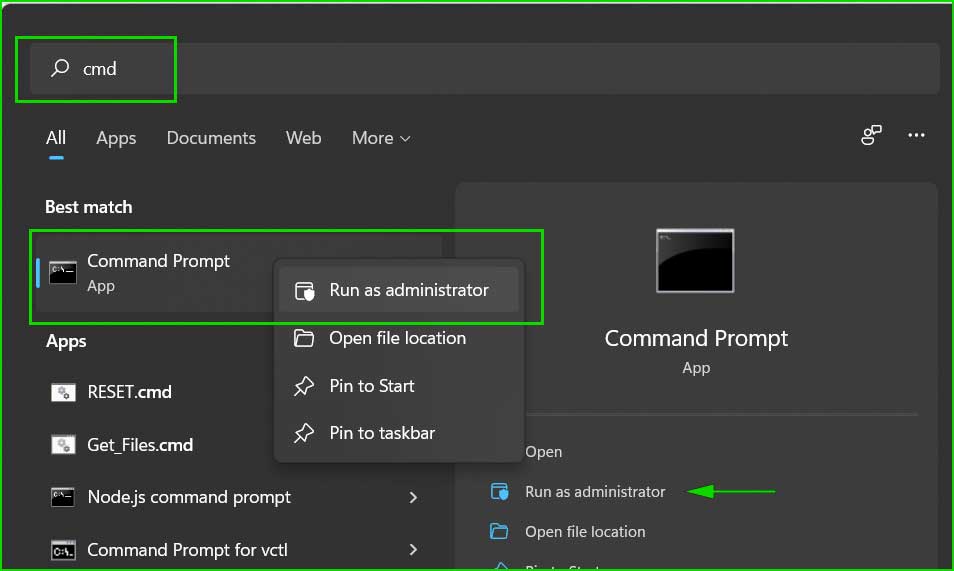 Step 2: Run the following commands.
sfc /scannow
Method 7: Run the DISM command
The DISM command scan and repairs the Windows images. If there is any corruption in the Windows image, the DISM command repairs them. You can run the DISM command as follows:
Step 1: Open the Admin command prompt.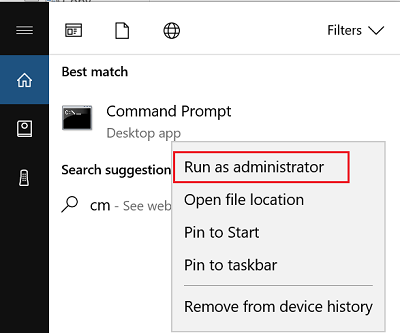 Step 2: Run the following command.
DISM /Online /Cleanup-Image /RestoreHealth
Method 8: Download and Register d3dx9_43.dll file Manually.
If you found that d3dx9_43.dll is missing from your computer, you can download this file from a trusted website and register it on your PC. Never try to download this file from any malicious/suspicious website and always believe in trusted platforms.
Step 1: Download this file from the following trusted source:
https://www.dll-files.com/d3dx9_43.dll.html
Step 2: Extract and Paste it into the following location:
C:\Windows\System32
C:\Windows\SysWOW64
Step 3: Register it as follows:
regsvr32 /u d3dx9_43.dll
regsvr32 /i d3dx9_43.dll
Step 4: Reboot your PC.
Summary
If you are getting the d3dx9_43.dll missing error when opening a game, 3d apps, graphics editor, etc, you must read this article in order to know how to fix the d3dx9_43.dll not found error from your computer.