You may get error message 0x800706be when you try to install updates in windows 10/8/8.1/7 or other versions of Windows OS. This error code is associated with Cumulative Update for Windows 10 for the x64-based system. No matter what KBxxx version you are trying to install, you will get the same error.
How to Fix Windows Update Error
Method 1: Fix using Advanced System Repair Tool
The most of the common reason behind windows update failed is corrupted or damaged system files like DLL files, EXE files, sys files etc. There are thousands of tiny system files are there that work specific task. If one of the files gets replaced, deleted or damaged then you may get windows update error 0x800706be.
Download and Install Advanced System Repair Tool and scan your PC. It has the large database with 25 million of files. It will find all the damaged or deleted system files and reinstall them with the fresh one. After, optimizing with Advanced System Repair Tool, try to install windows update again.
Method 2: Run Windows Update Troubleshooter
This is the famous method to fix Update related issues. This would be first fixing techniques if you get update error. However, it is not guaranteed that your problem will be fixed using this method but believes me, 80% of the time the problem gets solved. Here are the complete steps to run and use Windows Update Troubleshooter.
1. Go to Start Menu and Search for Troubleshoot and select Troubleshooting in search result.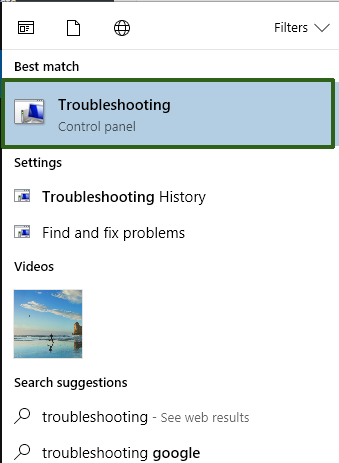 2. Click Fix problems with Windows Update. It is below the System and Security Link.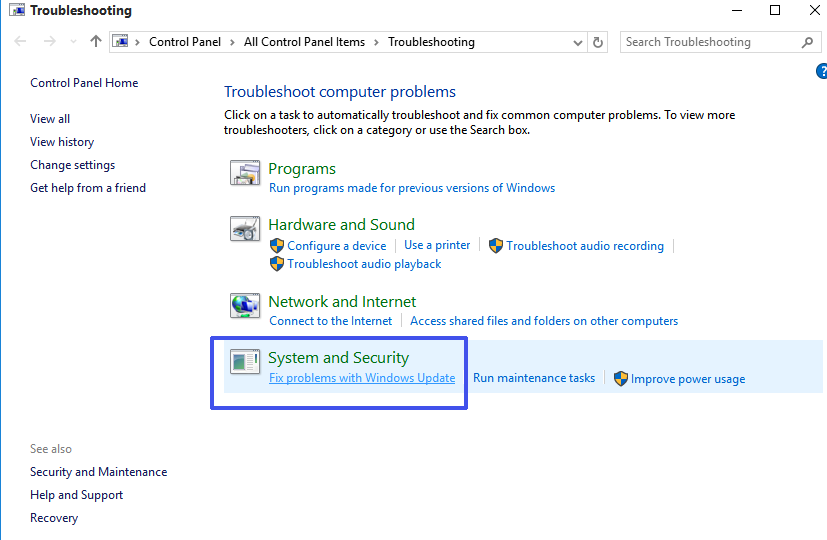 3. It will launch Windows Update Troubleshooting wizard. Follow the on screen instruction and click next. When the process complete, try to install update once again. Most probably you will not get the 0x800706be error.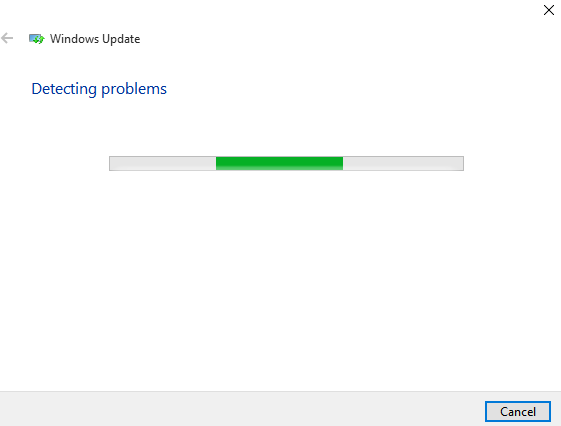 Method 3: Reset Windows Update Components
Resetting Windows Update components might be best option for you. It will reset all the update components and will allow you to install fresh windows update. Here, is the steps:
1. Open Command Prompt as Administrator. Go to Search menu and type command. Then right click on Command Prompt and select Run as Administrator.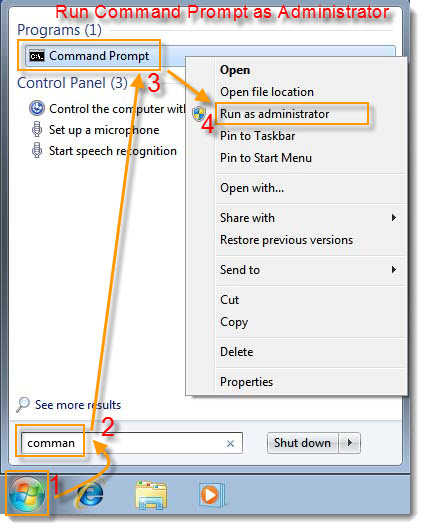 2. Now, you need to stop some update services. These services are BITS, Cryptographic, MSI Installer and Windows Update Services. Copy-Paste following command in command prompt and press Enter.
net stop wuauserv
net stop cryptSvc
net stop bits
net stop msiserver
3. Now, Rename the SoftwareDistribution folder and Catroot2 folder. Copy and Paste following command in command prompt and press Enter
ren C:\Windows\SoftwareDistribution SoftwareDistribution.old
ren C:\Windows\System32\catroot2 Catroot2.old
4. Start BIST, Cryptographic, MSI Installer and Windows Update Services again. Copy-Paste following command in command window and press Enter.
net start wuauserv
net start cryptSvc
net start bits
net start msiserver
5. Type Exit to close command prompt. Now try to download and install update again and most probably you will not get error code 0x800706be.
Method 4: Restore Registry File
Registry file contains configuration values of all the installed software, hardware, and driver. If this file gets corrupted or damaged, you will be unable to update windows and will get so many errors when operating windows. This method only works if you have a backup of the registry file. If you don't have a backup of Registry File then you will need to use Advance System Repair Tool to repair registry damages.
1. Press Windows Key + R to open Run Command. Type regedit.exe to open registry editor.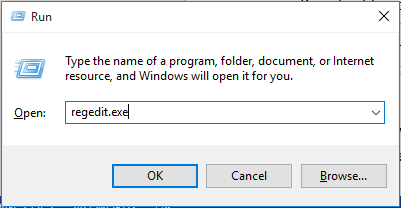 3. Select Registry Backup File and click Open. Your registry file will be reset.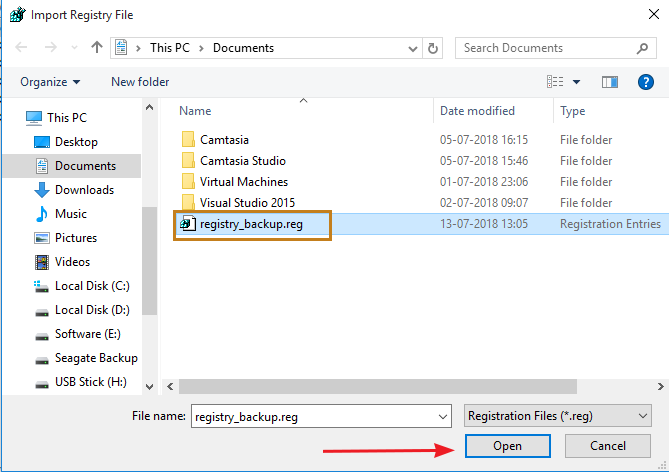 Method 5: Restore Windows
Once again, this method only works if you have created System Restore Point in Past. If you haven't created any Restore Point then this method is not going to helping you.
1. Click on Start Menu and Search for Restore. Click on Create a Restore Point in Search Result. It will open System Properties Window.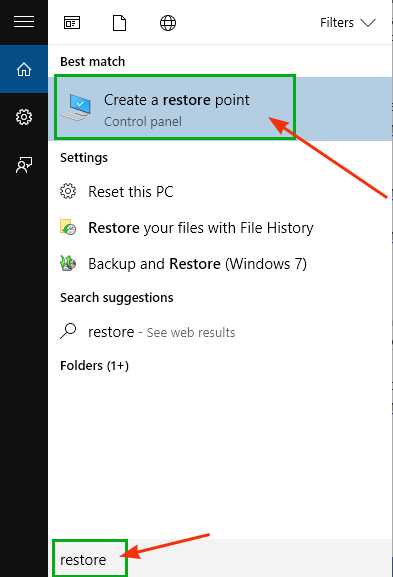 2. Go to System Protection Tab and click on System Restore Button.

3. Restore system files and settings windows will be appear. Click on Next button.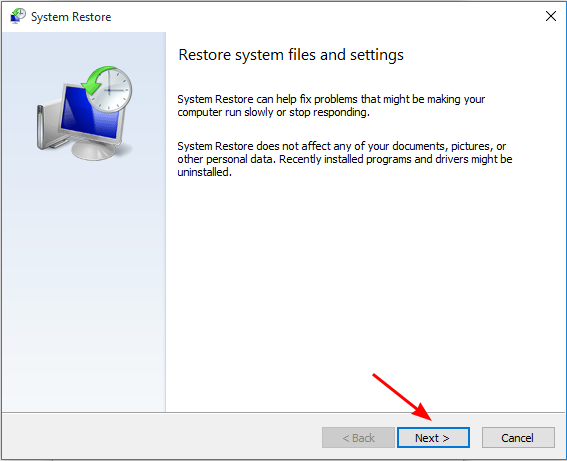 4. Select Date on which you want to restore your PC.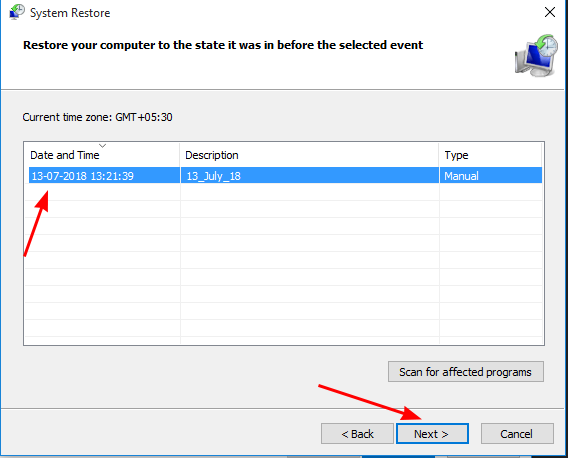 5. On the Confirmation Window click on Finish button. Now wait until process finished. It will make system restart.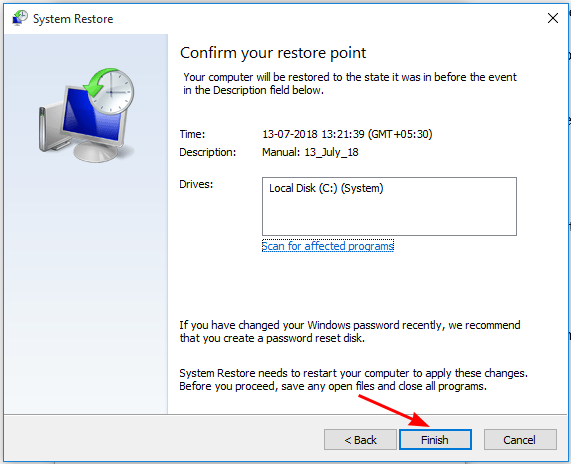 6. After System Restart try to install update again and hopefully you will not get the Windows Update Error 0x800706be.
Summary
This article covers information about how to fix Windows Update Failed Error 0x800706be. If you are getting the same problem then this article might help you a lot in order to resolve this problem.