Sharing files on windows becomes easy if all the pcs are connected to the same network. It is fast, easy to use, and the best way to transfer files between 2 systems connected on the same local network. Although it is hassle-free, but most of the time you may welcome with the error code 0x80070035 – The network path was not found on Windows 10 / 11.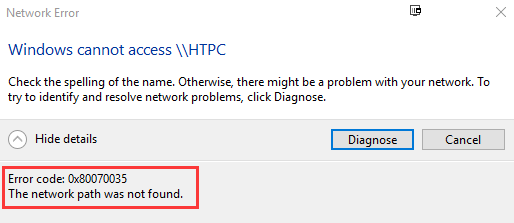 No matter, it was perfectly working the last night, but you are getting this error now. Due, to this error, you cannot share files and resources between pc. You also cannot access the shared resources of other pc in the network. So, the question is why did you suddenly start to get error code 0x80070035 – The network path was not found on Windows 10 / 11 when trying to share files between computers in your network?
Reasons
There might be dozens of reasons that may cause this problem, but some are common and mostly found culprits in this situation. In this article, we will talk about reasons and solutions in detail, so stay focused on this troubleshooting article. We together will find an easy solution for this error.
Reason 1: Unoptimized Windows 10/11
there may be corrupted system files, missing DLL files, misconfigured registry files, outdated driver and windows updates, malware, viruses, a large chunk of junk files, misconfigured system settings, etc are the most common reason behind the network error code 0x80070035.
Solution:
It is not easy to check each file and corner in the PC and fix them manually. So, it is recommended to use Advanced System Repair Tool to find errors and fix them easily. It has been proved that this tool speeds up your computer and optimizes them for best performance.
Reason 2: SMB V1.0 is disabled
The SMB is responsible for sharing files over the network. If somehow, this setting is disabled due to some reason, you must check for these settings and enable it.
Solution:
Server Message Block (SMB 1.0) is invented in the 1980s for providing facilities to share files between windows os. It is an application layer network protocol that was very useful in sharing files and resources between systems in the same network. However, it is recommended not to use SMB V1.0 because it is very old technology and has significant security vulnerability issues. Instead of it use SMB V2.0 or SMB V3.0. If your OS has the latest update installed, then don't worry because you are going to use a secure version of SMB as SMB2.0 or SMB3.0.
Step 1: Click on Start Menu and Search for Windows Features. Tap on the first result saying, "Turn Windows features on or off".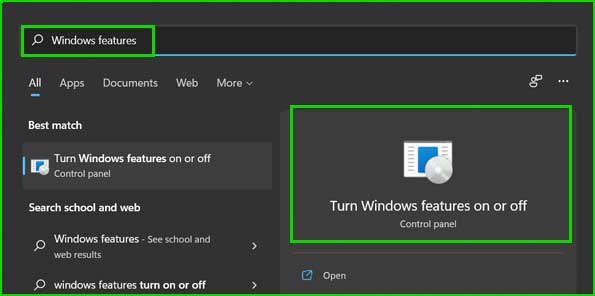 Step 2: Find and check the option SMB 1.0/CIFS File Sharing Support and click OK to enable it.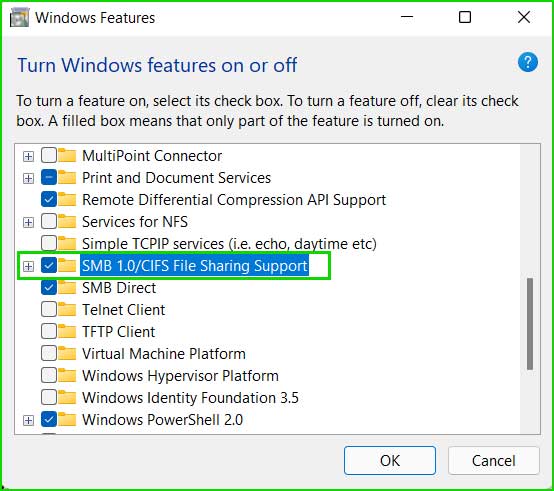 Step 3: Reboot your PC to take effect.
After changing the above settings, try to share the file over your local network and hopefully, you will not get the error 0x80070035 – The network path was not found. If the error still persists, move to the next solution below.
Reason 3: Folder Sharing is disabled
If the sharing is disabled for a folder on the target computer, you will likely to get the above error. Make sure to enable sharing for the folder which you want to access in your machine.
Solution:
In order to access the remote file in your machine, it is necessary to share that file on the target machine first. Here are some steps are given that will help you to share those folders on the target machine.
Step 1: Access the target machine physically that holds the original files and folders. Right-click on the folder and select Properties and go to the Sharing tab. Click on the Advanced Sharing option.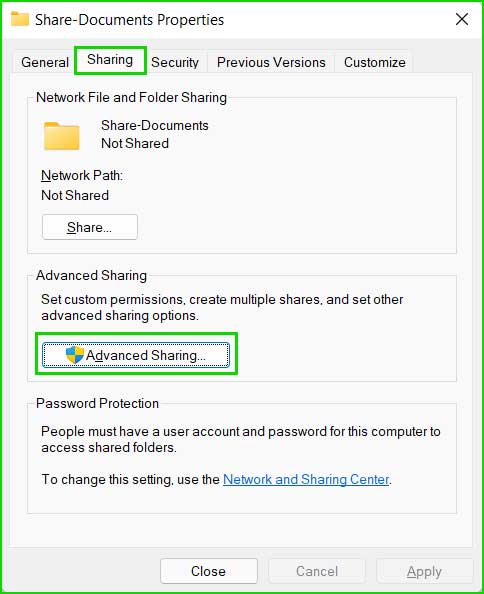 Step 2: Check the box saying, "Share this folder" and click on Apply & OK.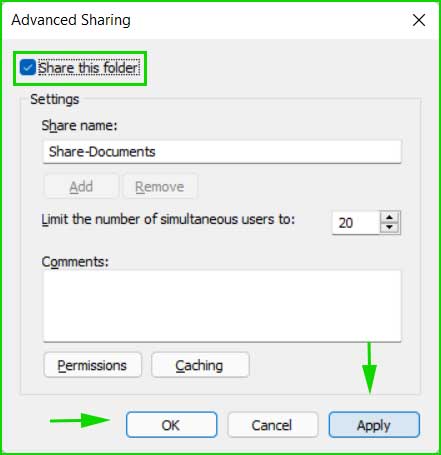 Step 3: Now try to access the shared folder from your PC.
Reason 4: Firewall & Antivirus is blocking the connection
Maybe there is a strict security profile is set in firewall & Antivirus, which is blocking the connection between PC. These security applications are made to protect your pc from the harmful connection. If you trust the network PC and shared content, then you can temporarily disable firewall and antivirus to check the network problem.
Solution:
Open your antivirus app and locate to Firewall settings. Turn off the Firewall for the short time and try to connect with the network PC.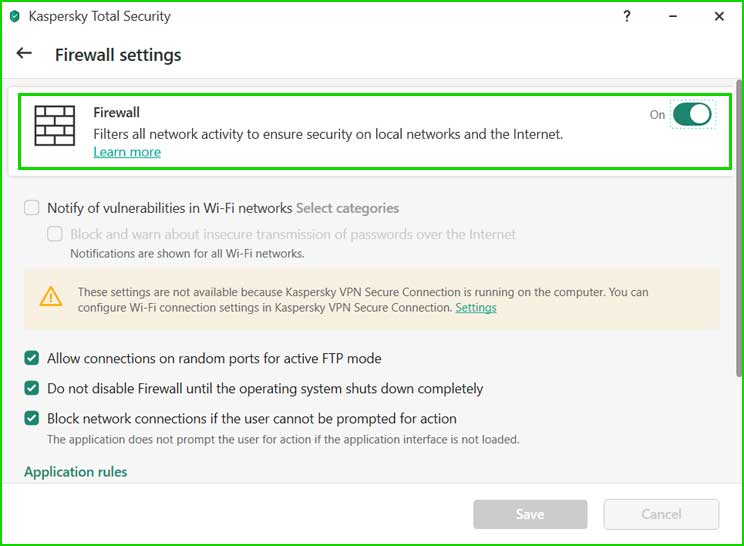 Reason 5: Outdated Windows Updates
If you are running an outdated version of windows, then most probably you will get the network connection error. You must install the latest windows updates in order to fix the network problem.
Solution:
Step 1: Click on Start > Settings and select Windows Update.
Step 2: Click on check for updates and install them.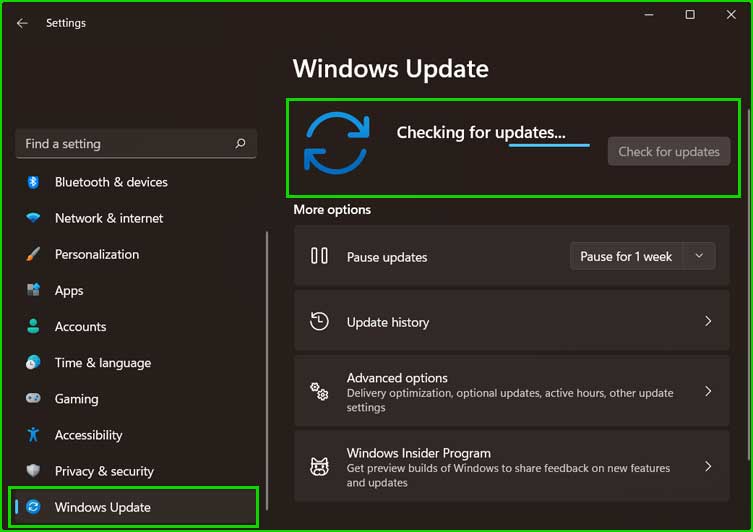 Reason 6: Network Discovery Option is Disabled
If the Network Discovery option is disabled in Network and Sharing settings, your PC won't be able to locate another network PC. To resolve this issue, you must enable the network discovery option.
Solution
Step 1: Open Control Panel. Click on the Start Menu and Search for Control Panel and open it.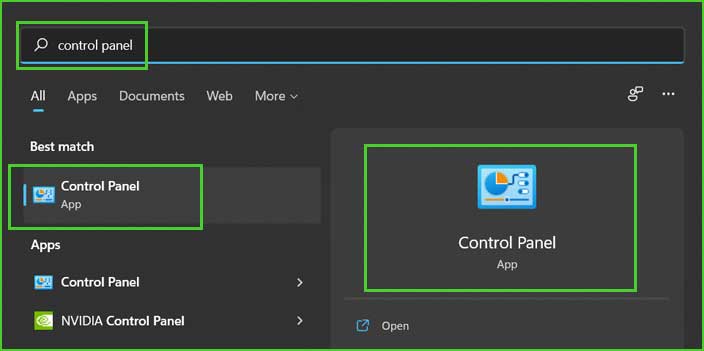 Step 2: Click on Network and Internet.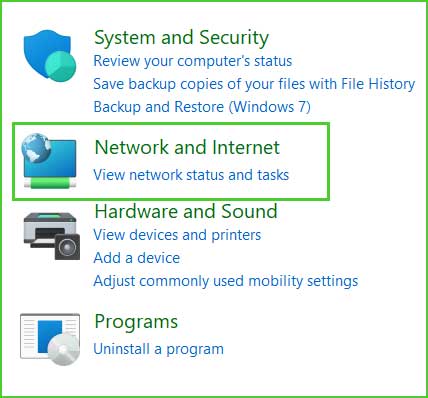 Step 3: Click on Network and Sharing Center.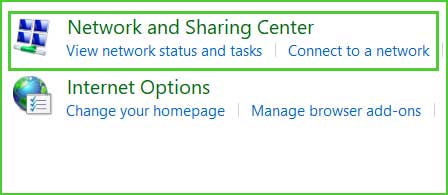 Step 4: Locate the link "Changed advanced sharing settings" in the left menu and open it.

Step 5: Now select the option "Turn on sharing so anyone with network access can read and write files in the Public folders" and click on Save changes button.

Summary
In this article, I have explained 6 Methods to Fix 0x80070035 – The network path was not found error on Windows 10 & 11. Apply the methods one by one and check for network connection. If you find some other good methods to resolve this issue, mention them in the comment section.