Temporary files are the types of files that are stored temporarily on your storage by the application and windows. These files may be upgrade logs, update logs, error logs, temporary windows installation files, cache, cookies, temporary extracted files, etc. However, these files are not dangerous for machines still nowadays most attackers used techniques and store malicious items in temporary files.
In order to make your Windows 10/8/7 machine more secure you need to clean these temporary files from time to time. In this article, I will explain how to delete or clean temporary files from Windows 10/8/7 machine.
Method 1: Using Advanced System Repair Tool
This is the best and most professional way to delete temp files from the machine. It not only deletes temporary files but also takes care of other system problems and optimizes PC for better and speedy performance. There will be no broken file issues, missing DLL file issues, outdated software & hardware issue, registry error, installation error, update errors etc if you have installed Advanced System Repair Tool in your PC.
Method 2: Using Settings
Step 1: Click on Start Menu > Settings > System and click on Storage.
Step 2: Here, Turn On the Storage Sense Option and then click on Free Up Space Now link.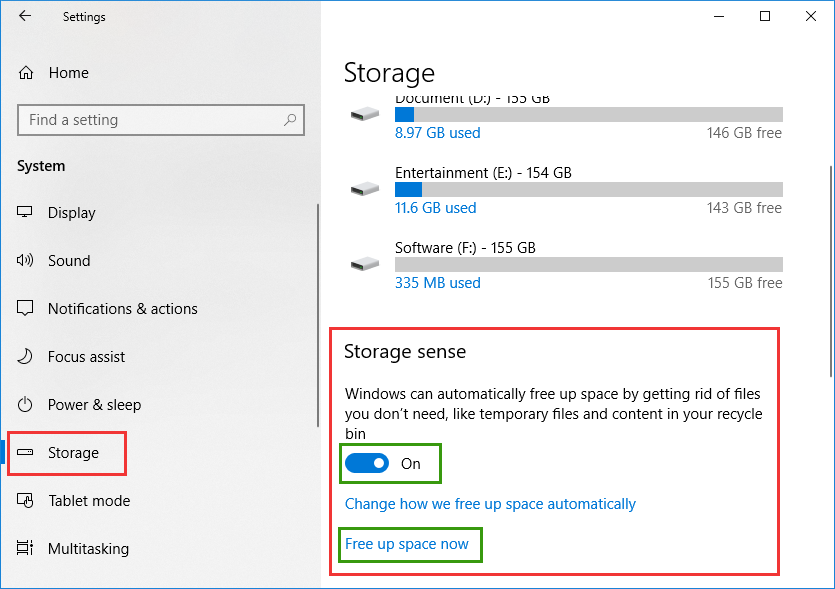 Step 3: It will start analyzing the storage and will tell you how much space can be cleaned. Here, you may select and deselect an individual options to delete files. Click on Remove Files to delete temporary files.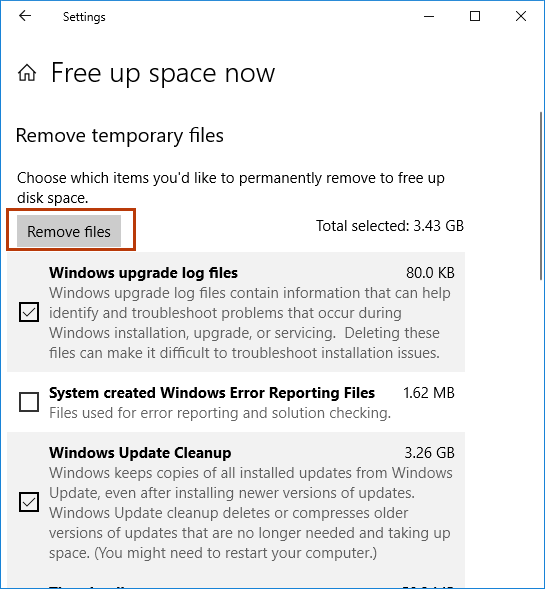 Method 3: Using Disk Cleanup Utility
Step 1: Click on Start Menu and search for Disk Cleanup.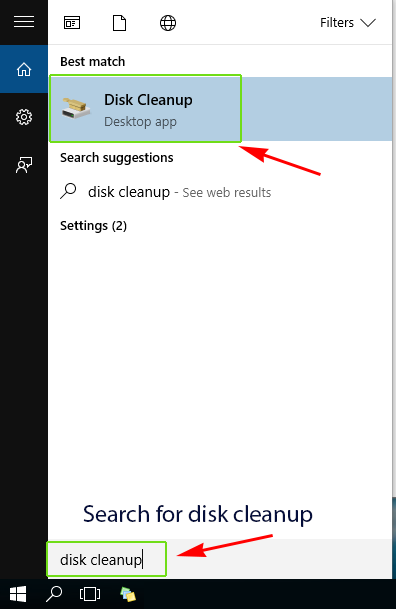 Step 2: Select Windows Installation Drive (C:) and click OK.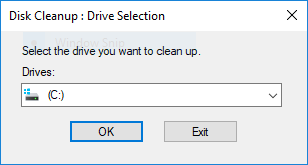 Step 3: Click on Clean up System Files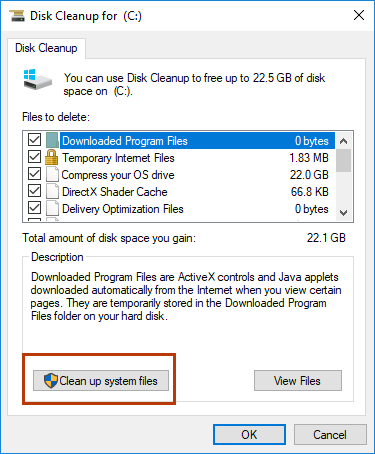 Step 4: Select Windows Installation Drive (C:) again and click OK. Wait until it analyzes the storage space. It will take some times so wait.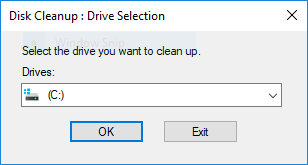 Step 5: Now Select all the check boxes and click OK to delete all the temporary files.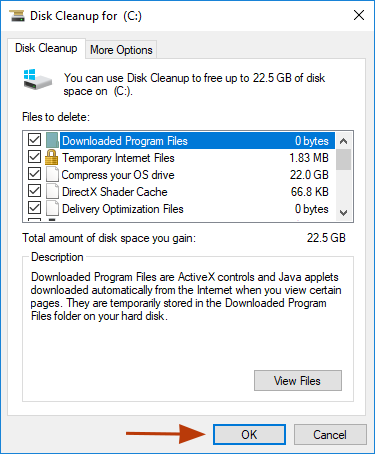 Summary
In this article, I explained how can you clean and delete temporary files from a Windows machine. Cleaning Temporary files regularly is a good habit to keep your system secure and speedy.