You may receive the error code 0x80240032 when you try to download and install updates in Windows 10. This error usually occurs when you try to download update version 1803 over 1709. The error may look like this.
Update Status:
There were some problems installing updates, but we'll try again later. If you keep seeing this and want to search the web or contact support for information this may help: 0x80240032
How to Fix Windows 10 Update Error 0x80240032
Here, I am going to explain some awesome ways to fix this update error. Kindly follows each method and examine whether your problem is solved or not.
Method 1: Fix using Outbyte System Repair Tool
Most of the common reason behind windows update failure is corrupted or damaged system files like DLL files, EXE files, sys files, etc. There are thousands of tiny system files are there that work on specific tasks. If one of the files gets replaced, deleted, or damaged then you may get windows to update error 0x80240032.
Download and Install Outbyte System Repair Tool and scan your PC. It has a large database with 25 million files. It will find all the damaged or deleted system files and reinstall them with fresh ones. After, optimizing with Outbyte System Repair Tool, try to install the windows update again.
Method 2: Run the Troubleshooter
Windows Update Troubleshooter should be the first step if you encounter any update-related issues. Windows 10 has included a lot of troubleshooters for every problem that gives quick analysis and solutions for each problem. Here, you can find all the troubleshooters.
Step 1: Go to Start Menu > Settings > Update & Security
Step 2: Click Troubleshoot in the left menu and then click on Windows Update > Run the troubleshooter.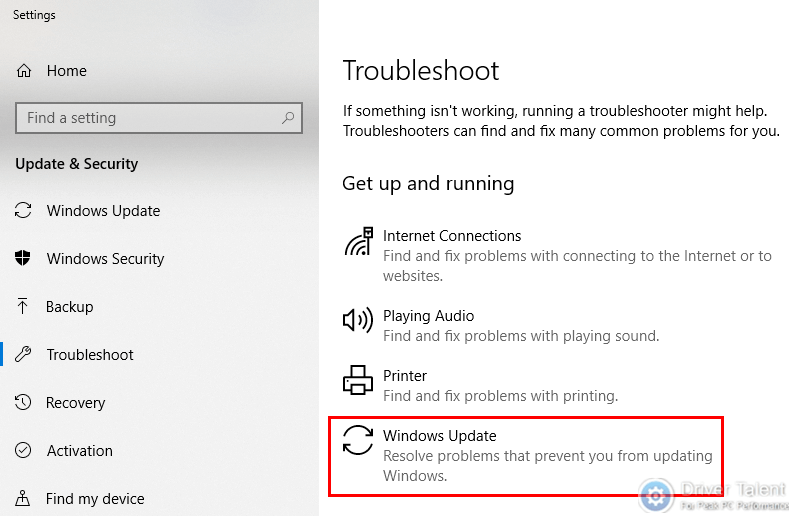 Step 3: It will start detecting problems and soon it will show you the exact problem along with a fix button.
If you are not getting Troubleshoot option in your version of Windows 10, then you may download the troubleshooter from Microsoft.
How to Open and Use Windows Update Troubleshooter in Windows 10/8/7/Vista/XP
Most of the time if the problem is bigger than expected then the troubleshooter become fails to fix the problem. If the troubleshooter is unable to fix Windows 10 Update Error 0x80240032 then you must use Advanced System Repair Tool to fix the problem.
Method 3: Reset Windows Update Components
Resetting Windows Update Components means resetting all the components that are responsible for a successful download and installation of Windows Update.
Here, is the detailed guide with screenshots on how to reset Windows Update Components Manually and Automatically.
Manual Method:
Automatic Method:
Method 4: Fix Corrupted System Files
If any of the protected system files like dll file, inf file, sys file, ocx file, etc are damaged, deleted, corrupted or replaced by other third-party applications, then you may face an error message when updating windows. Thankfully, Microsoft added an inbuilt File System Checker Tool that can be used for repairing corrupted system files.
Step 1: Open Command Prompt as Administrator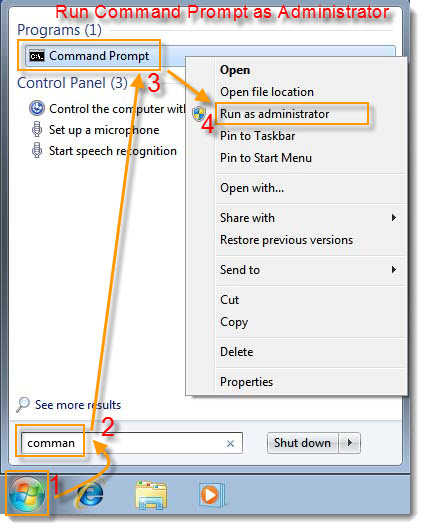 Step 2: Type following command and wait until process finished.
sfc /scannow
Step 3: Close the Command Prompt and try to update Windows 10 again.
Summary
In this article, I tried to explain how to fix Windows 10 Update Error 0x80240032 using some simple methods. However, if you are unable to fix it manually then you should use Advanced System Repair Tool to fix this problem.