Bluestack is the most popular android emulator for Windows Users. It allows you to run android applications and games on the Windows-based machine. But sometimes you may receive the Black Screen of Death error in bluestack, and you will not be able to launch any application in it. Due to this problem, android apps will start crashing frequently. So, you must know the steps how to fix the black screen of death error in bluestack.
How to Fix Black Screen of Death or App Crash Problems in BlueStack
Method 1: Fix using Advanced System Repair Tool
Most commonly this error occurs due to corrupted or damaged system files, missing dll files, outdated drivers and software, installing incompatible software to the bluestack, or incorrect settings in registry files. It is recommended to use Advanced System Repair Tool to fix bugs and optimize Windows 8/10/11 for better performance.
Method 2: Change Settings in BlueStack
You can also fix App Crashing problem by changing some settings in bluestack. If you're able to launch bluestack then apply the following changes.
Step 1: Launch Bluestack and click on the Gear Icon to open Settings.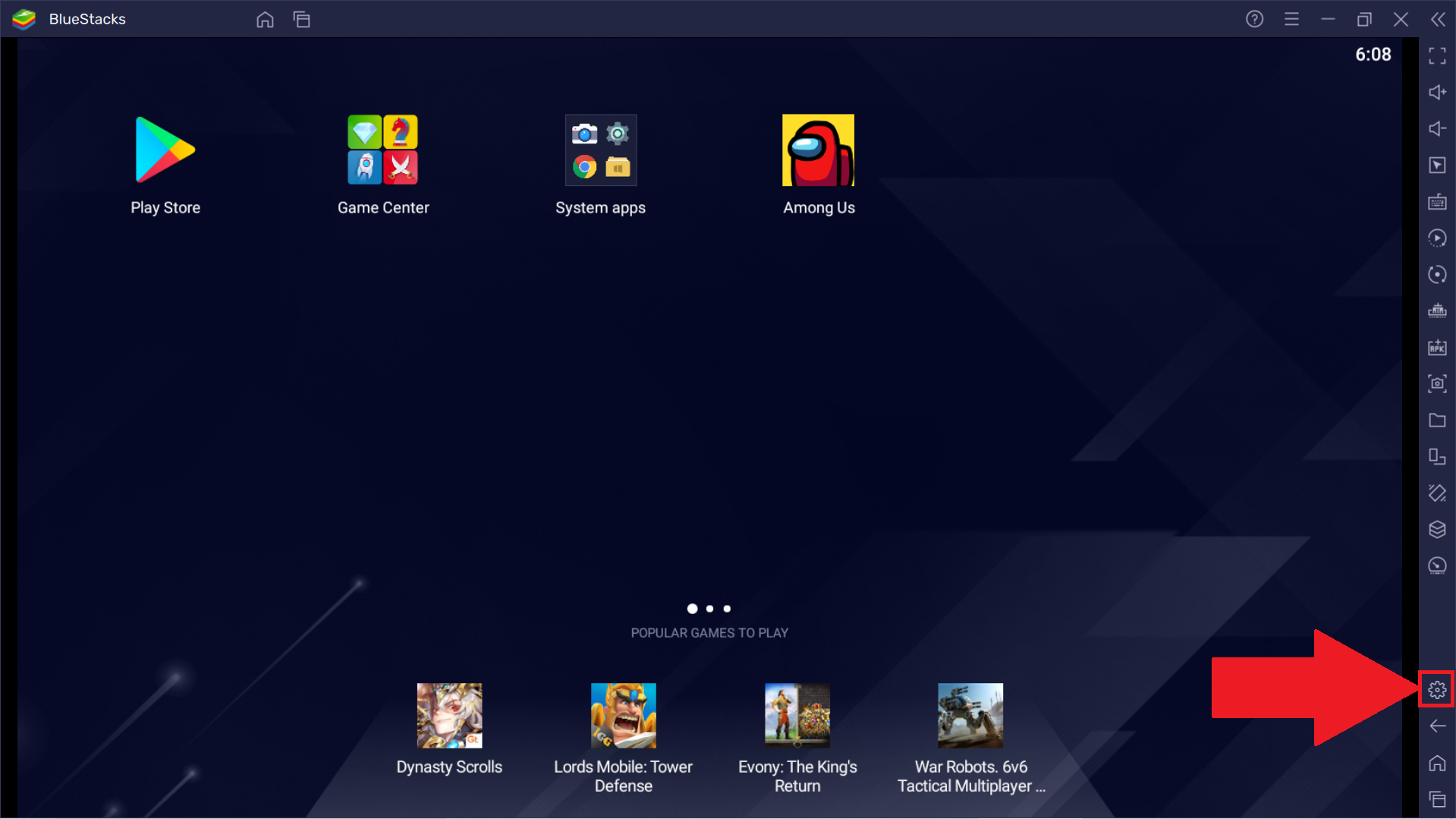 Step 2: Click on the Graphics tab.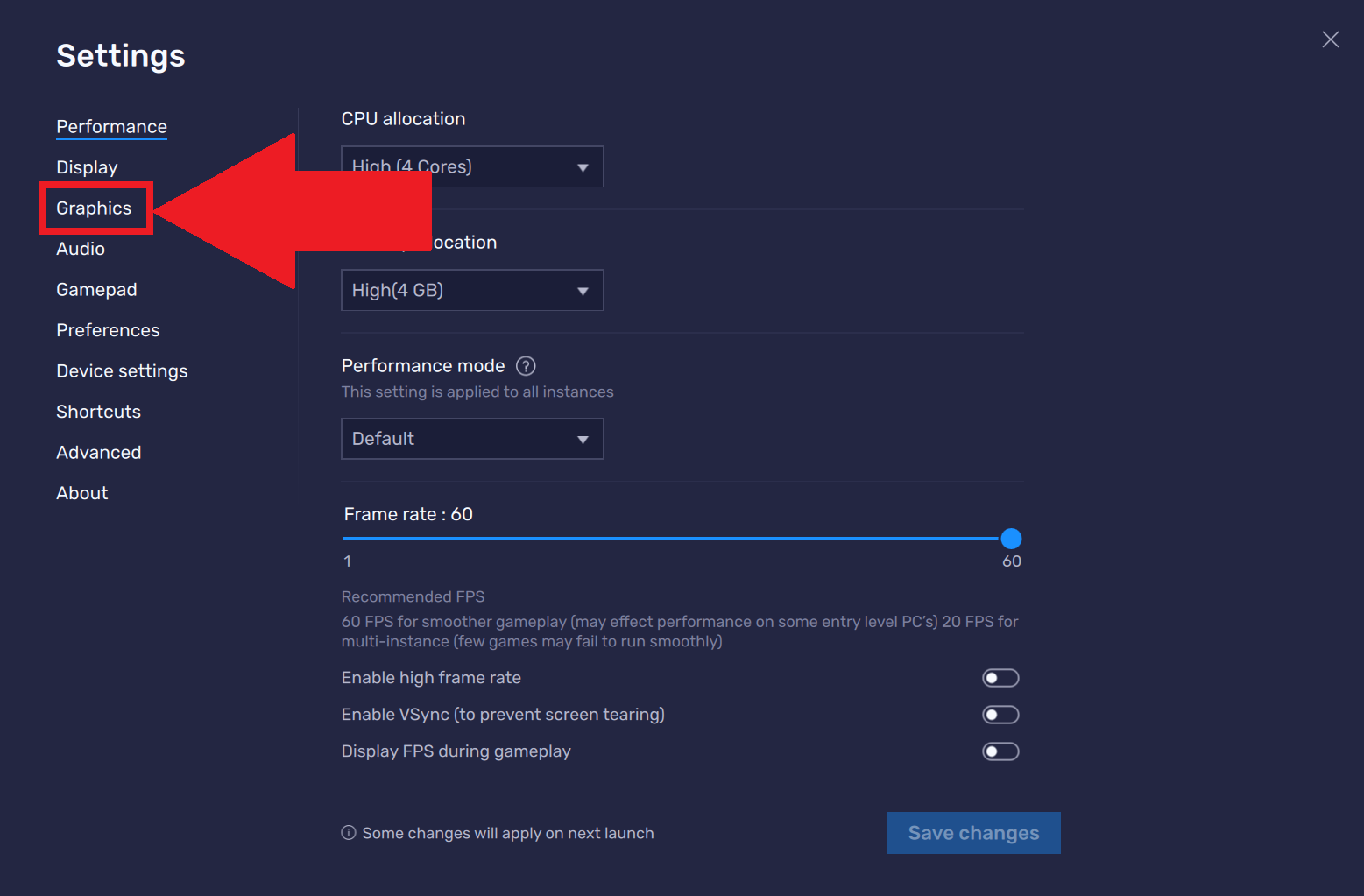 Step 3: Expand the dropdown menu for the interface renderer and then select Software.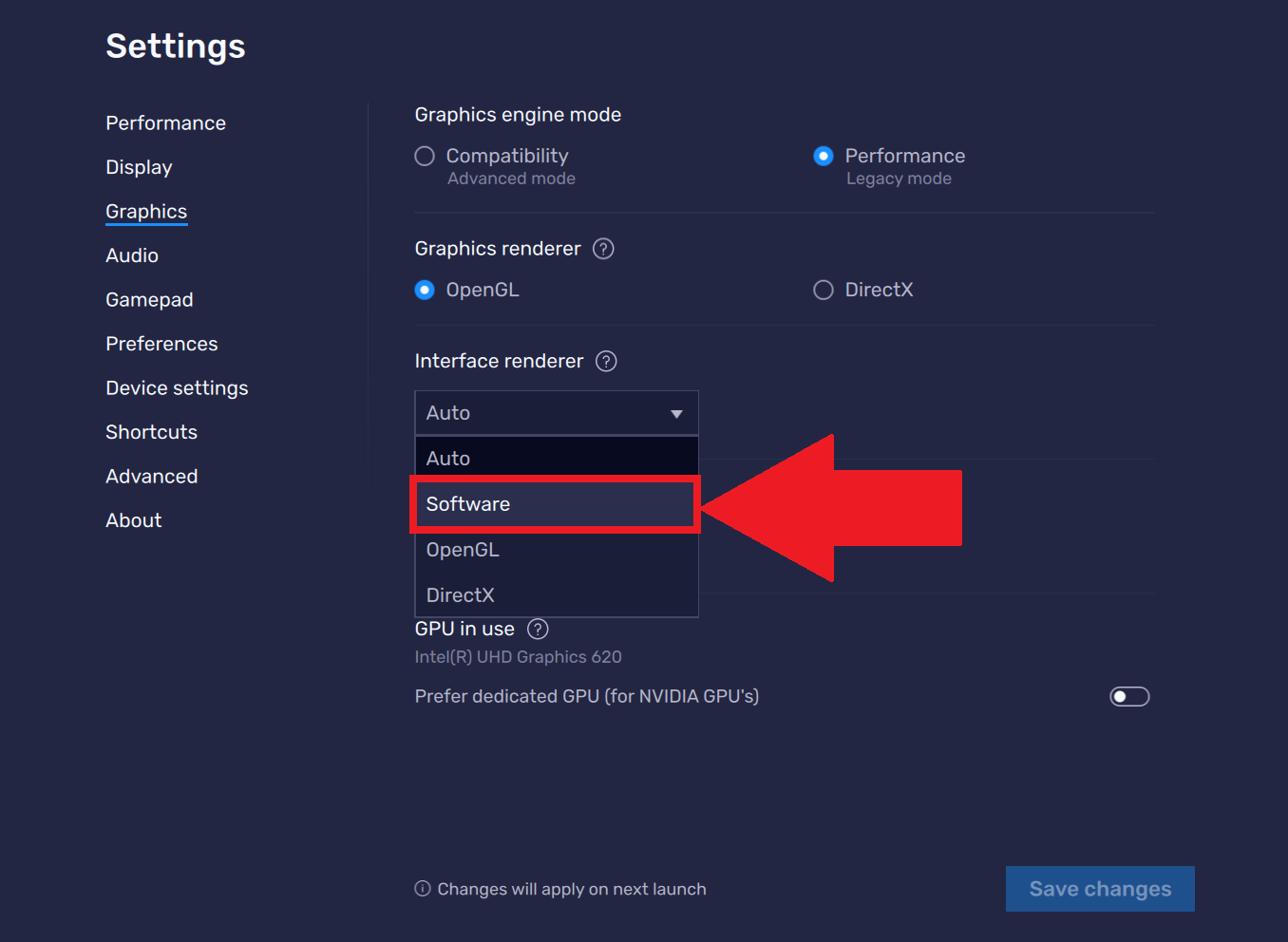 Step 4: Click on Save Changes to save it.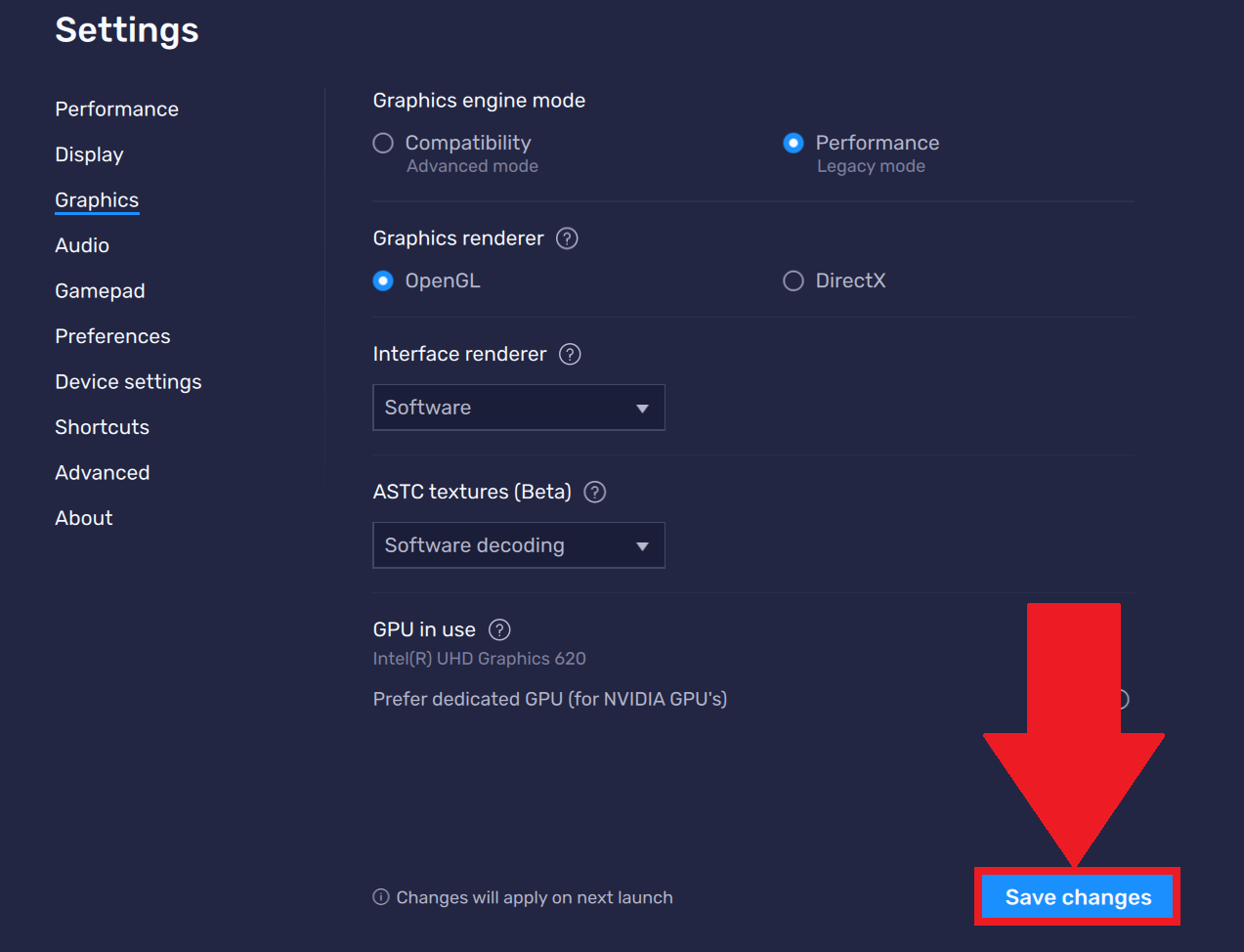 Step 5: Bluestack will ask you to restart it. Click on Restart Now button to restart bluestack.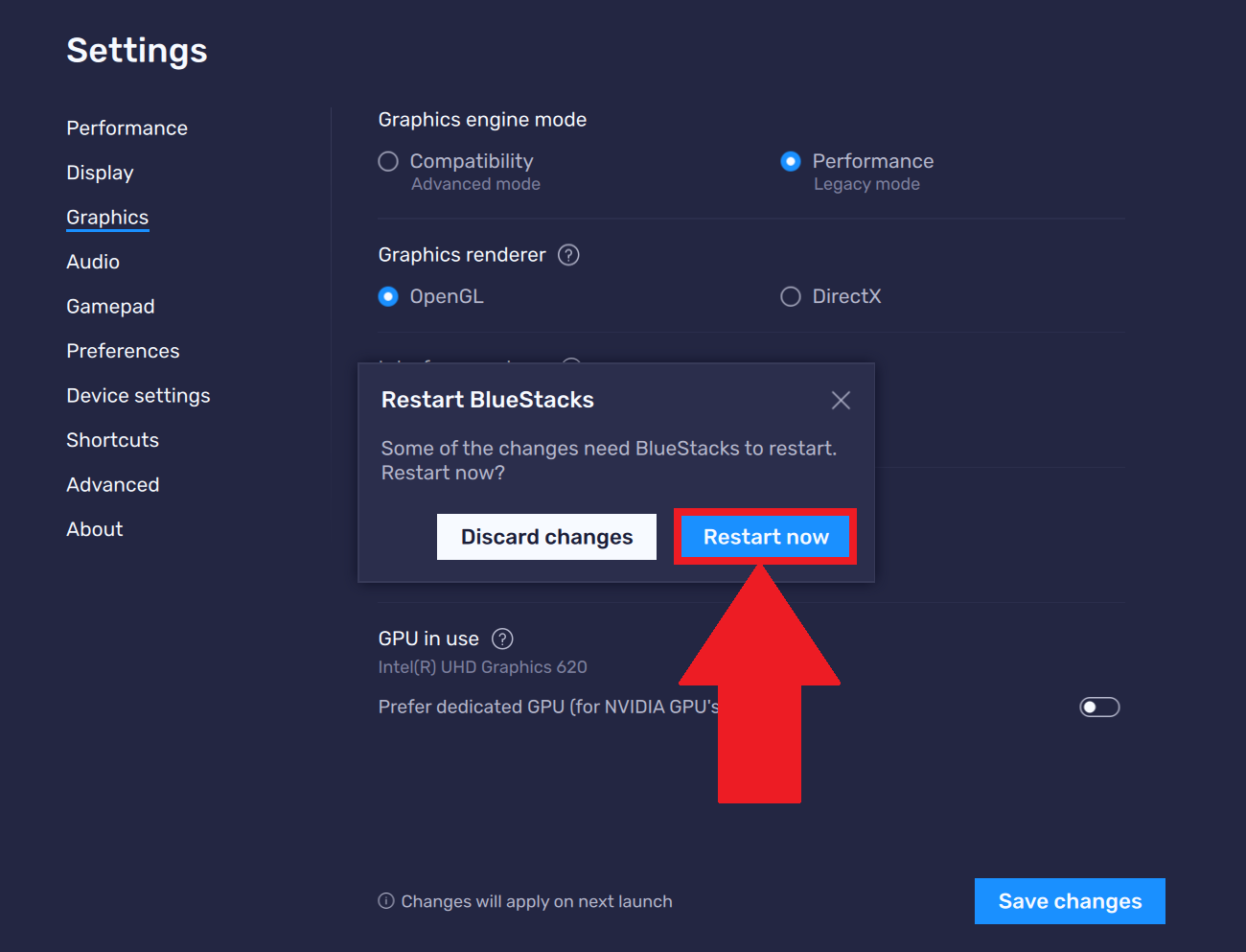 Method 3: Update Graphics Card Driver
Most probably your graphics card driver is outdated and not performing well. You must check whether your graphics card driver is updated or not. If it is outdated then you must update it through the Windows Update Page, or third-party software Driver Repair Tool. The driver repair tool can fix driver-related problems easily with just in few clicks.
Manually Update Graphics Driver
Step 1: Open Device Manager. Click on Start Menu and search for Device Manager and open it.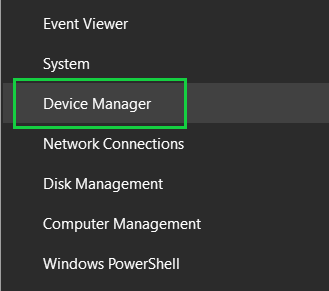 Step 2: Expand Display Adapters and right-click on your graphics driver and select Update Driver.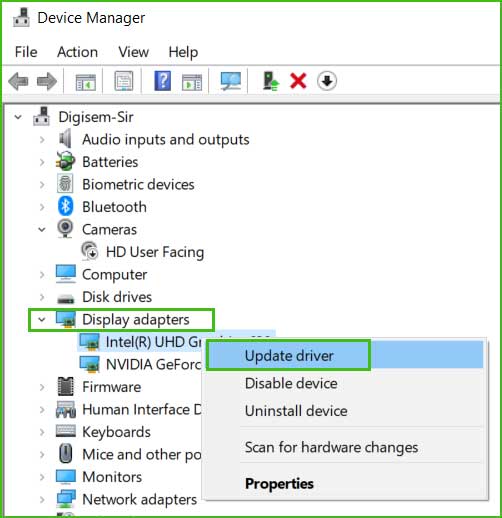 Step 3: Click on Search automatically for drivers. You must keep connected your PC to the Internet.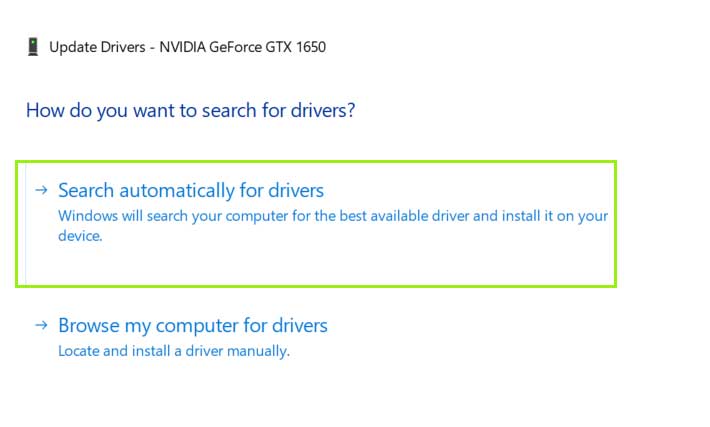 Step 4: It will find the latest version for your graphics driver. If the latest version of the driver is already installed, it will show you the following message.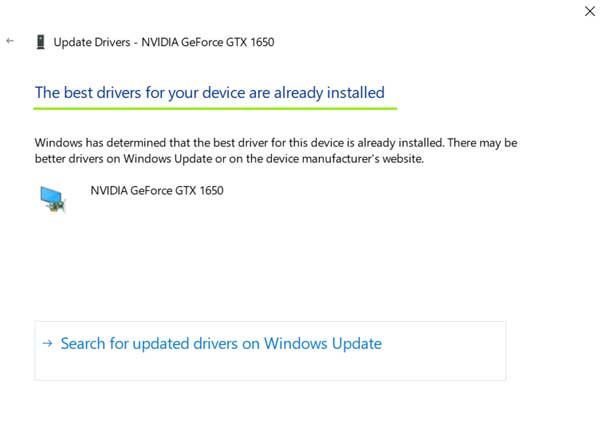 Step 5: If you want, you can update the driver through Windows Update. Just click on "Search for updated drivers on Windows Update".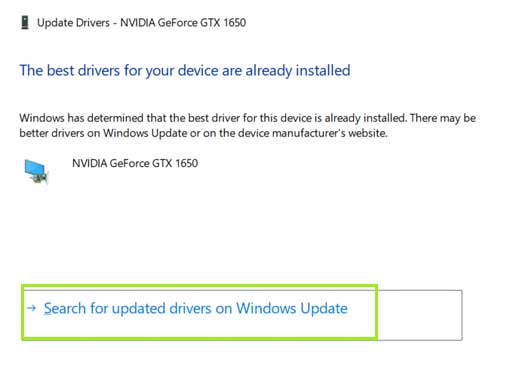 Step 6: It will open windows update settings to update windows and all its associated drivers along with the graphics card driver.
Method 4: Re-install bluestack
If none of the methods are working for you, the best option to fix this error is reinstalling the bluestack. Maybe you are running an older version of bluestack that most of the application is not supporting. So, reinstall bluestack and install the latest version to avoid app crashing issues.
Summary:
In this article, I discussed how to deal with a black screen of death error or app crashing issue in Bluestack. Updating the graphics card driver may fix this error easily.