When booting Windows 11/10, you might come across the Faulty_Hardware_Corrupted_Page (0x0000012B) BSOD error. This frustrating error halts Windows from loading, causing an endless reboot loop. If you're facing this issue, your data is at risk. It's crucial to address and resolve this error promptly to prevent any potential data loss.
The 'Faulty Hardware Corrupted Page' error with code 0x0000012B is an infrequent but frustrating issue that occurs when the system encounters critical failures. These failures can result from hardware faults, corrupted Windows files, driver crashes, or severe malware/virus infections, among other factors. While the exact cause of the BSOD error code 0x0000012B may be uncertain, there are steps you can take to address and potentially resolve this issue.
How to Fix Faulty Hardware Corrupted Page (0x0000012B) on Windows 10/11
If you encounter the blue screen error mentioned above, there's no need to panic. I can assure you that this issue can be resolved by applying the correct troubleshooting methods. You won't lose your data, and your Windows system won't crash. By the end of this troubleshooting guide, you'll be able to successfully boot your PC and log into your account.
Important Notice:
Before attempting any critical fixes on your Windows OS, it's crucial to
recover and store your data
in a safe place.
EaseUS Data Recovery Wizard
comes to the rescue for
recovering data from a crashed PC.
No matter if you're facing the dreaded
blue screen of death, startup failures, or boot problems
, this tool enables you to boot up your PC and recover your precious data effortlessly. So, be sure to use EaseUS Data Recovery Wizard to safeguard your files before proceeding with any fixes!
Note:
Free Version allows you to recover upto 2GB Data.
Solution 1: Run Memory Diagnostic command
Run Memory Diagnostic command (MdSched) to analyze the memory problem on your computer.
Step 1: Start your computer in the Advanced Startup Option.
Step 2: Go to the Troubleshoot → Advanced options → Command Prompt. If ask for an administrative password, enter the password.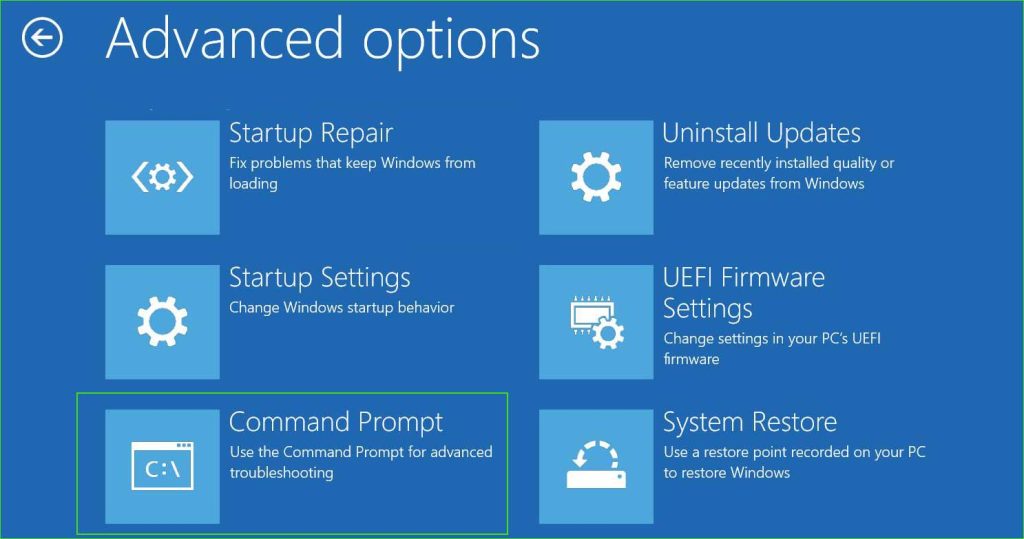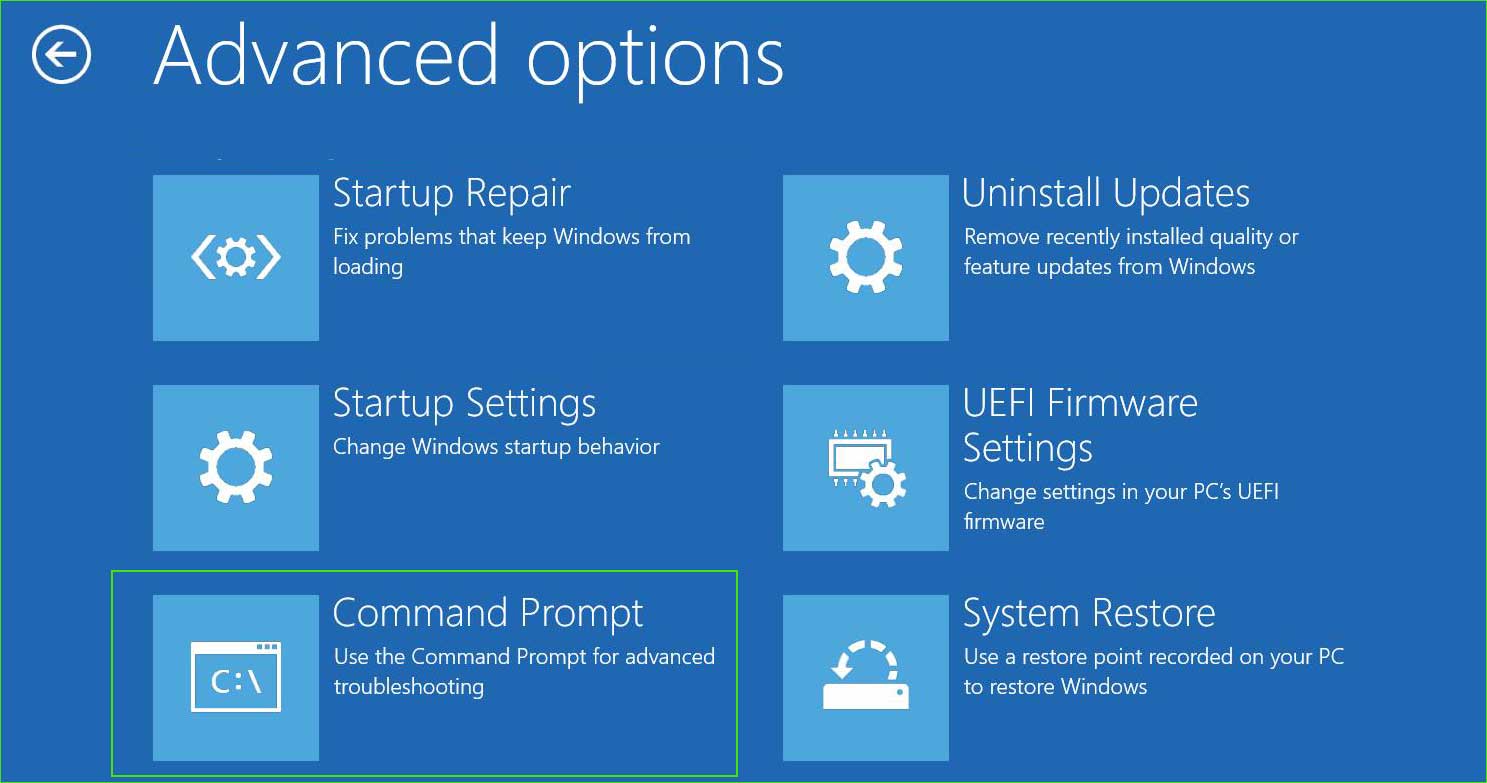 Step 3: In the Command Prompt, type MdSched command and press enter. It will start Memory Diagnostic Process. Click on the "Restart now and check for problems (recommended)" option.
MdSched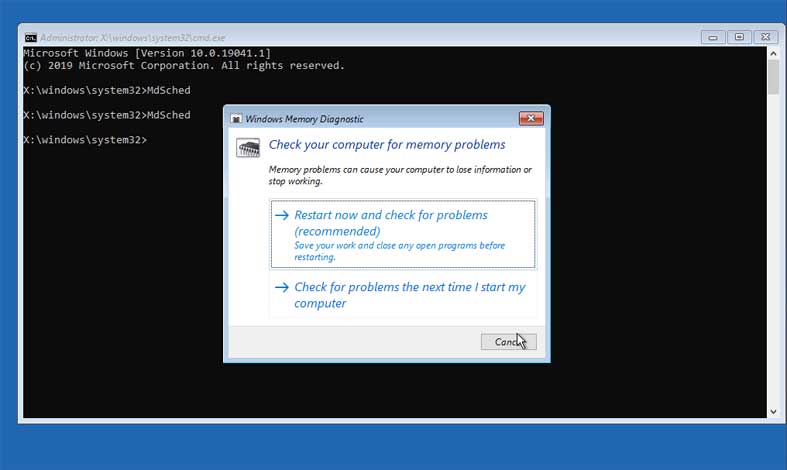 Step 4: It will reboot and start Checking for Memory problems.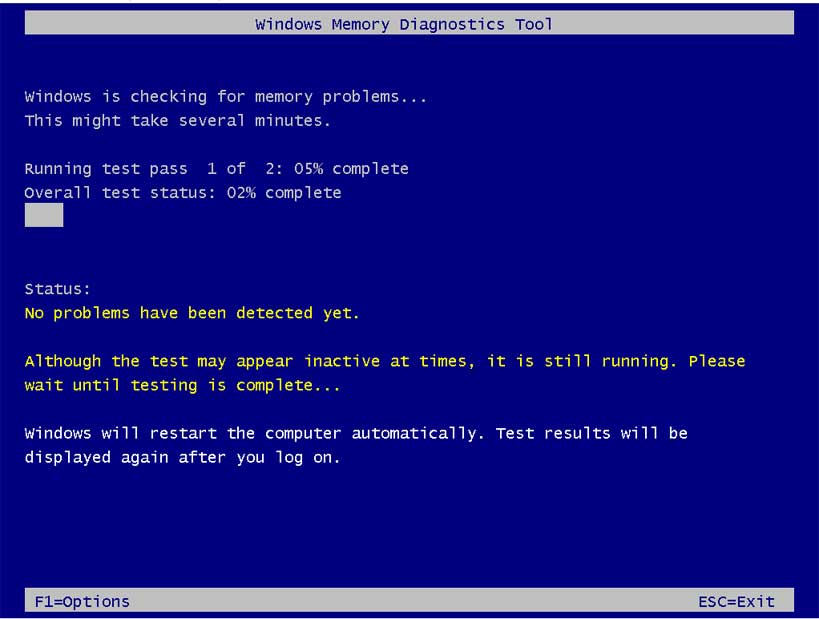 Step 5: The scan result will be displayed after login your computer. If it does not display the scan results, you can see the result in the Event Viewer app.
1. Click on the Start menu. Search for Event Viewer and open it.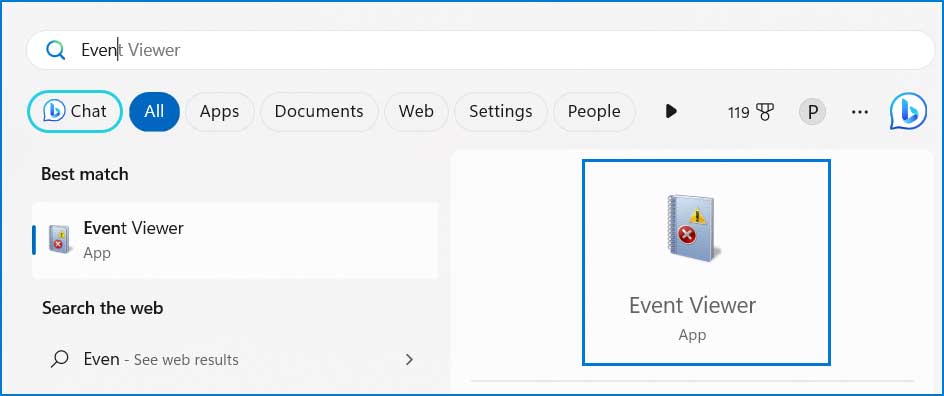 2. Expand Windows Logs → System.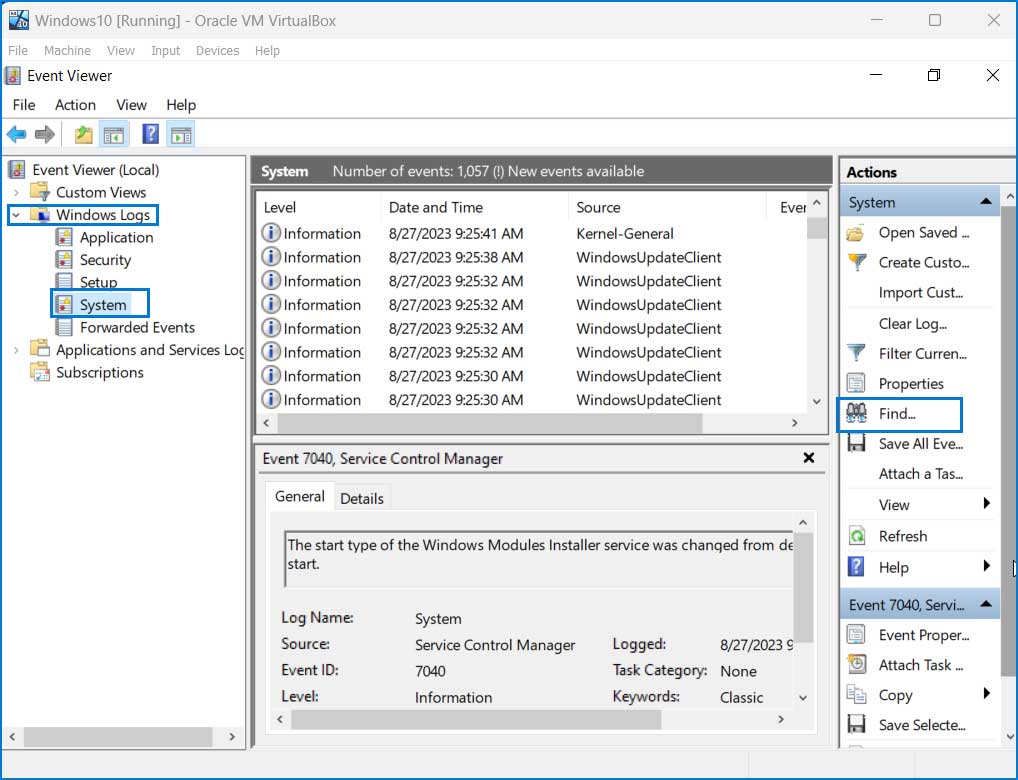 3. Click on the Find button and search for Memory Diagnostic.

4. You will see the Memory Diagnostic results.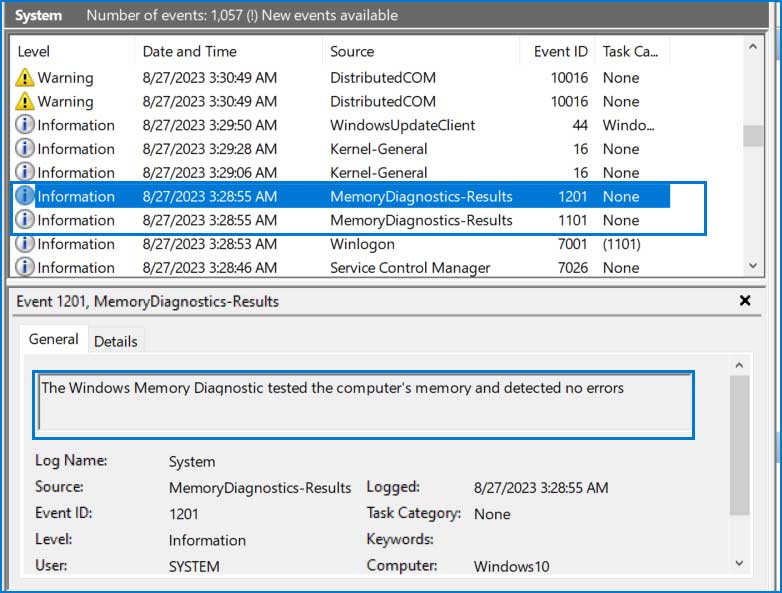 Solution 2: Replace Faulty Hardware
The most common culprits for the above error are faulty hardware components like RAM or SSDs. To resolve this issue, check your RAM and SSD for any signs of malfunction. If you suspect that either of them is failing, it's advisable to replace them with new components.
Rest assured; your data can often be recovered even from malfunctioning SSDs using tools like EaseUS Data Recovery Wizard.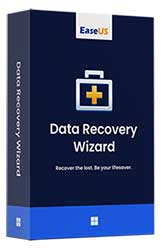 Recover Data from

2000+ Devices
Recover

1000+ File Types
Repair

Photos, Videos, and Documents
Camera

Recovery
HDD/SSD/NAS/USB/Memory Card

Recovery
Crashed Windows

Recovery
Excellent

99.7%

Recovery rate
Solution 3: Run the Windows Repair command
Another significant cause of the 'Faulty_Hardware_Corrupted_Page' (0x0000012B) error is missing or damaged Windows files. Windows 11 and 10 include built-in commands that are quite useful for repairing corrupted system files, disk errors, and Windows images.
Repair Windows using the Commands

Step 2: Select Command Prompt.

Step 3: Run the following commands.

SFC Command

SFC stands for System File Checker, and it is used to scan and repair corrupted Windows files. The primary purpose of the System File Checker is to maintain the integrity of essential system files that Windows relies on for proper functioning.

sfc /scannow

CHKDSK Command

CHKDSK is a short form of "Check Disk" and it is used to scan and repair HDD/SSD errors such as integrity violation, file system failure, bad sectors on disk, etc.

chkdsk C: /f /r

DISM Command

The DISM command, which stands for "Deployment Imaging Service and Management Tool," is a command-line utility in Windows used for servicing and managing Windows operating system images. It's a powerful tool that's mainly used for tasks related to system repair, updates, and maintenance.

To check the health of the Windows image:

DISM /Online /Cleanup-Image /ScanHealth

To attempt to repair any issues found in the image:

DISM /Online /Cleanup-Image /RestoreHealth

Bootrec command

The bootrec command is a powerful command-line tool in Windows used for repairing and troubleshooting issues related to the boot process. It's especially useful when dealing with boot-related problems that prevent your computer from starting correctly.

bootrec /scanos
bootrec /fixmbr
bootrec /fixboot
bootrec /rebuildbcd
Solution 4: Try Safe Mode
You can also attempt to resolve the issue by logging into Safe Mode and performing diagnostic and troubleshooting procedures. Follow the steps below to initiate Safe Mode on your PC.
Open PC in Safe Boot Mode

Step 2: Go to Troubleshoot

Step 3: Select Advanced options

Step 4: Select Startup Settings

Step 5: Click on Restart button to enable safe mode.

Step 6: Once you boot your computer in Safe mode, uninstall the recently added games, drivers, and softwares.
Solution 5: Use System Restore
If you have a System Restore Point available on your PC, consider yourself fortunate. Restoring your PC to the last restore point can undo recent changes without deleting any files. To perform a System Restore, follow these steps:
System Restore - Steps by Steps

Step 1:

Open the

Advanced Startup Option

or

Windows Recovery Environment

. Go to the

Troubleshoot ➜ Advanced options ➜ System Restore

.

Step 2: Click Next and then Select Date.

Step 3: Click on Finish to start Restoring process.
Summary:
Facing Faulty_Hardware_Corrupted_Page (0x0000012B) error is a frustrating situation and disable Windows OS to boot. There can be dozens of reasons behind this BSOD error, but the most common reasons are faulty hardware, corrupted Windows files, missing system files, outdated Windows and drivers, severe malware infection, etc.
To fix the Faulty Hardware Corrupted Page on Windows 11/10, you run the memory diagnostic tool, run the Windows repair command, and system restore.