You may receive the Windows error code 0x80072efe when you try to update your Windows operating system or else install anything from the Windows store. In this article, we will cover all the possible solutions to fix it.
Most commonly this error occurs due to damaged windows system files, corrupted registry files, outdated system drivers, outdated windows updates, malicious junk files, missing dll files, etc. It is recommended that to use an advanced PC optimizer tool to fix all the bugs from the Windows OS and tweak windows settings for better and faster performance. Here is one of the best PC optimizer tools that will fix errors and optimize Windows PC just in 3 clicks.
✓ Fix 0x80072efe in Windows Store
If you get the 0x80072efe error on your Windows OS, you can apply the following methods to fix it.
Method 1: Run Windows Store Troubleshooter
Windows Store Troubleshooter restarts all the services that are responsible for running the Windows store smoothly. You can run the Windows Store troubleshooter as follows:
Step 1: Click on the Start menu and search for Troubleshoot settings.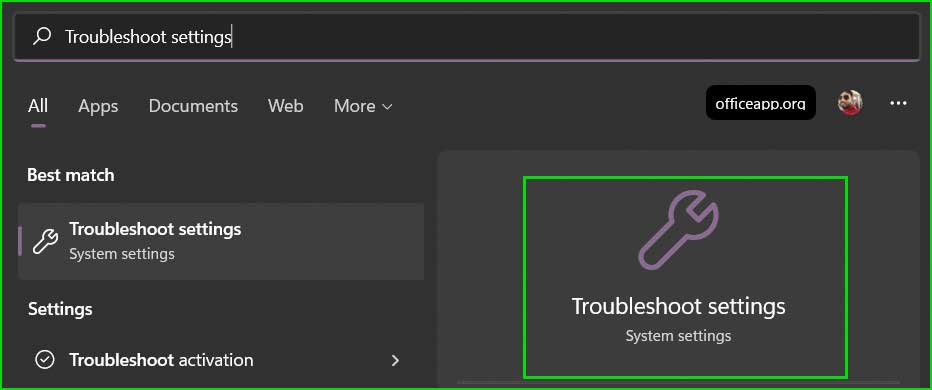 Step 2: Click on the Other trouble-shooters.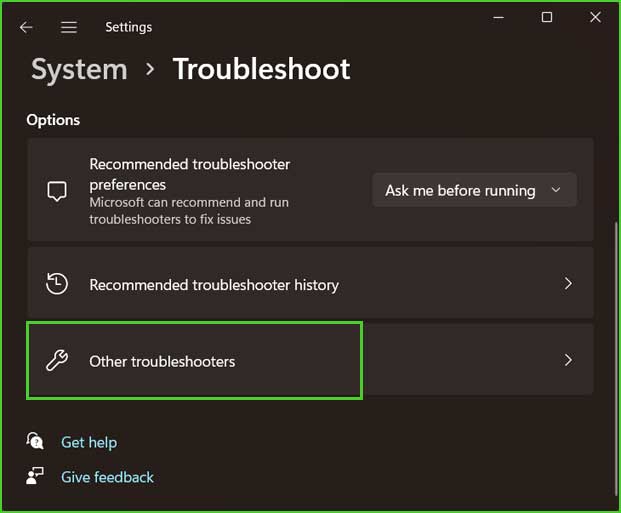 Step 3: Scroll down and find Windows Store Apps and then click on the Run button to run the troubleshooter.

Step 4: It will start detecting the problem and reset the Windows store.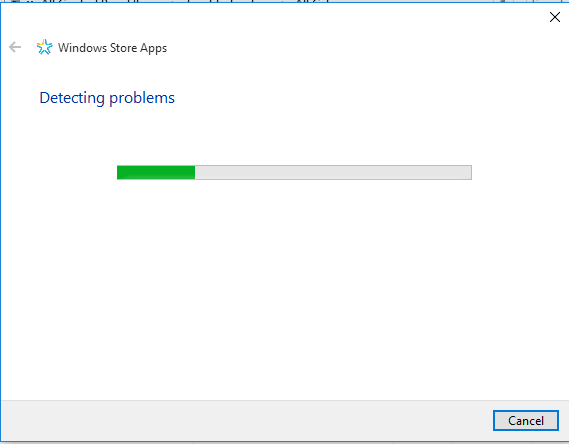 Method 2: Reset Microsoft Store Cache
An incorrect MS Store cache might create lots of problems including the 0x80072efe error. You can reset the Microsoft Store cache as follows:
Reset Windows Store:
Step 1: Go to Settings > Apps > Microsoft Store and click on Advanced Option.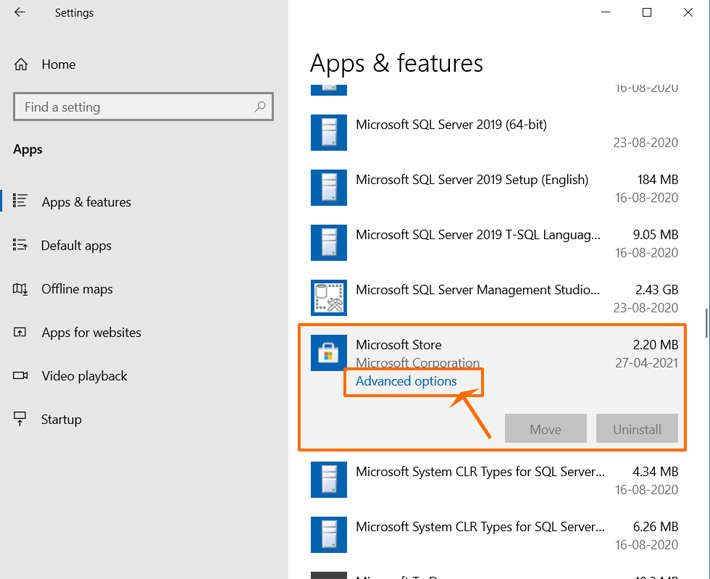 Step 2: Scroll down and click on Reset button in the Reset section.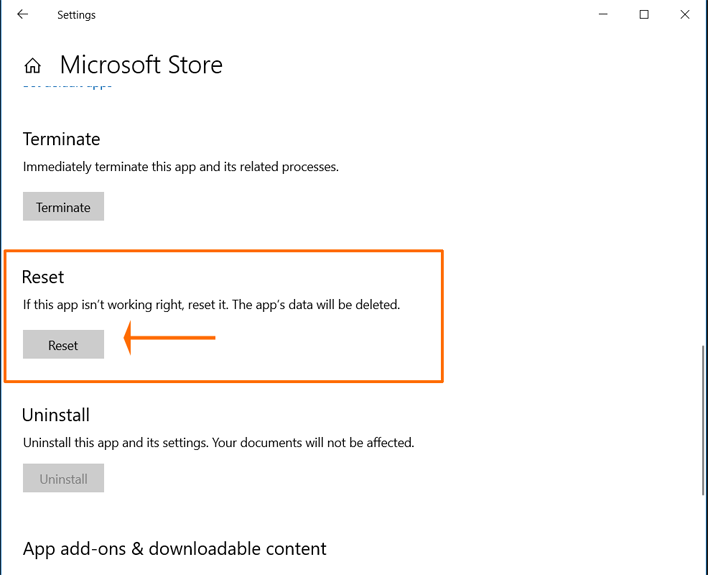 Reset and Clear Windows Store Cache by Command Prompt
If you are unable to launch Windows Store / Microsoft Store then this section will help you a lot. You can reset and clear Microsoft Cache without finding the apps.
Step 1: Open an administrative command prompt and type the following command to perform an action on the Windows store.
WSReset.exe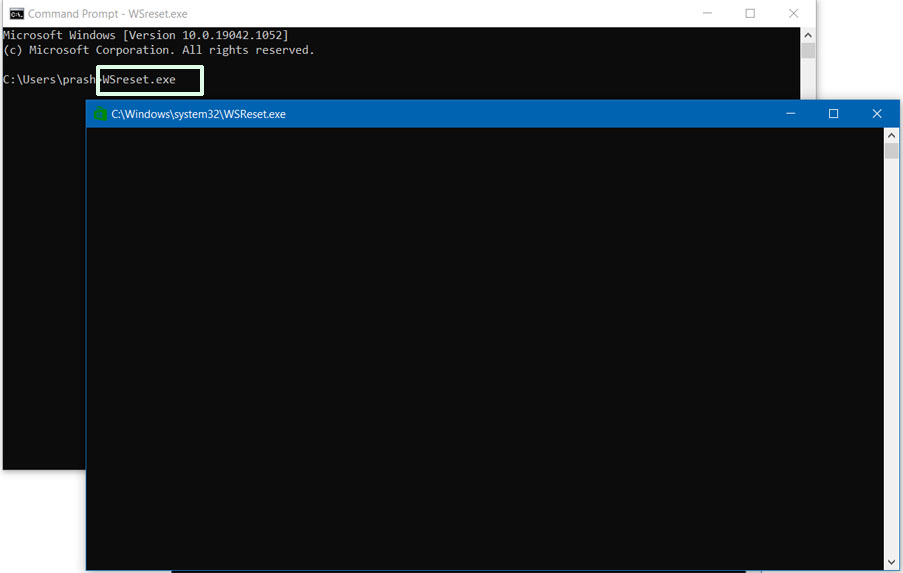 Step 2: Wait until it completes the process. Upon completion of process, it will automatically launch Windows Store.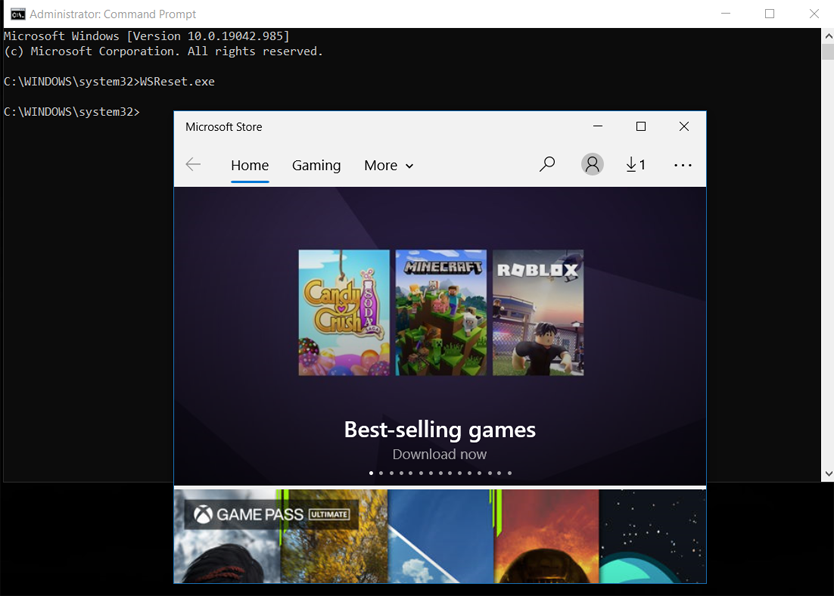 Method 3: Terminate, Repair, and Reset Microsoft Store
If the above solution won't work, simply terminate, repair, and reset this app.
Step 1: Go to Windows Settings ➜ Apps ➜ Installed App and find Microsoft Store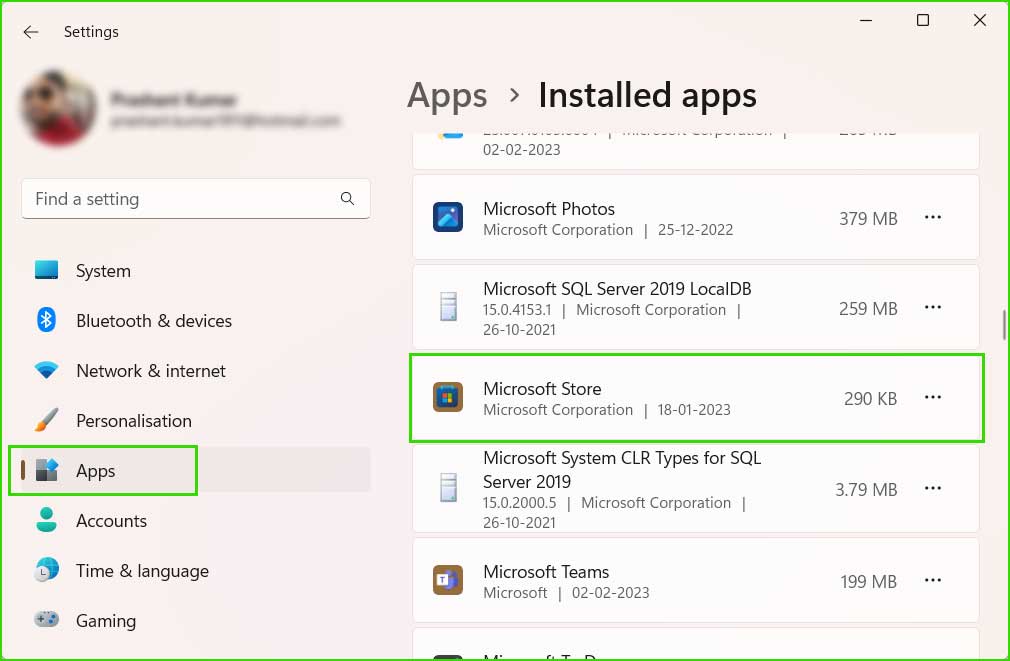 Step 2: Click on the 3 dots and select Advanced options.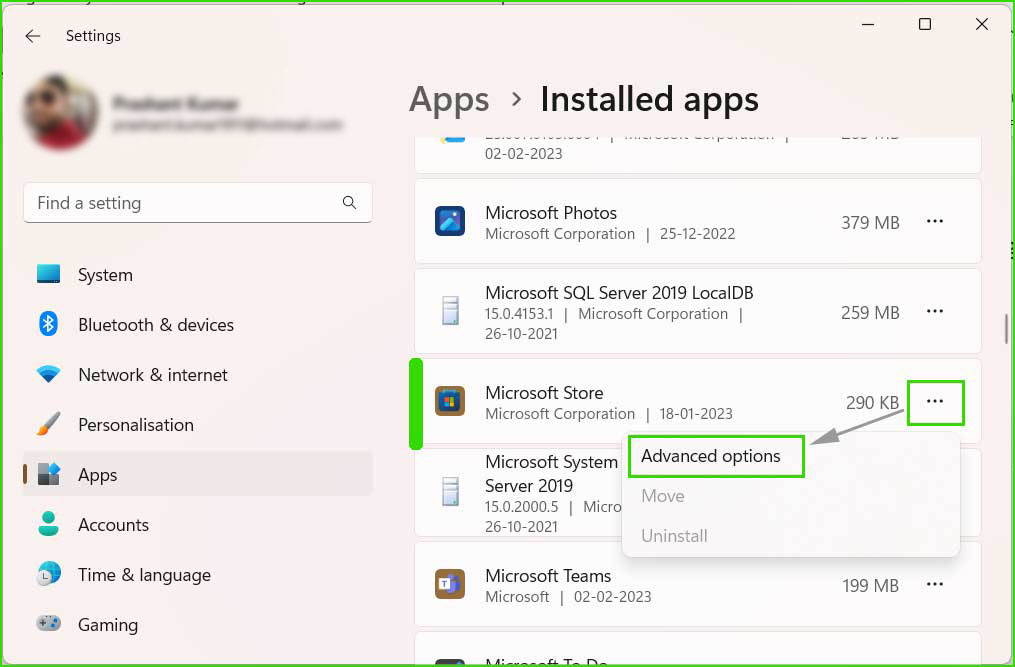 Step 3: Click on the Terminate + Repair + Reset button.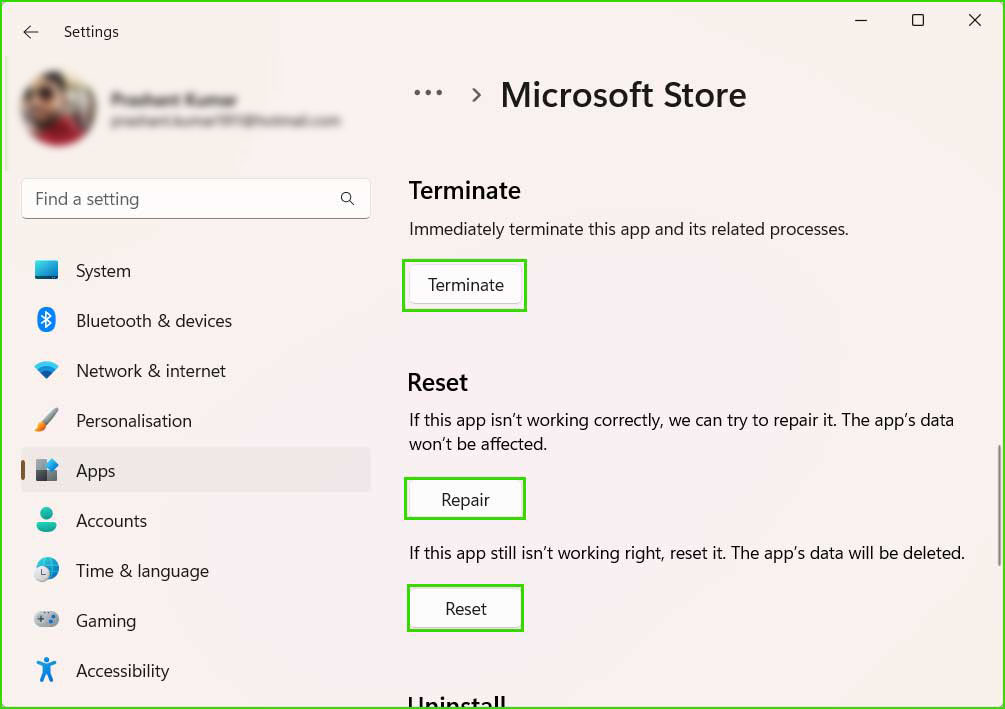 ✓ Fix 0x80072efe in Windows Update
This error is also related to Windows Update Service. When your computer is unable to make a solid connection with the Microsoft server it raises the 0x80072efe error. It is caused mostly due to network-related issues. If you are one of them, try the following solution.
Method 1: Correct Date & Time and Country region.
If the date & time setting is incorrect on your computer, then you will probably get the update error 0x80072efe. This is only possible if you have manually changed the date & time update settings from automatic to manual.
If you have chosen the wrong country location in the country region then you may also get the above error. To fix it follow the below guidelines.
Step 1: An Internet connection is required to update date-time settings. Connect the internet to your computer first.
Step 2: Right-click on the date & time at the bottom right corner of your desktop and select adjust date and time.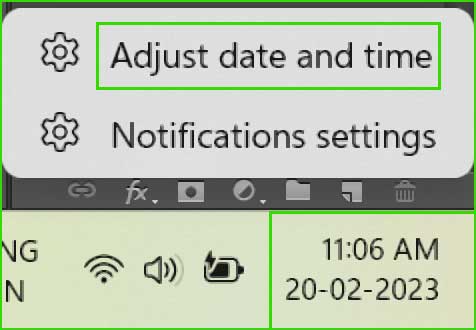 Step 3: Turn on the option "Set the time automatically".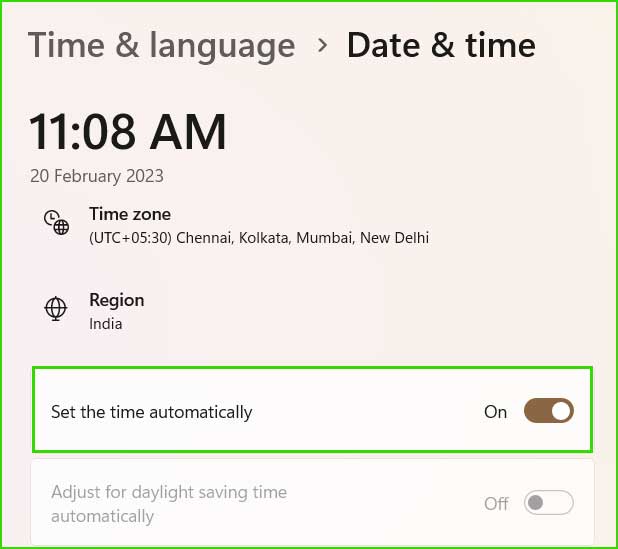 Step 4: click on the Time zone and select the correct time zone based on your geo.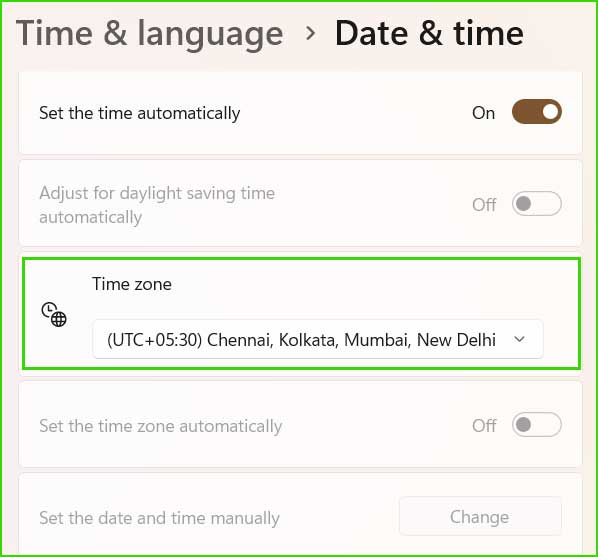 Method 2: Disable Firewall
Firewall and security programs might block the connection and disallow the downloading of files from the Microsoft server. To overcome this issue, temporarily block the firewall and security program and check whether this solution is working for you or not.
More Info:
Method 3: Run network troubleshooter.
As mentioned above that 0x80072efe occurs due to internet connectivity, so you must run a network troubleshooter and fix any network-related issue.
Step 1: Click on the Start menu and search for Troubleshoot settings.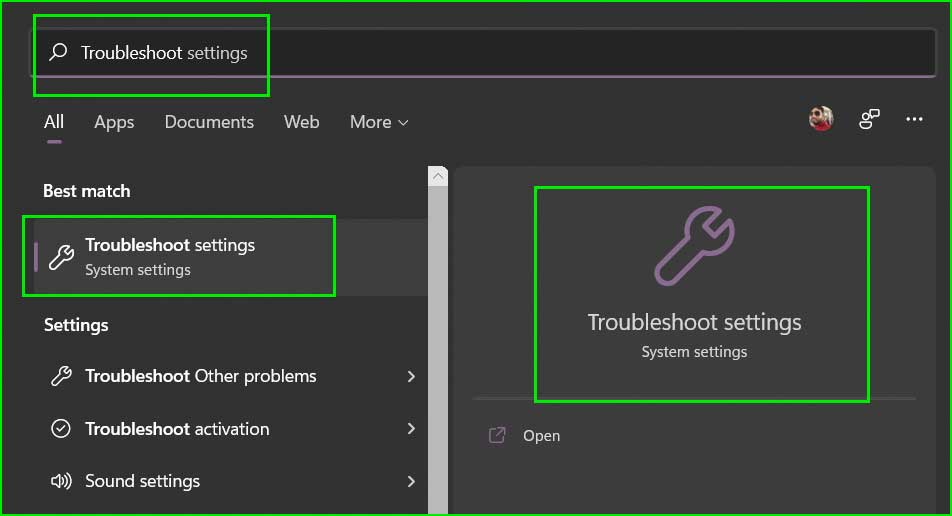 Step 2: Click on Other trouble-shooters.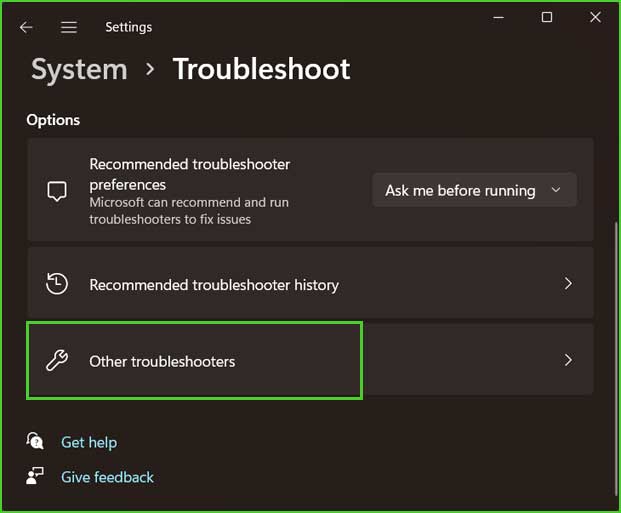 Step 3: Click the Run button under Network Adapter.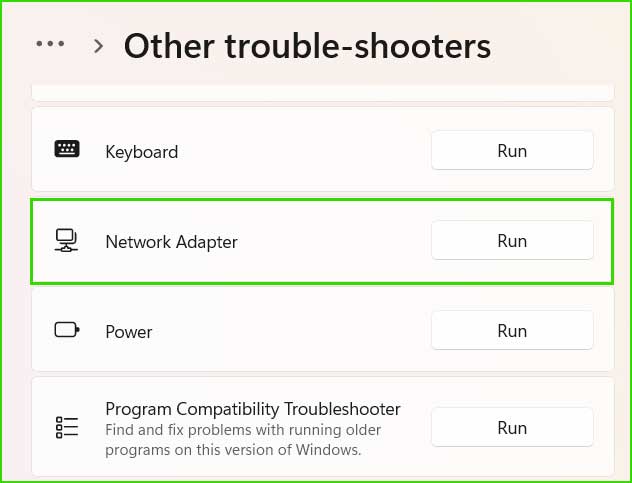 Step 4: Select "All network adapters" and click Next.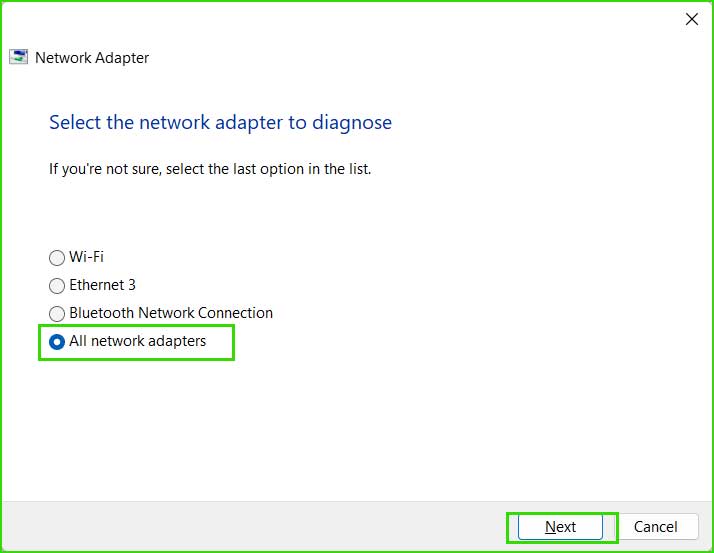 Step 5: Let the process finish.
Method 4: Run DISM and SFC commands.
There are some restored command line utilities in Windows OS that can be saviors in problematic computer errors.
Step 1: Open the command prompt as administrator.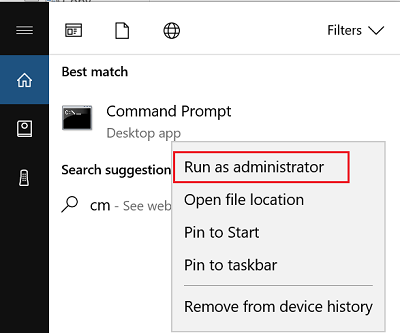 Step 2: Run the following commands in sequence. It may take a little time depending on the computer type.
DISM /Online /Cleanup-Image /restorehealth
sfc /scannow
Step 3: Wait till the process is finished. After that make a simple reboot and run your apps again.
Summary
If you are receiving a 0x80072efe error on Windows Store/Windows Update, you can fix it by applying the methods described in this tutorial. Just follow all the steps carefully and fix the 0x80072efe error easily on Windows 11, 10, 8 & 7.