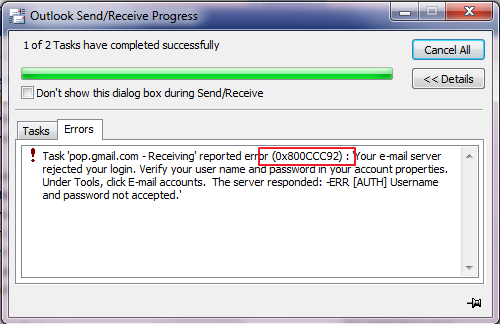 You may receive Outlook Error 0x800CCC92 when click on Send/Receive menu. This error may also appear when Outlook tries to access server for synchronization. The following error message may appear in outlook.
"Sending and Receiving reported error 0x800CCC92: Your Email server rejected your login. Verify username and password in account properties".
This is most common error that most of the outlook users encounter in day to day usage. Fixing of this error is not hard and anyone can resolve this issue by tweaking following settings in outlook. Here, in this article, I will tell you the reason and solution of this problem.

Reason
This error message clearly states that there is problem in username and password. So, there may be following circumstances that is blocking outlook from accessing mail server.
Incorrect Username or Password
Corrupt PST header
Your email account is suspended
Firewall is blocking connections
There must be virus or trojan inside outlook email or attachments
Bad network connection
Missing system files like dll, exe, sys, ocx, inf etc.
How to Fix Outlook Send/Receive Error 0x800CCC92
Method 1: Fix using Stellar Repair Tool for Outlook
Stellar Repair Tool for Outlook is all in one advanced repairing tool that takes good care for outlook. It automatically scans entire outlook for errors and repair them instantly. This professional tool is also used for recovering permanently lost or deleted mailbox items and other outlook items.

3 Steps to Fix this Error
Method 2: Check Email and Password
Try to login into webmail directly using web browser with the current email id and password. Before login you must delete cache of the browser. If you are able to login successfully then reset password and set a new password. Now change the password in outlook using following steps.
1.
Open Outlook. Go to
File Menu > Info > Account Settings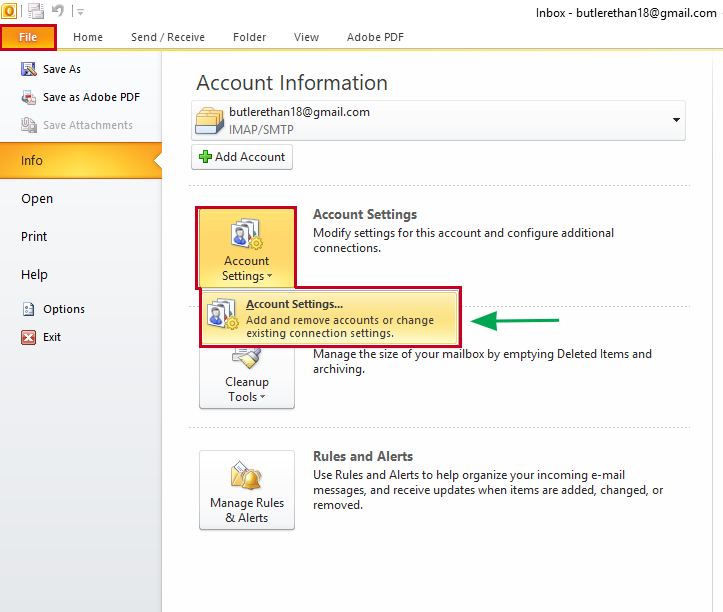 2.
Select your Email ID and then click on
Change
button.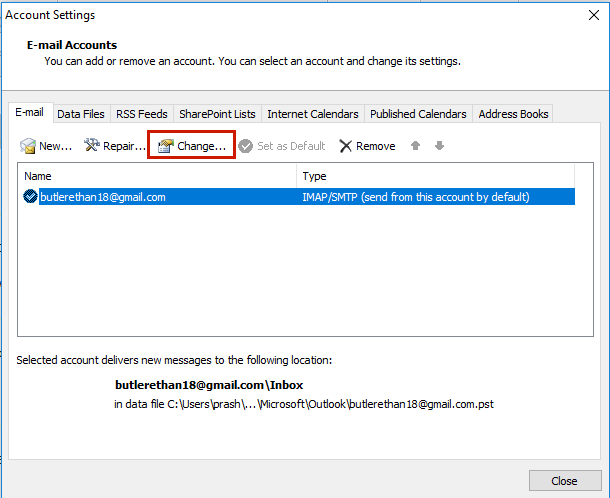 3.
Here, update the latest password and also check another credential and then click on
Next
button.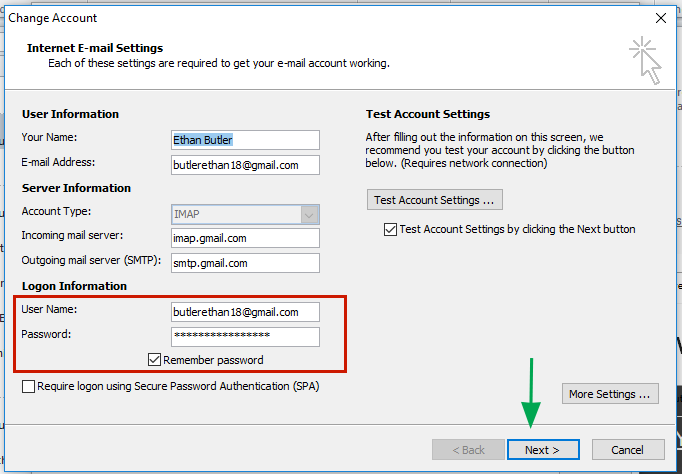 4.
In the next window, you will see that Microsoft Outlook is checking credential and testing connection. If everything goes well then you will see the status marked as completed. Click on Next Button.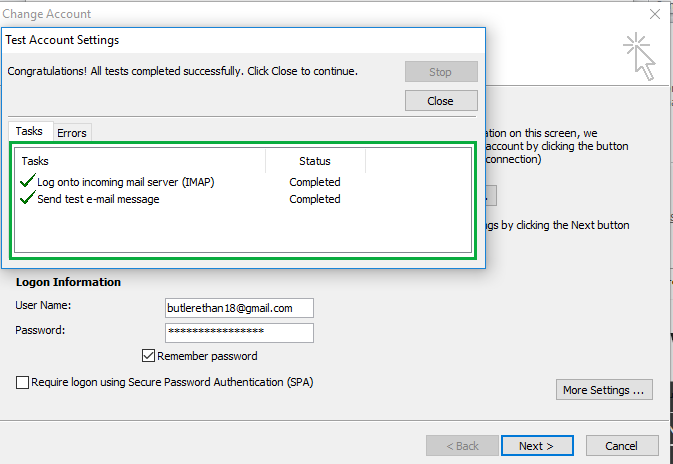 5.
The final windows will welcome you Congratulations! Click on Finish button to close the window.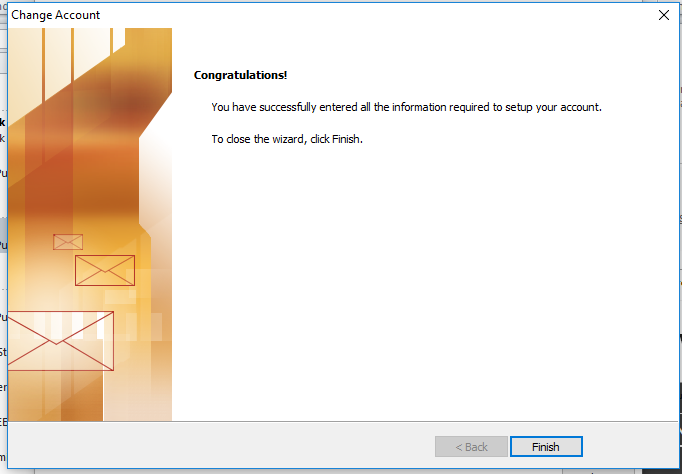 Method 3: Disable Firewall Temporarily.
What if there is malicious email or attachments in outlook? Will antivirus or Firewall allow the incoming or outgoing connection through outlook? Probably not. So, what can you do in this situation? The answer is very simple. Deep Scan your outlook using trusted antivirus or Advanced System Repair Tool and then disable firewall for a moment. After that open outlook and check whether outlook is working properly or not. Most probably you will not receive error code 0x800CCC92.
Method 4: Check Network Connection
Sometimes bad internet connection also causes same problem. If there is something running in background which is using heavy internet; in this condition outlook is unable to use proper amount of data. Windows Updates, Antivirus Updates, Uploading or Downloading files from internet etc are the good example of using heavy internet in background. You must stop the application that is using internet or wait until the process finished.
Method 5: Missing Dependent System Files
This is also one of the most prominent reason for outlook send/receive error 0x800CCC92. If some of dependent dll files or other system files are missing or corrupted, then most probably you will get the same error as well as other error. In order to fix this issue, you must use Advanced System Repair Tool to fix this error.

3 Steps to Fix this Error
Summary
In this article, I have explained how can you fix Sending and Receiving reported error 0x800CCC92 in outlook. Sometimes a simple PC restart fixes the critical error. So, this is first aids solution of any error. If restarting PC doesn't help, then you apply the fixing methods; that is mentioned in this article.