One very fine morning you start your laptop and suddenly you are welcomed with the error message:
⚠

Bootmgr is missing press CTRL + ALT + DEL to restart.
You restart your computer by pressing CTRL + ALT + DEL but no luck is found. You got the same message again and again. You won't be able to start your computer and log in to your Windows account and this error will appear after each restart.
If you want to know How to fix Bootmgr is missing error and repair startup problems, read this article and apply the methods.
How to Fix Bootmgr error on Windows 8, 10 & 11?
The Bootmgr is a windows boot sequence manager that loads all the installed windows at startup and lets you choose the OS to launch. If Bootmgr is corrupted or damaged, you will not be able to boot your windows and will get Bootmgr is missing error at startup.
Method 1: Fix using Advanced System Repair Tool
Mostly due to the corrupted system files, missing DLL files, installing an incompatible driver, boot sector viruses or malware, etc; the Bootmgr is missing error might happen. To fix this issue, start your computer in safe mode and then install Advanced System Repair Tool. Run this tool and let this tool to fix your windows startup problems. This tool not only repairs system corruption issues but also optimizes your PC for better performance.
Method 2: Run Startup Repair from the WinRE Advanced Menu.
This is a kind of startup problem so you can fix it by doing startup repair. Startup repair is an advanced and automated mechanism that removes startup bugs and lets you log in to your Windows account. You can perform Startup repair as follows: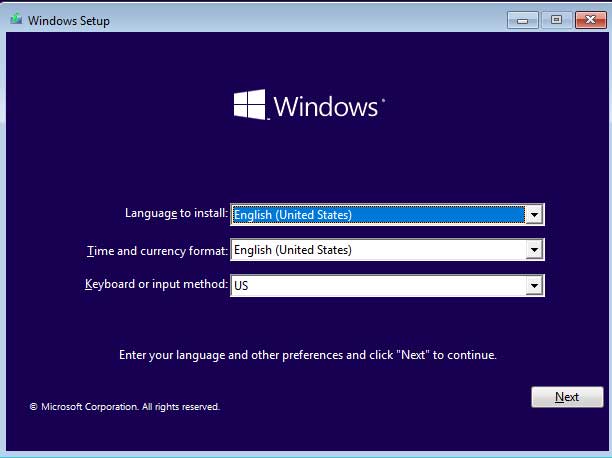 Step 2: Select Repair your computer.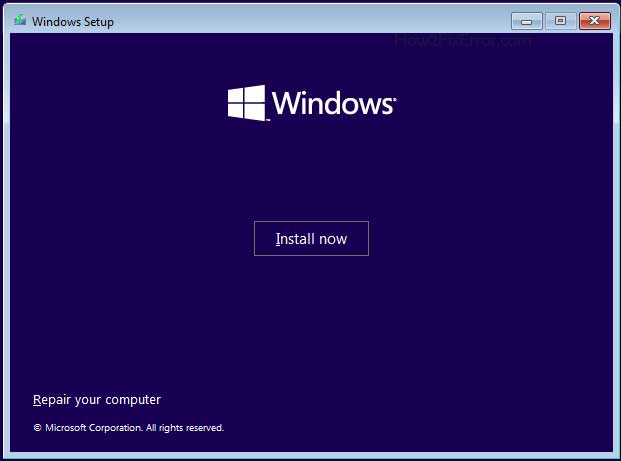 Step 4: Go to Troubleshoot.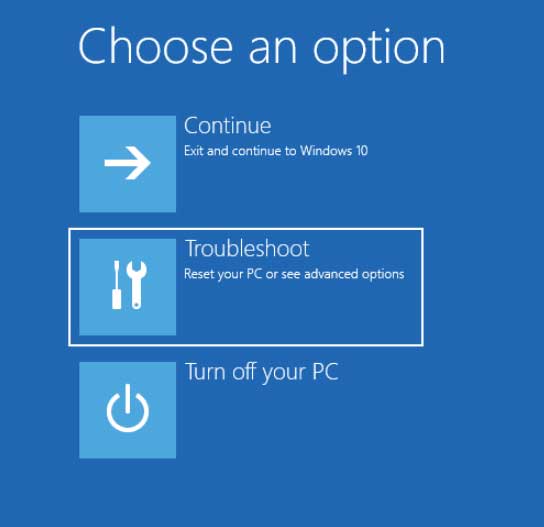 Step 5: Choose Advanced options.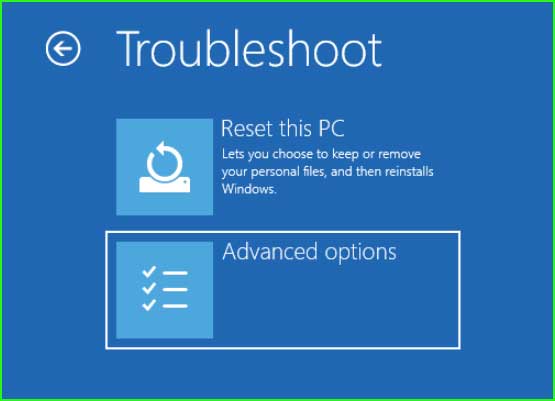 Step 6: Select Startup Repair.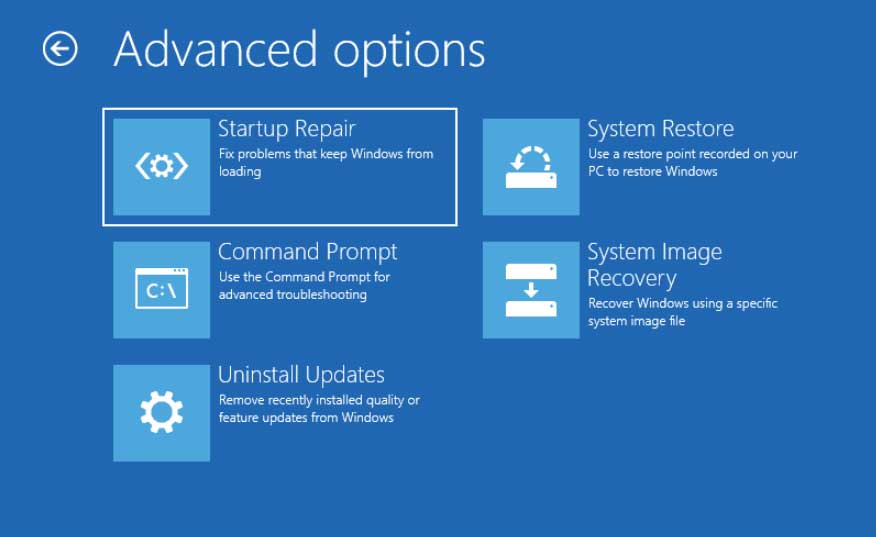 Step 7: Select OS.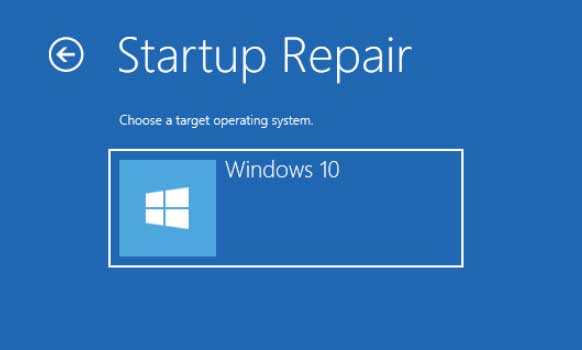 Step 8: It will start Diagnosing your PC. Please wait until the process is finished.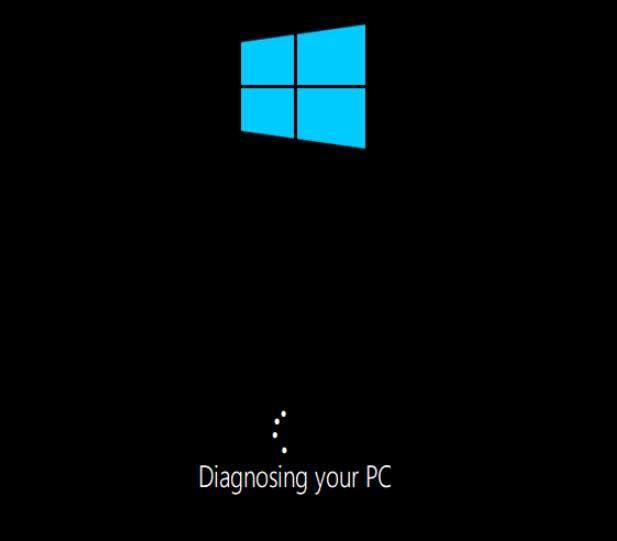 Method 3: Restore Boot Configuration Data (BCD)
Boot configuration data is like a database that stores information of boot-related settings. If the Boot Configuration Data (BCD) gets corrupted, damaged, or inaccessible, the windows can't read the boot settings and display the message Bootmgr is missing.
There is a way to rebuild or restore Boot configuration data. Just follow the steps mentioned below and restore BCD.
Step 1: Boot your PC using the Windows Installation media. It will open Windows Installation Wizard. Click Next.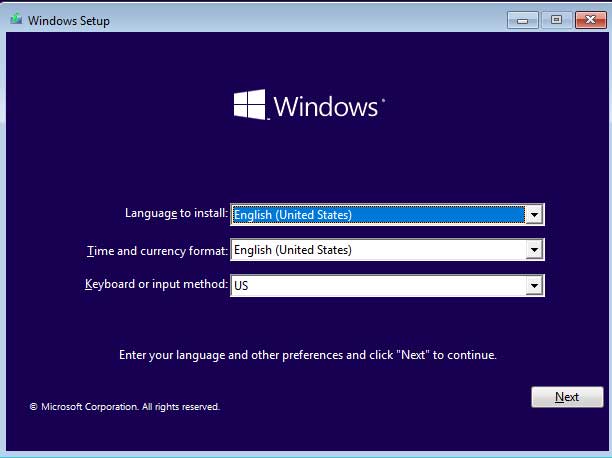 Step 2: Select Repair your computer.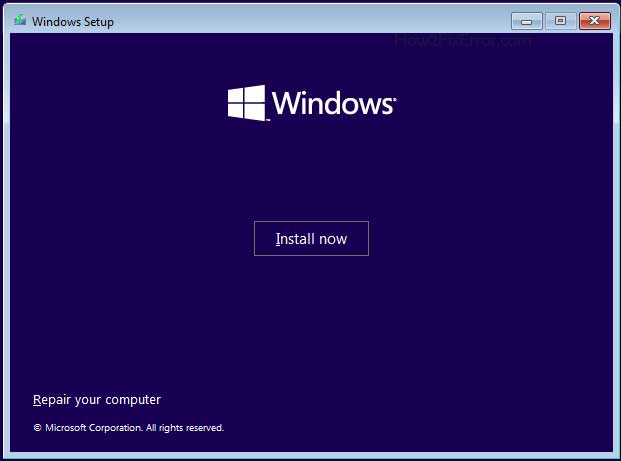 Step 3: It will open the Advanced Startup Option or Windows Recovery Environment. Click on the Troubleshoot.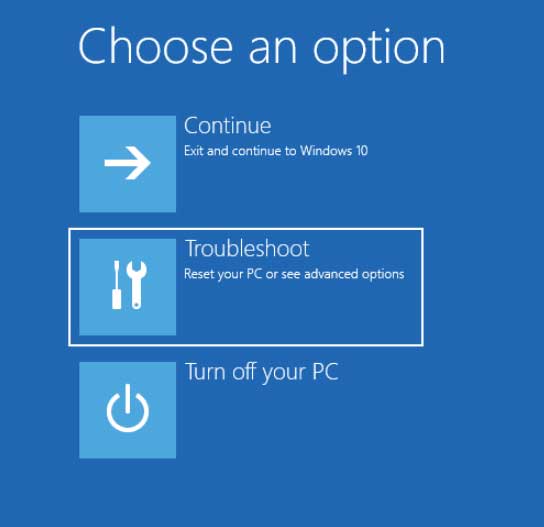 Step 4: Select Command Prompt.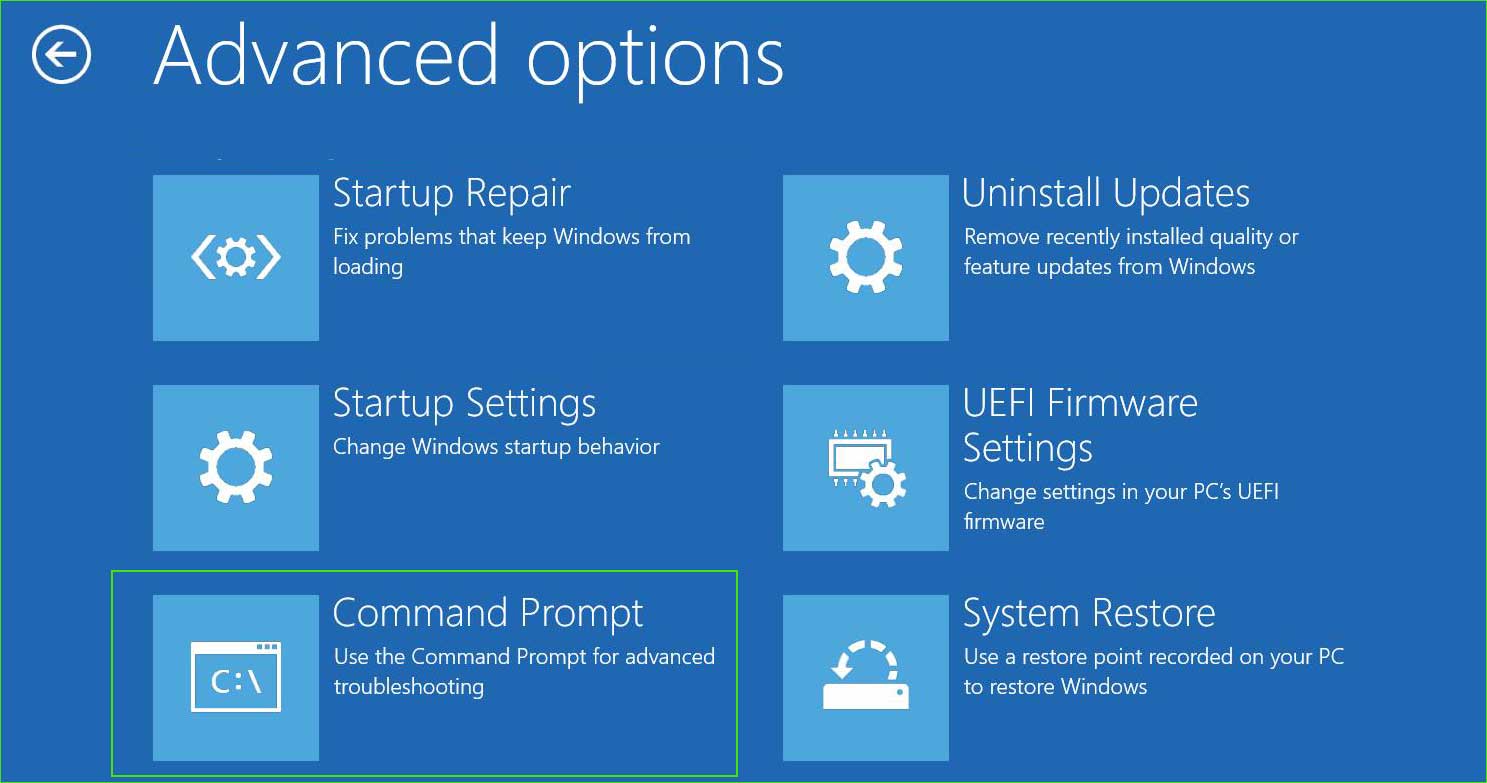 Step 5: Type the following command and press Enter to execute it.
bootrec /fixmbr
bootrec /fixboot
bootrec /RebuildBcd
Step 6: Now restart your computer, and you will not see the boot time error message Bootmgr is missing.
Method 4: System Restore
System Restore is another good method to repair your computer. When you install or uninstall any apps, the Windows OS creates an automatic restore point. This restore point is used for further restoring your operating system if anything bad happens. Here, is the complete guide on how can you restore your computer using the System Restore feature.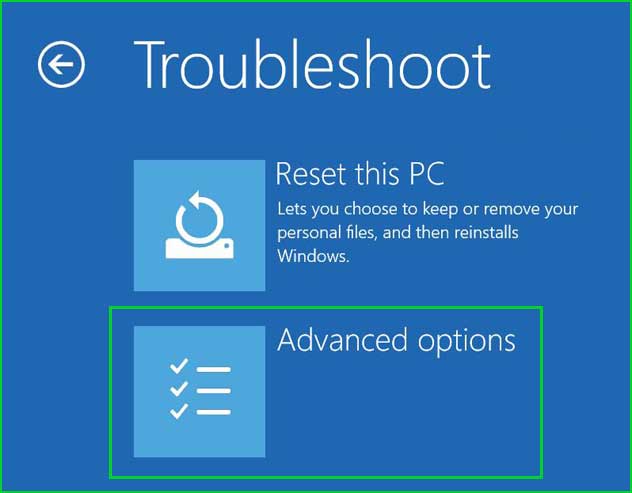 Step 2: Select the System Restore option.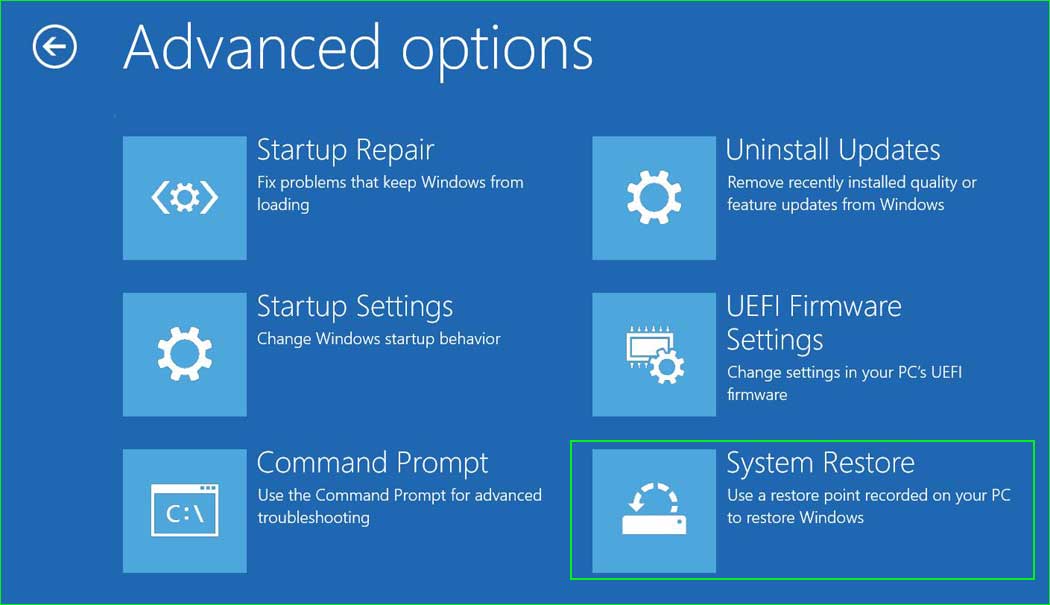 Step 3: Click Next.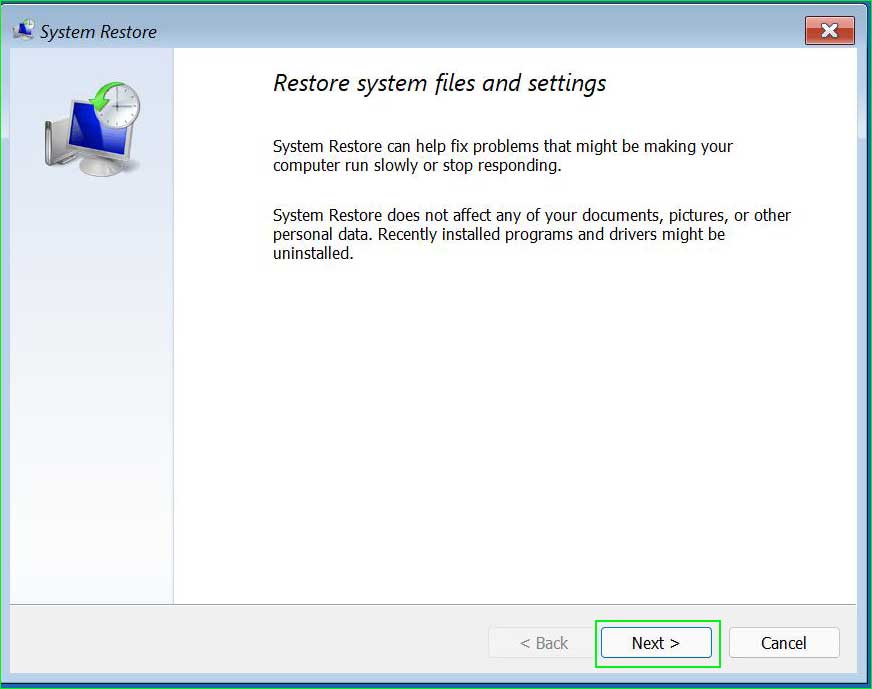 Step 4: Select the Date.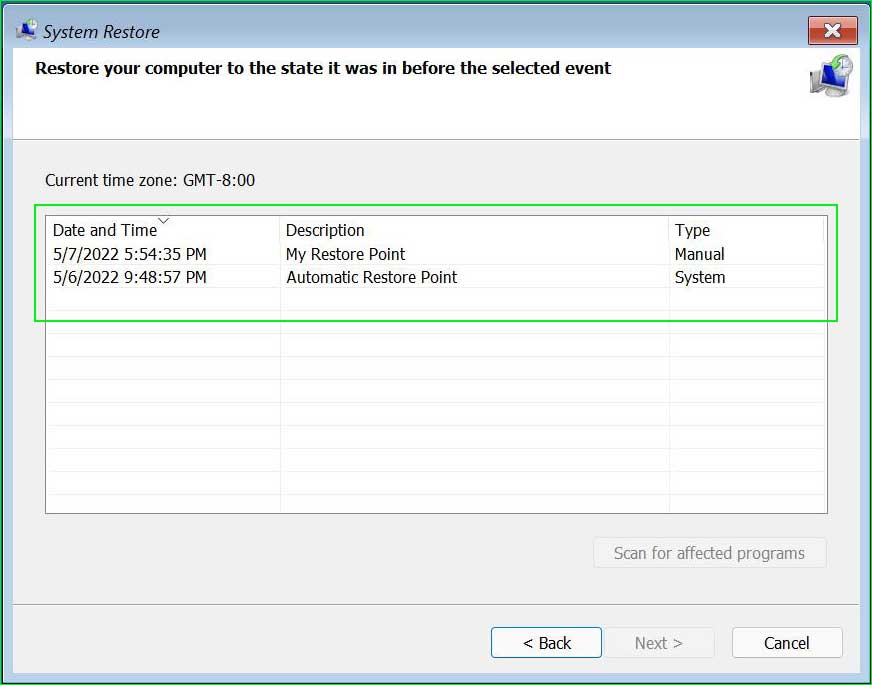 Step 5: Click Finish to start Restoring process.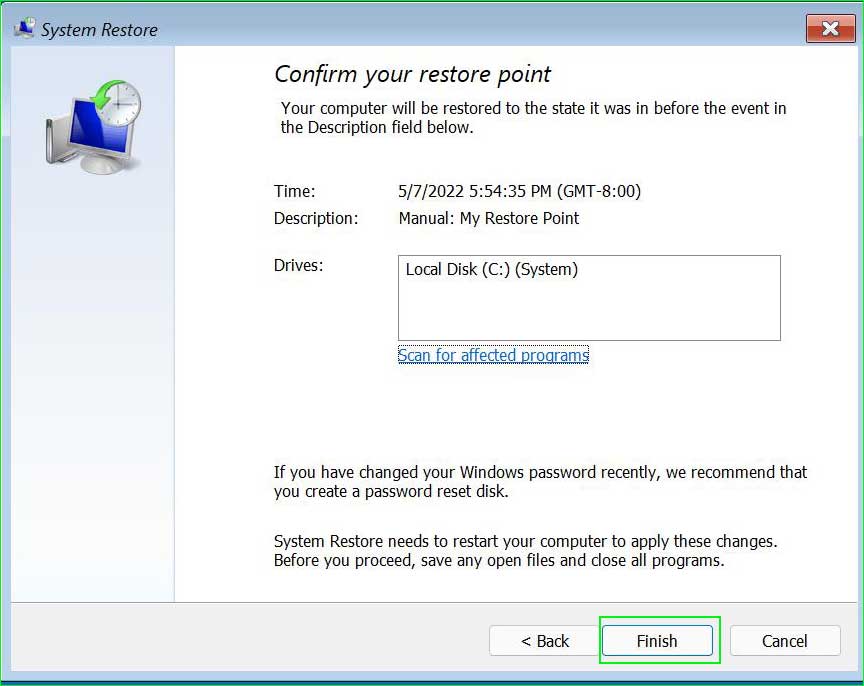 Method 5: Reinsert internal hardware
Faulty hardware components like HDD/SSD, RAM, Graphics cards, etc cause this problem. It is a good idea to remove or unplug all the unused connected hardware from your PC and check whether Bootmgr is missing error gets removed or not.
If you are a pro user and know some basics of hardware replacement, pull the RAM, HDD/SSD, and all other connected devices to your motherboard and re-insert it again. This method works most of the time and fixes boot-related issues.
Summary
If you are getting Bootmgr is missing an error on startup, apply the solution from this article. Repair Boot Configuration Data (BCD), running startup repair, and restoring your PC are great options to fix any boot-related issues on Windows 8, 10 & 11.