Most of the Windows 8/10/11 users have reported that they are facing DPC_WATCHDOG_VOILATION Blue Screen of Death error occasionally or frequently at the time of system startup. However, this error does not create many problems in system booting, but it may damage the boot function of the operating system. If you have started getting the DPC_WATCHDOG_VOILATION BSOD error on your system, then you must follow the given procedure to fix this issue in your operating system.
How to fix DPC_WATCHDOG_VOILATION Error?
Method 1: Fix using Advanced System Repair Tool
Mostly this error occurs due to corrupted system files, missing dll files, damaged registry files, installing incompatible software, hardware, and driver, etc. It is really a tough job to find & fix all these problems manually, so you must use the Advanced System Repair Tool to repair your system just in a single click.
Method 2: Re-Install Graphics Drivers
The DPC_WATCHDOG_VOILATION error mainly occurs due to the graphics driver problem. Due to installing several other applications on the PC, it may change or modify the system graphics settings and files. Re-Installing graphics drivers may fix your issue permanently.
Step 1: Click on Start Menu and Search for Device Manager.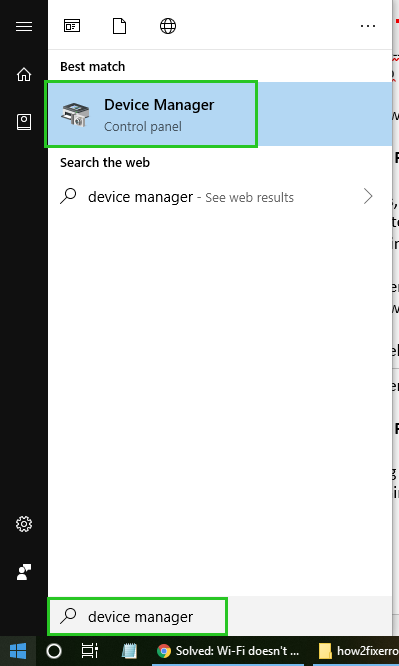 Step 2: Expand Display adapters and right-click on each graphics driver and select Uninstall device.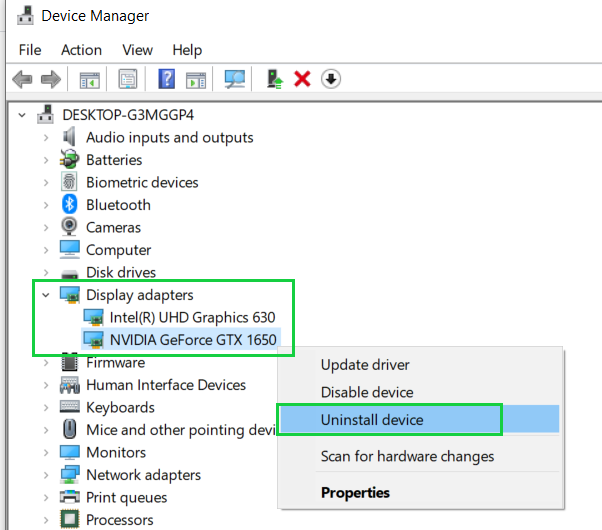 Step 3: After Un-Installing each graphics driver, just reboot your PC. Windows Operating System will try to re-install the graphics driver automatically.

Method 3: Update SSD Firmware
This error is mostly bound with the SSD. If your system has SSD or NVMe Installed and then you are getting the watchdog problem, then you must update the SSD firmware.
Step 1: Open Device Manager. Right-click on the Start menu and select Device Manager.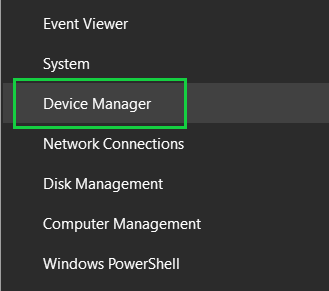 Step 2: Expand Disk Driver and right-click on your SSD Disk and then select Update Driver.

Step 3: Select the Browse my computer for drivers.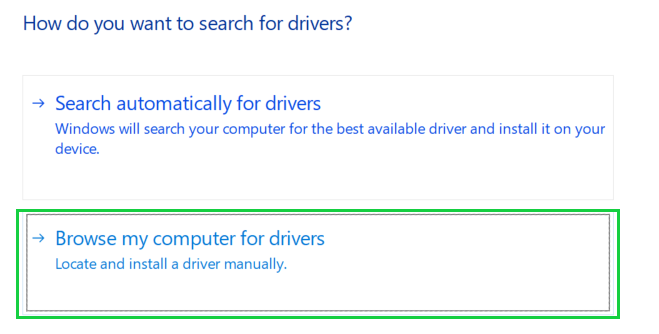 Step 4: Click on Let me pick from a list of available drivers on my computer.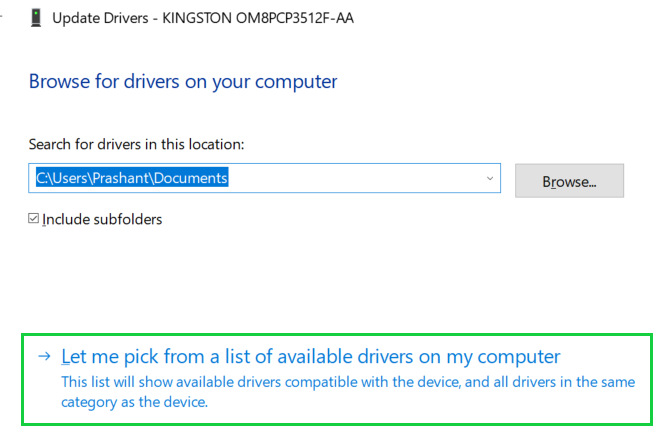 Step 5: Select Disk drive and Click on the Next button.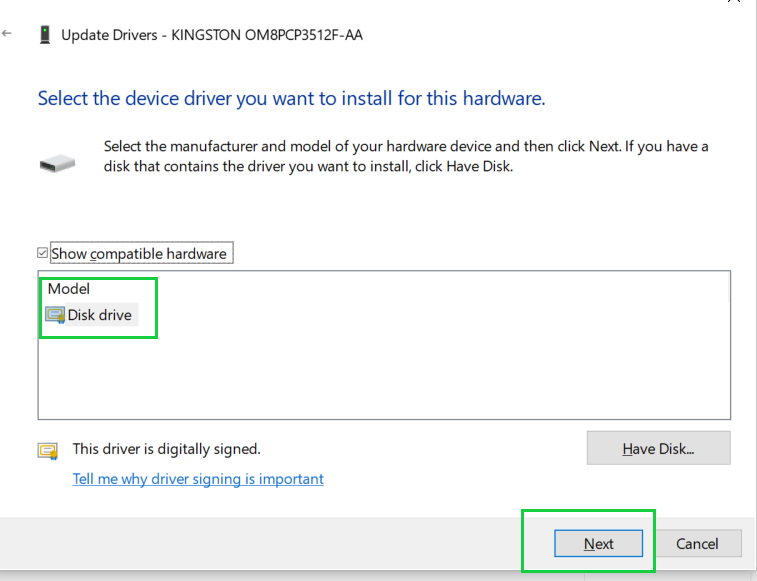 Step 6: It will start updating your SSD Firmware and you will see the message "Windows has successfully updated your drivers".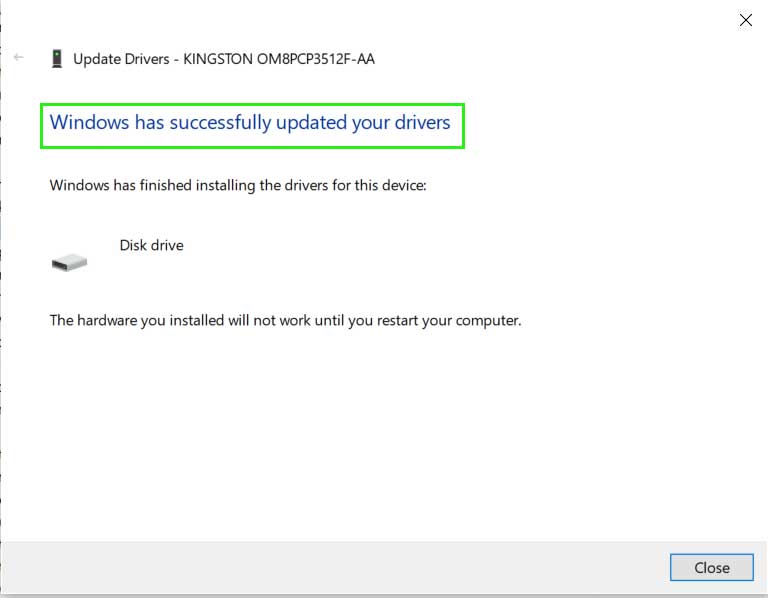 Step 7: Upon closing the message, Windows will force you to restart the PC to take effect of the changes. Restart your PC.

Method 4: Repair Windows File System Corruption
If there is any sort of corruption in the Windows File System, then more likely you will get the DPC_WATCHDOG_VOILATION Error on your PC. Windows File System Corruption leads to another error, so it is necessary to scan and fix any corruption in the file system. You don't need to install any third-party tool to repair the file system and you can do it just by command prompt.
Step 1: Open Command Prompt as Administrator.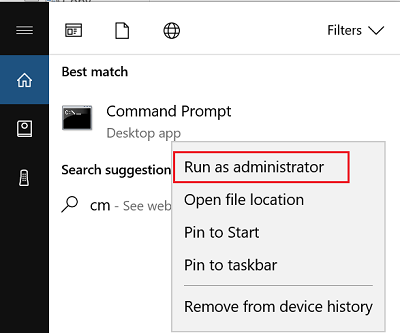 Step 2: Run chkdsk command as follows. It will ask you to reboot your PC so, press Y and hit Enter to reboot your PC. You must save all your work before restarting your PC.
chkdsk c: /f /r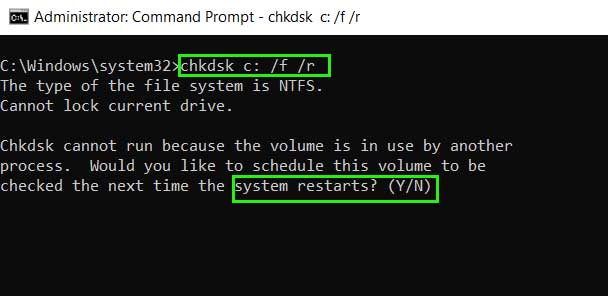 Step 3: Upon restart, it will start disk checking process. Don't cancel it and wait until the process is finished.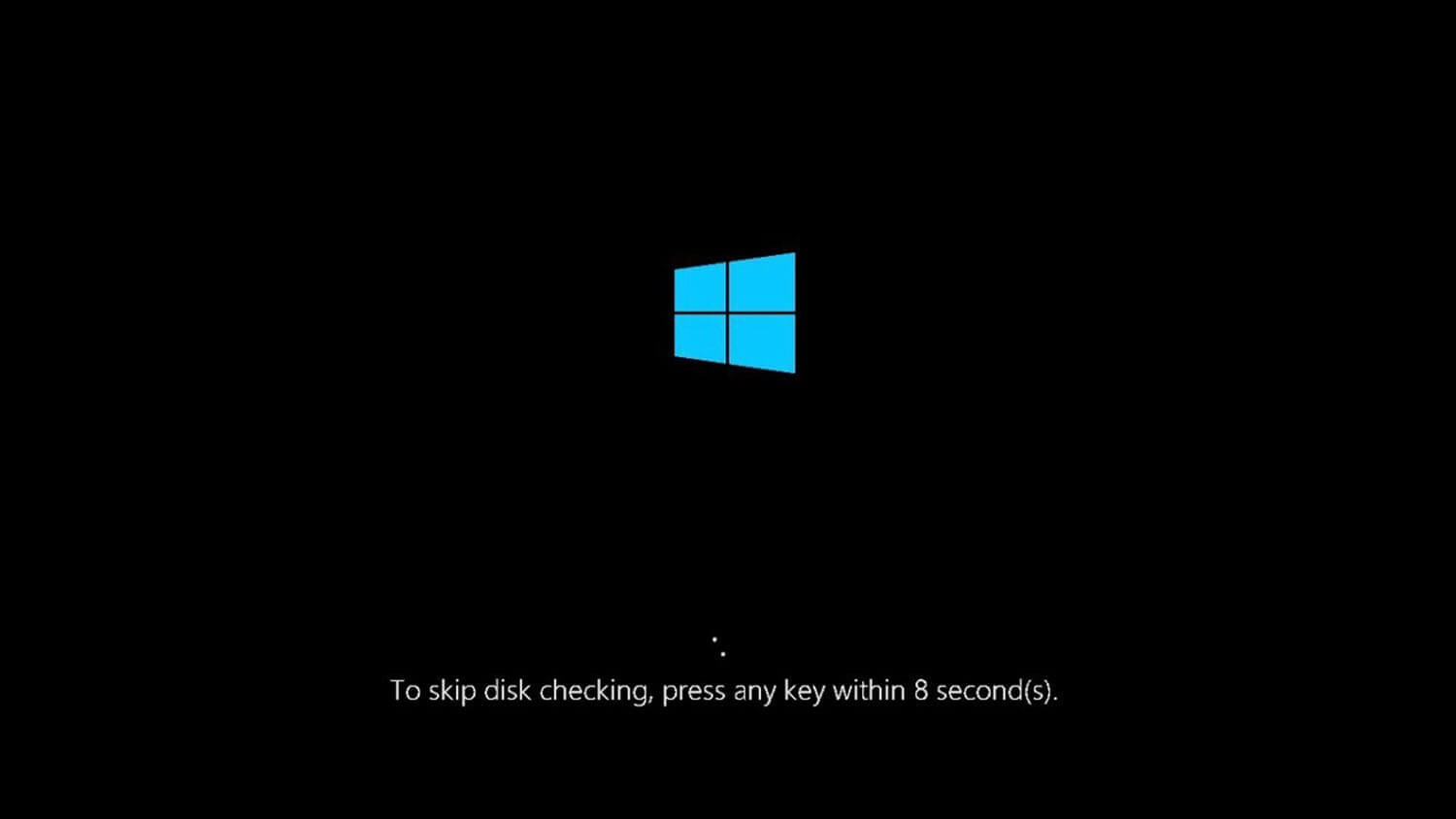 Method 5: Repair Windows Files using sfc command
If corruption is Windows system files, then more likely you will get this error. You may fix the Windows Files Corruption using the sfc command. It is a System File Checker tool that scans your windows files and fixes them if found corrupted or damaged.
Step 1: Open Command Prompt as Administrator.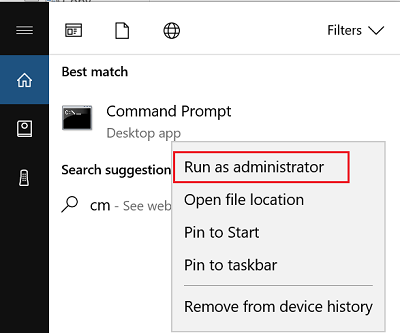 Step 2: Run the following command and press Enter.
sfc /scannow
Step 3: It may take around 10-15 minutes to scan and repair your Windows files.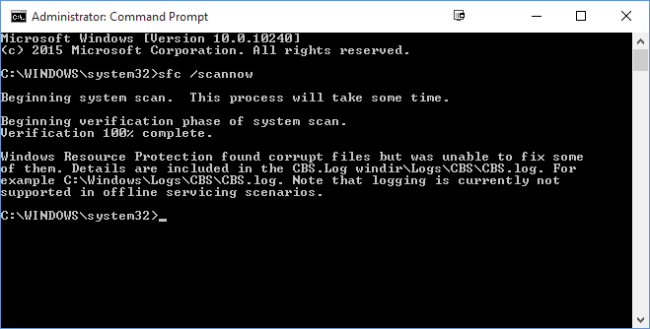 Method 6: Restore your Windows OS.
If none of the above methods is working for you then you can simply put back your PC to an earlier restore point just before the error happens and avoid DPC_WATCHDOG_VOILATION error easily.
Step 1: Open Settings > System > About. Now click on the System Protection link on the right sidebar.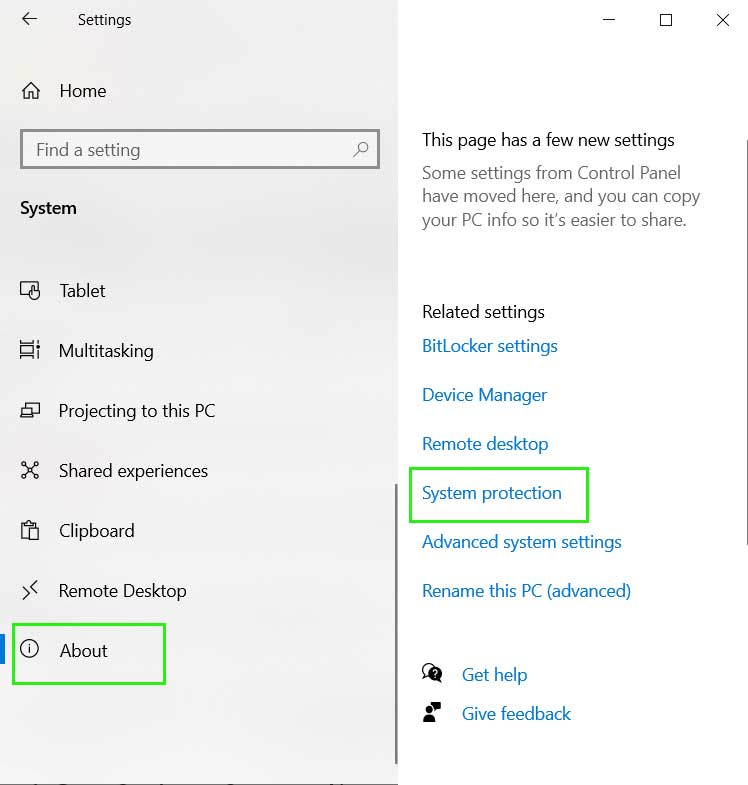 >Step 2: Click on the System Restore button. It will start Restore Wizard that will help you to restore your PC to an earlier point. Click on the Next button.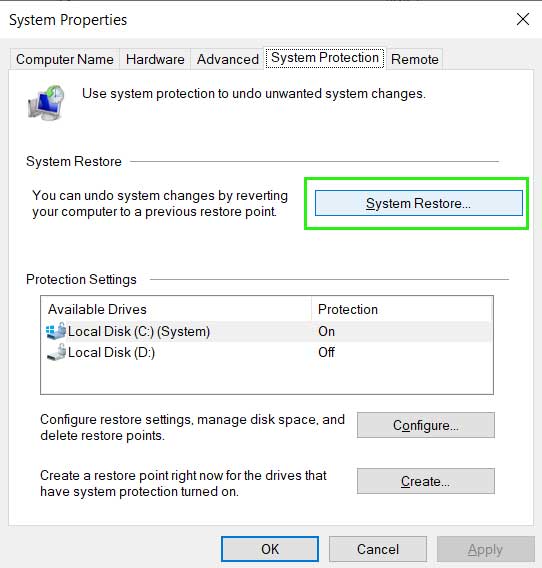 Step 3: Select the Restore Point and click on Next.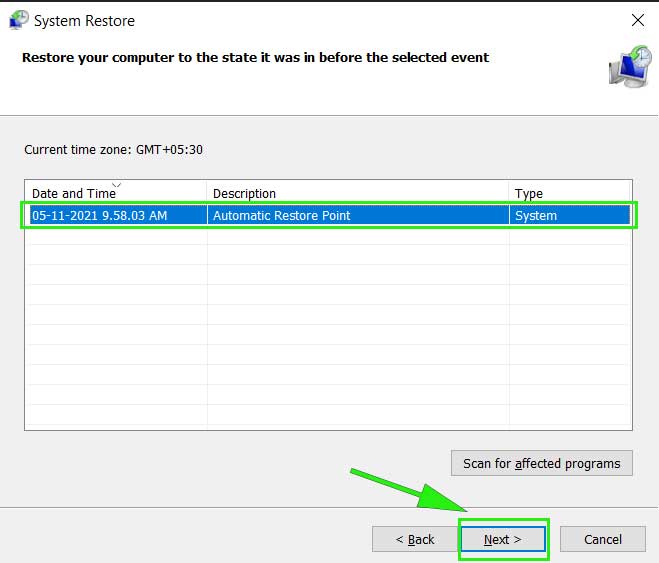 Step 4: It will ask for your confirmation. Click on Finish to start the process. It will take a few minutes to complete the process. You must keep charged your laptop fully or plug in the laptop charger.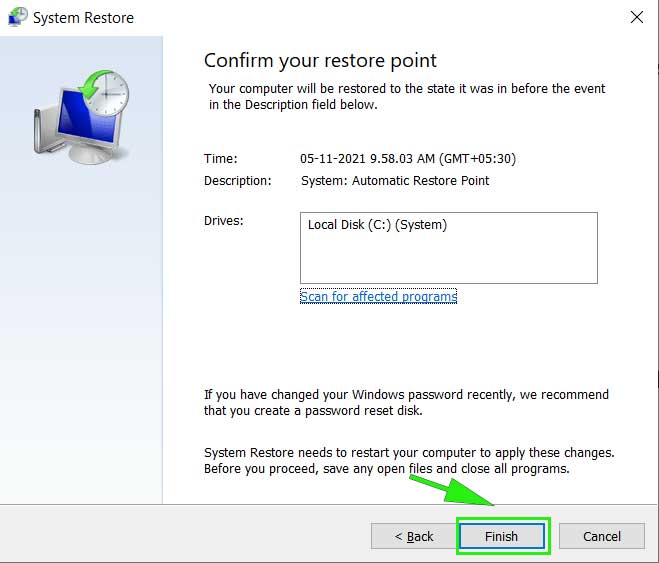 Summary
In this article, I mentioned 6 unique and useful methods to fix the DPC_WATCHDOG_VOILATION error on Windows 8/10/11 machine. You may apply all these methods one by one and fix the above error easily.