Imagine this scenario: you power on your computer, eager to dive into your digital world of work or leisure, only to be greeted with an ominous message on a black screen –
"Operating System Not Found" or "Missing Operating System."
Your heart sinks, frustration mounts, and panic starts to set in. What does it mean?
Is your data gone?
Is your computer beyond repair?
Fear not, for this article will take you on a journey into the depths of computer errors, exploring the causes and solutions of these dreaded messages.
The "Operating System Not Found" error messages can appear for several reasons. While they sound devastating, they don't necessarily mean your computer is irreparably damaged. Here are some common culprits:
Corrupted Boot Data.
Incorrect boot device is selected in BIOS.
Connecting cable between HDD/SSD and Motherboard is faulty or damaged.
HDD/SSD is dead or near to dead.
BIOS is not detecting the hard drive.
Incorrect partition is mark as active.
Troubleshoot: "Operating System Not Found" or "Missing Operating System."
Before you start panicking and rushing to the nearest repair shop, try some of these troubleshooting steps to resolve the issue:
Important Notice:
Before attempting any critical fixes on your Windows OS, it's crucial to
recover and store your data
in a safe place.
EaseUS Data Recovery Wizard
comes to the rescue for
recovering data from a crashed PC.
No matter if you're facing the dreaded
blue screen of death, startup failures, or boot problems
, this tool enables you to boot up your PC and recover your precious data effortlessly. So, be sure to use EaseUS Data Recovery Wizard to safeguard your files before proceeding with any fixes!
Note:
Free Version allows you to recover upto 2GB Data.
Method 1: Repair Corrupted Boot Data or MBR using EaseUS
The Master Boot Record (MBR), also known as the MBR file, is a crucial part of any bootable drive that contains essential instructions on how to start your computer. Its role in the boot process is vital, ensuring your operating system loads smoothly. However, if the boot data within the MBR becomes corrupted or damaged, your system won't be able to locate the operating system, resulting in the frustrating "Missing Operating System" error. But don't worry; resolving this issue is easier than you might think. Just follow the methods below: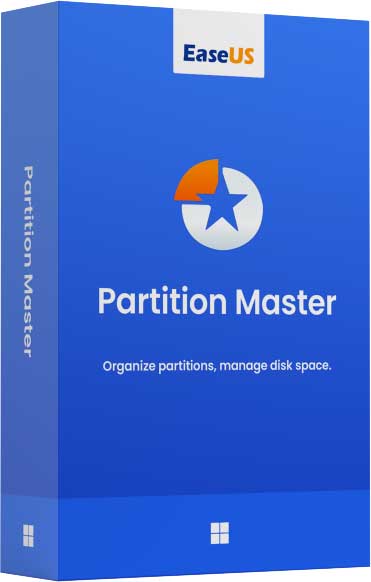 Copy OS and data
to another
HDD/SSD
Convert
MBR to GPT
for
Windows 11 upgrade
Repair
File System/Windows Startup
error
Create/Delete/Resize/Move/Format/Wipe/Extend/Merge
Partition
Create
WinPE Bootable Disk
65M Users
99% Disk Management
12K Downloads/Day
4.7 TrustPilot Rating
Windows 11/10/8/7 & Server 2022/2019/2016/2012/2008/2003
Method 2: Run Fixboot command in Command Prompt
To repair Master boot record manually, you need to have a WinRE bootable device. If you don't have a bootable device, you can create it as follows:
Create Windows bootable device.
Manually Repair MBR file - Step by Step

Step 2: Select Repair your computer.

Step 3: It will open the Advanced Startup Option or Windows Recovery Environment. Click on the Troubleshoot.

Step 4: Select Command Prompt.

Step 5: Type the following command and press Enter to execute it.

bootrec /fixmbr
bootrec /fixboot
bootrec /RebuildBcd

Step 6: Now restart your computer, and you will not see the boot time error message Bootmgr is missing.
Method 3: Make bootable device as Primary in BIOS
Selecting an incorrect drive in BIOS is a common reason behind the "Operating System Not Found" error on various PCs and laptops, including brands like Lenovo, HP, Dell, Asus, and Acer. This situation can lead to some other errors also as Reboot and Select Proper Boot Device, or No bootable device. To resolve this issue, you must verify which storage drive is selected as the primary boot device in BIOS. If you find that a non-Windows drive is selected, change it to the correct drive containing the Windows 11/10/8 operating system.
Verify Boot order in BIOS - Step by Step

Step 1: Restart your computer and access the BIOS or UEFI settings. The process varies by computer, but it usually involves pressing the "Delete," "F2," "F10," or "ESC" keys during startup.

Step 2: Locate the "Boot" or "Boot Order" section in the BIOS/UEFI menu.

Step 3: Set the primary boot device to the drive where Windows 11/10 is installed. This is usually the internal hard drive or SSD.

Step 4: Save the changes and exit the BIOS/UEFI settings. Your computer will attempt to boot from the selected device.
Method 4: BIOS is not detecting the hard drive.
If the BIOS fails to detect the primary hard drive, you may encounter the error mentioned above. This issue can be caused by either a loose, damaged, or faulty connecting cable or a failing hard drive/SSD.
If there is a situation of formatting the hard drive, you can recover all your data from the formatted hard drive using the EaseUS Data Recovery Wizard software.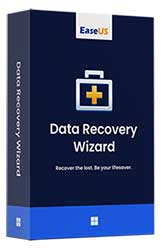 Recover Data from

2000+ Devices
Recover

1000+ File Types
Repair

Photos, Videos, and Documents
Camera

Recovery
HDD/SSD/NAS/USB/Memory Card

Recovery
Crashed Windows

Recovery
Excellent

99.7%

Recovery rate
Method 5: Mark the primary partition as active.
Set a Partition as Active using Diskpart

Step 1: Boot your PC using the Windows Installation media. It will open Windows Installation Wizard. Click Next.

Step 2: Select Repair your computer.

Step 3: It will open the Advanced Startup Option or Windows Recovery Environment. Click on the Troubleshoot.

Step 4: Select Command Prompt.

Step 5: Now run the following commands one by one.


diskpart
list disk
select disk 0


Note: Here, select disk wisely. Here 0 represents the disk no. replace 0 with your primary partition number.


list partition
select partition 1
active

Method 6: Reset BIOS to Factory Default Setting.
To reset the BIOS to its default setting, apply the following steps:
Reset BIOS/UEFI to Default
Prevention Is Better Than Cure
"Prevention is better than cure," and this proverb holds true for computers as well. Avoiding the hassle of dealing with "Operating System Not Found" or "Missing Operating System" errors is much simpler than resolving them later. To keep your computer running smoothly, follow these essential tips:
Optimized your computer.
Keep your computer updated.
Removes Junk files and clean your computer.
Repair damages were done by malware/viruses.
Removes residual files after uninstalling software.
Make computer registry files healthy.
Don't let outdated or incompatible drivers run into your computer, etc.

3 Steps to Fix this Error
Summary
The "Operating System Not Found" or "Missing Operating System" error is considered a critical Windows error, but it can be solved by applying the correct troubleshooting steps.