You might receive the Update Error 0x80073701 when trying to install updates in Windows 10 machine. This is the most common error and can be fixed easily by yourself. It doesn't require many technical skills to resolve this problem. In this article, I will explain all the possible ways to fix this issue in Windows 10.
Error Message:
There were problem installing some updates, but we we'll try again later.
2019-10 Cumulative Update for Windows 10 Version 1903 for x64-based Systems (KBxxxxxxx) – Error 0x80073701.

An Error occurred while checking for new update for your computer.
Error's found
Code: 0x80073701 – Windows update encountered an unknown error.
---
How to Fix Update Error 0x80073701?
Method 1: Fix using Advanced System Repair Tool
There is a dedicated tool to fix update-related issues in Windows 10. Just download and install it in your PC. This will scan, fix, and optimize Windows 10 machines for better speed and performance.
---
Method 2: Fix using DISM Commands.
The 2nd method is to use the DISM command. DISM stands for Deployment Image Servicing and Management. This tool manages Windows images; that means if there is a problem in the Windows file, this tool scans and restores the health of the Windows machine.
Step 1: Open Command Prompt as administrator.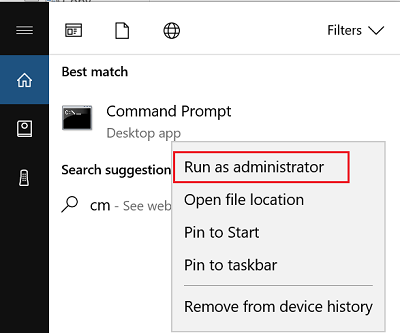 Step 2: Run the following commands step by step.
Sfc /scannow
DISM /Online /Cleanup-Image /AnalyzeComponentStore
DISM /Online /Cleanup-Image /StartComponentCleanup
DISM /Online /Cleanup-Image /CheckHealth
DISM /Online /Cleanup-Image /ScanHealth
DISM /Online /Cleanup-Image /RestoreHealth
Step 3: Start Windows Update again.
---
Method 3: Reset Windows Update Service
If there is a problem in Windows Distribution Folder, most commonly you will get the same update error in another form too. Windows Distribution Folder is the place where Windows keeps all the downloaded update files. Resetting this folder may fix your error for sure.
Step 1: Open Command Prompt as Administrator.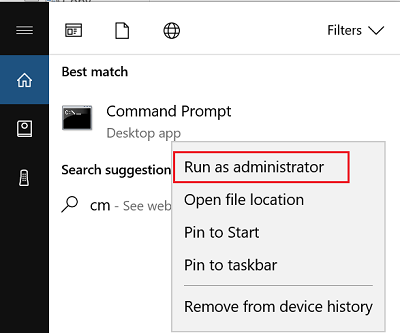 Step 2: Run the following command one by one.
net stop wuauserv
net stop cryptSvc
net stop bits
net stop msiserver
Ren C:\Windows\SoftwareDistribution SoftwareDistribution.old
Ren C:\Windows\System32\catroot2 Catroot2.old
net start wuauserv
net start cryptSvc
net start bits
net start msiserver
Step 3: Open Windows Update Settings and try to install updates again.
---
Method 4: Manually Download and Install the KBxxxxxxxx updates.
If nothing helps you to fix the problem, you can manually download and install the KB Updates file from the Microsoft Website. Here's how to find and download the right KB file for you.
Step 1: Copy the KB file name from the error page.
Step 2: Go to the Microsoft Official Website:
https://www.catalog.update.microsoft.com/Search.aspx?q=KB5001649
Step 3: Find the right KB file according to your Windows version.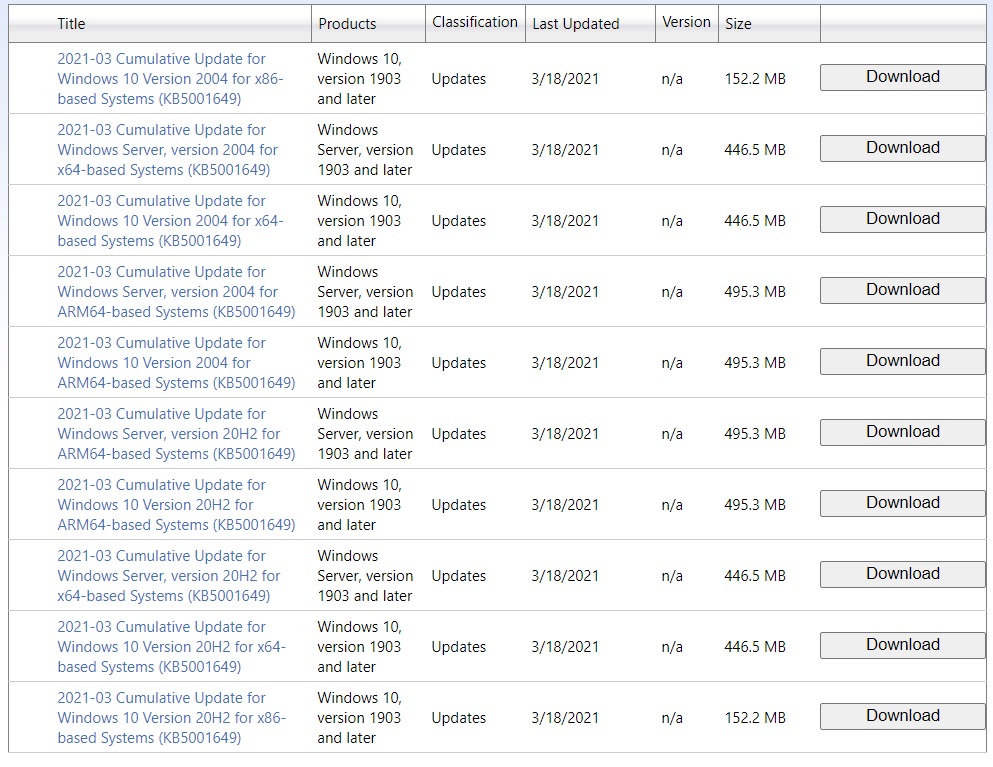 Step 4: After downloading the file, install it and then reboot the PC.
---
Method 5: Try installing Windows Updates in Clean Boot Mode.
In Clean Boot Mode, Windows gets started with the minimal driver software. So if there is any crashed software and drivers which might create problems in installing updates; gets stopped automatically in Clean Boot Mode.
Summary:
In this article, I tried to explain how can you fix Windows update error code 0x80073701 and install updates without getting any issues.