You are working on your PC comfortably and suddenly your PC makes a restart and then you start getting error code 0xc00000e9 along with the following error message.
There was a problem with a device connected to your PC.
An unexpected I/O error has occurred.
Error code: 0xc00000e9

Additional Info: This problem can happen when a removable storage device is removed while it's in use or is failing. Properly connecting any removable storage and restarting your PC may fix this problem.
How to Fix 0xc00000e9?
As you can see clearly in the error message that this error is caused by hardware failure but when there are dozens of hardware used in the PC then how will you determine which one is in bad condition? In this article, I will mention the most suitable method to catch and repair this problem.
Method 1: Fix using Outbyte PC Repair Tool
If after restarting, you are somehow able to boot your PC then immediately download and install Advanced System Repair Tool and scan your PC. Most of the time, the hardware works normally but the drivers get corrupted so, the system gets unable to recognize the device. Advanced System Repair Tool scans PC thoroughly and lists all the problems and gives you a single button to fix and repair your PC.
Method 2: Remove accessories and additional peripherals.
Shut down your PC and then remove all the additional accessories and peripherals. These peripherals might be additional hard drives, printers, network devices, USB devices, gaming consoles, Bluetooth, scanners, wifi receivers, etc. After removing the devices make a restart and analyze whether the problem is fixed or not.
Method 3: Update Device Driver
Step 1: Go to Device Manager and look for any yellow mark driver. If you find any yellow mark drivers then right-click on them and select Update Driver.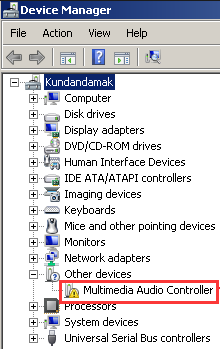 Step 2: Click on Search automatically for updated driver software if you don't have a driver copy in your PC. If you have a driver copy on your PC then choose to Browse my computer for driver software.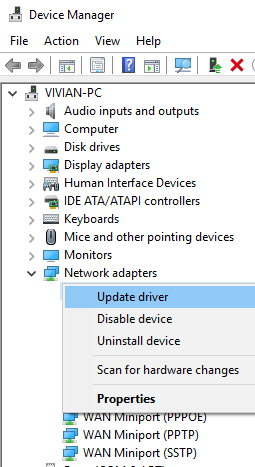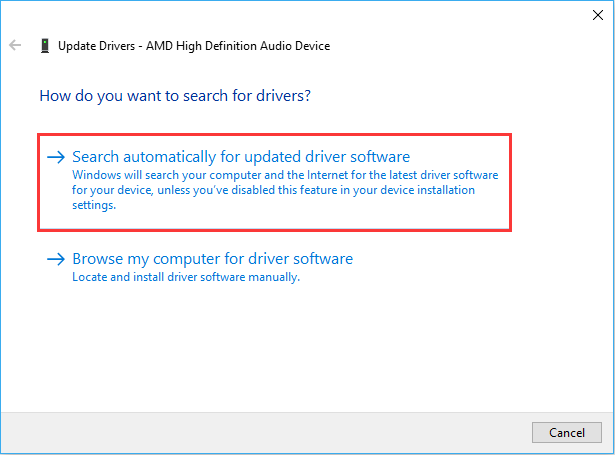 Method 4: Check for hard drive
If you have any other PC available then good to go with this option otherwise ask your friend for help. Remove your installed hard drive and insert different windows loaded hard drive and then start your PC. If your PC works well then, you are in good luck. A hard drive is a culprit so replace them with a new one. Go to the hard drive manufacturer service center and they will recover your precious data in exchange of a few bucks.
Method 5: Check SMPS
If you are using Desktop PC, then believe me most of the time SMPS gets failed and is unable to provide appropriate power to hardware and causes 0xc00000e9 error. Change SMPS and analyze the problem. Most probably you will not get the above error.
Method 6: Run the disk checking command in safe mode
Start your PC in Safe Mode with Command Prompt and then run the following command.
chkdsk /r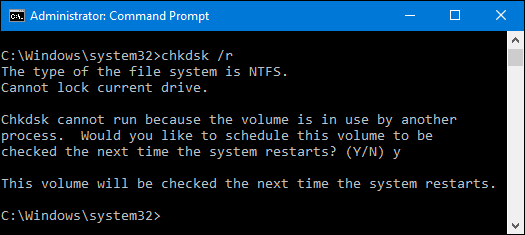 Summary
In order to fix error code 0xc00000e9 in Windows 10/8/7, you need to follow the instructions mentioned in this article.