When you attempt to open a specific excel file, you may encounter an error message stating, "Excel found unreadable content in filename.xls". Most commonly, this error message occurs with the version of Office such as 2007, 2010, and 2013. However, it's also important to note that this error message can also appear with another version of Microsoft Office.
Error message:
"Excel found unreadable content in filename.xls. Do you want to recover the contents of this workbook? If you trust the source of this workbook, click Yes."
You click "Yes" to open the workbook but are then greeted with the following warning message:
"Excel was able to open the file by repairing or removing the unreadable content"
"Excel recovered your forumlas and cell values, but some data may have been lost"
"Click to view log file listing repairs: error.xml"
However, your file will open, but you may need to compromise on some data and Excel formatting.
Here in this article, we will try to explain why this error message occurs and provides step by step instructions to resolve it.
What causes the "Excel found unreadable content in filename.xls" error to occur?
There are several reasons that can cause the aforementioned error.
Incompatibility between different versions of Microsoft Excel: Trying to open an older version of an Excel file in a newer version of Excel, such as 2007, 2010, or 2013, can lead to compatibility issues and trigger the error message.
Corrupted or damaged file: The Excel file itself may have become corrupted or damaged, possibly due to issues during saving, file transfer, or storage.
Missing or corrupted dependencies: If the spreadsheet relies on external files or references, such as add-ins, linked files, or formulas, and these dependencies are missing, corrupted, or damaged, it can result in the error message.
Issues with system resources: Insufficient system resources, such as memory or processing power, can also cause Excel to encounter problems while opening or reading a file, leading to the error message.
How to resolve Excel found unreadable content in filename.xls error?
We will provide you with some useful methods to fix this problem and open an older Excel file without losing any data or formatting.
Method 1: Fix using the Repair Tool
There is a tool available that can be used to fix Excel file errors. The following advanced Windows PC repair tool scans the entire PC for problems and fixes them with just a single click. Whether it's an Excel workbook error or another Windows error, it performs its job perfectly.
Method 2: Use compatibility mode to open the file.
If you encounter issues when opening an older version of an Excel file with Excel 2007, 2010, or 2013, you can adjust the compatibility mode of the file before attempting to open it.
Step 1: Go to the location of excel workbook → Right click → Properties.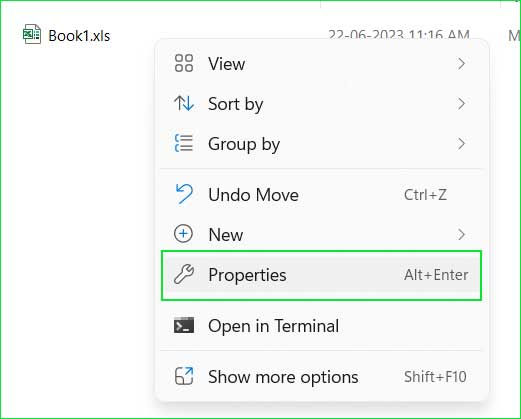 Step 2: Go to the Compatibility tab → Select the checkbox that says 'Run this program in compatibility mode for' and then choose your desired version of Office.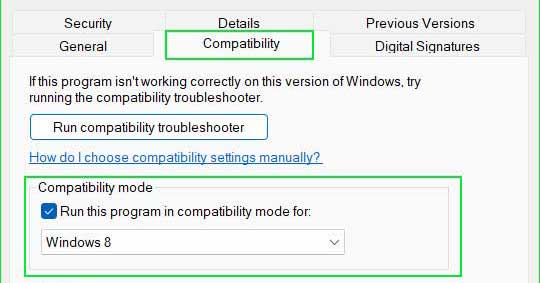 Step 3: Try to open older workbook again.
Method 3: Open Excel workbook in Safe Mode.
Sometimes, third-party add-ins installed by you may become corrupted and start malfunctioning. In such situations, they can cause various issues, including the "Excel found unreadable content in filename.xls" error.
When you try to open an Excel workbook in safe mode, this method simply bypasses the loading of third-party add-ins, thereby preventing any potential data loss. If you successfully open your workbook in safe mode, it is advisable to consider removing all third-party add-ins.
Step 1: Go to the location where excel workbook is stored. Do Ctrl + Click to open the file. Make sure you hold the CTRL key when double clicking on the excel file to open.
Step 2: It will ask you to "you're holding down the CTRL key. Do you want to start Excel in safe mode?". Click Yes.

Method 4: Repair the Excel workbook using the Excel built-in repair tool.
Microsoft excel has built-in feature to repair and extract data from the corrupted excel file. You can use this tool to recover crashed excel files. Here is step by step guide to repair corrupted excel files.
Step 1: Open Excel → click on Open button → Select Browse.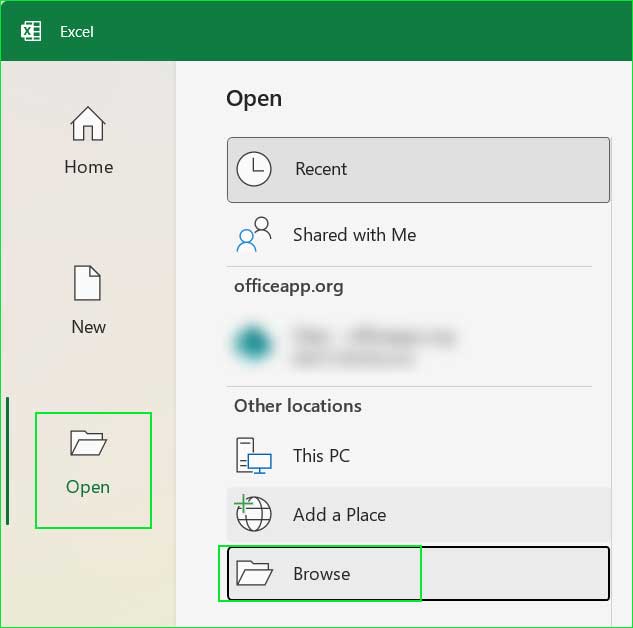 Step 2: Browse your corrupted excel workbook. Expand the Open button and select Open and Repair option.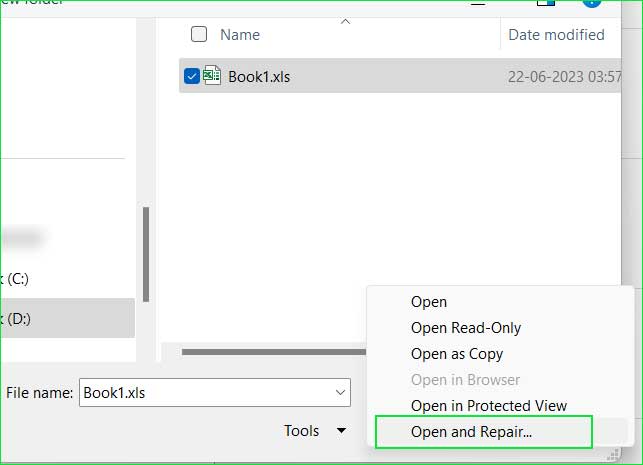 Step 3: Now choose whether you want to Repair the workbook or want to extract data.
Summary
Encountering the "Excel found unreadable content" error in Excel 2007, 2010, or 2013 can be worrisome, but there are effective solutions available. By following the methods outlined in this article, you can resolve the error and regain access to your important data. Remember to always keep backups of your Excel files to mitigate the risk of data loss and regularly update your Excel software for optimal compatibility and performance.