Windows Registry File is like a database for windows settings, which stores system configurations settings, low level settings of software, driver, kernels, and other hardware information. This file is so important that if it gets corrupted or damaged, the whole operating system may dawn in a moment. As this file is very important, you must create a backup of registry file and store it at different locations, so it can be used to rescue your system later.
How to Backup and Restore a Registry File on Windows 10, 11?
There are two most famous methods to create a backup and restore a registry file. You can create backup and restore either using the Registry Manager or creating a system restore point. We will discuss both methods in detail.
If you didn't create a registry file backup and system restore point and facing trouble in Windows OS, you may use Advanced System Repair Tool to fix registry error easily. It does not fix registry errors only but also fixes various system bugs, missing dll files error, missing system files error, update drivers and other software and secure your internet activity.
Method 1: Using the Windows Registry Editor
Create a backup of Registry File
Step 1: Open Registry Editor. Press Windows key + R to open Run Dialog box, type regedit and click Ok to open it.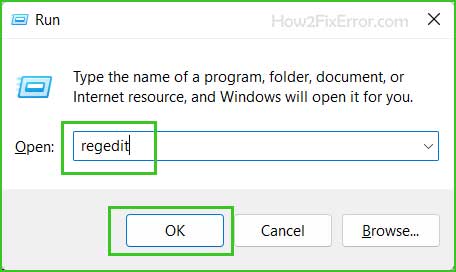 Step 2: Click on File > Export.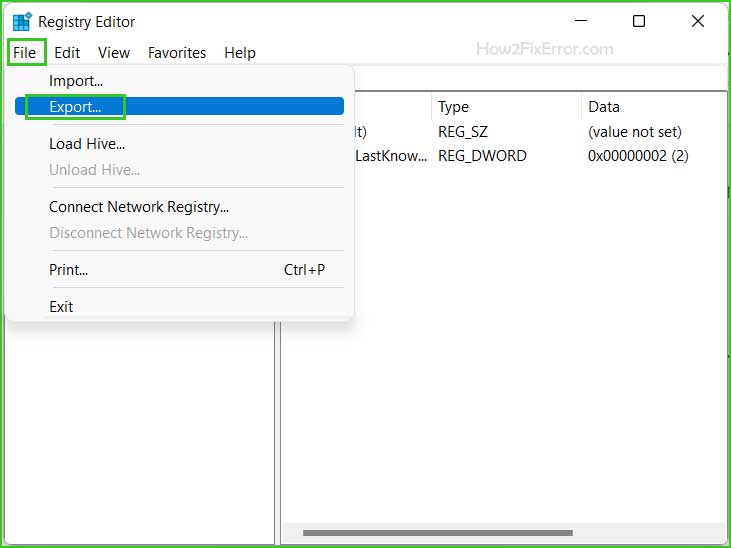 Step 3: Choose a location, give a File name, and select All in the Export range and then click Save.
Restore Registry File
Step 1: Open Registry Editor. Press Windows key + R to open Run Dialog box, type regedit and click Ok to open it.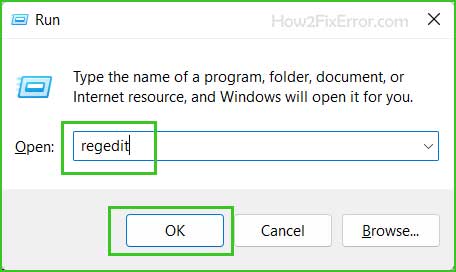 Step 2: Click on File > Import.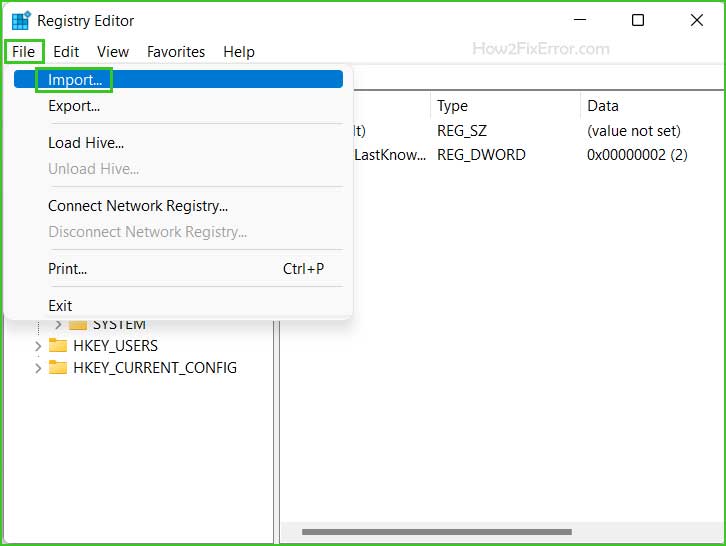 Step 3: Browse the backup registry file and click Open to import it.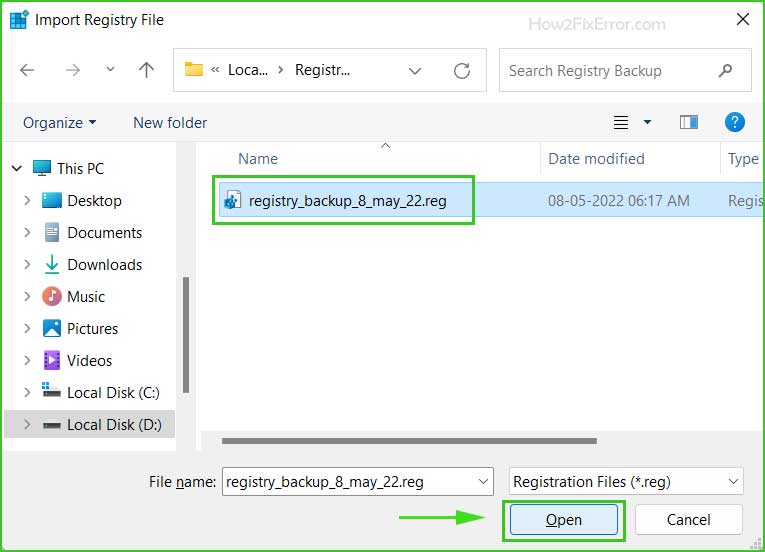 Method 2: Using the System Restore Point
A system restore point is a snapshot of system registry, configuration, settings, and other necessary information which is needed to restore your PC when your system goes down. A System Restore Point helps you to restore your PC at the latest possible time when your system was running perfectly.
Create System Restore Point
Step 1: Click on Start and search create restore point and open it.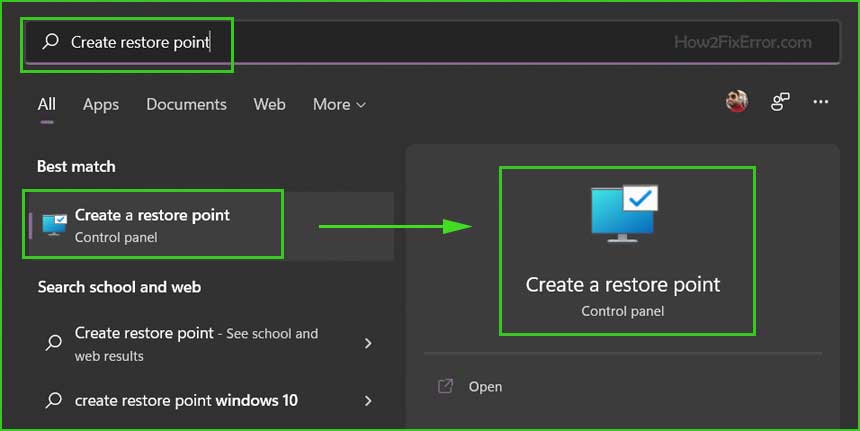 Step 2: Click on Create button under the Create a restore point section at the bottom.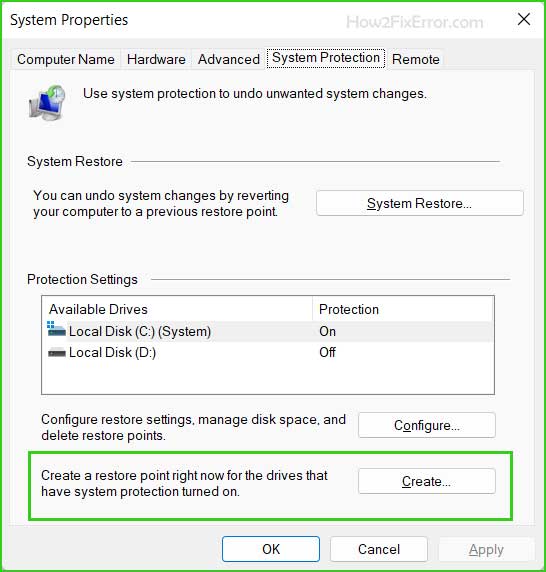 Step 3: Give a descriptive name and click Create. Don't enter the date & Time in the description because it was added automatically.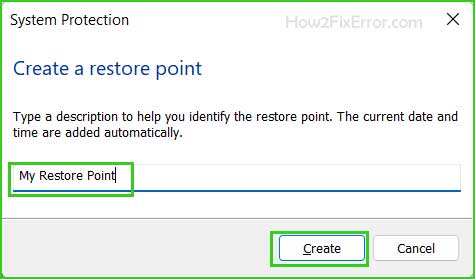 Step 4: You will see the message "The restore point was created successfully".

Restore PC using a System Reset
This step is very crucial, and you need to study the steps very carefully, because in the situation of system down or booting problem, you can restore your PC easily.
Step 1: Go to the Settings > System > Recovery and click on the Reset PC button.

Step 2: Select Keep my files option and go through the wizard. It will take some time and will reset your PC.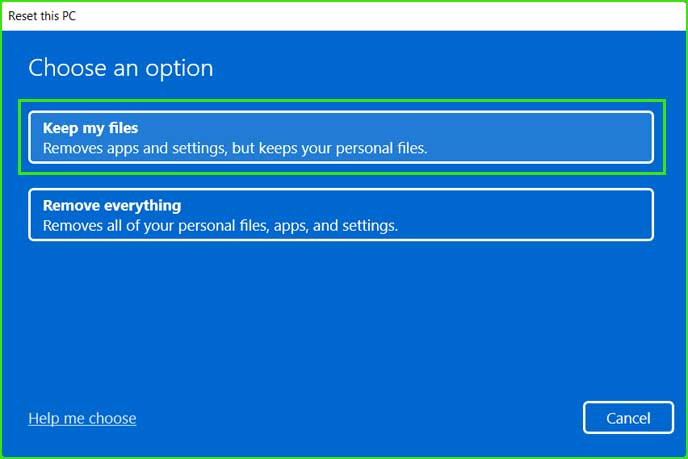 Summary
This article explains how to make a backup and restore of a registry file on Windows 10 & 11 based operating systems. If somehow, the registry file got damaged and you are not able to boot your windows pc, then you need to perform the Startup-repair. You can see the guideline below on how to perform a Startup repair if windows are unable to boot.
How to Perform Startup Repair on Windows 10, 11? Step by Step Guide.