When you try to install Updates in Windows 7, Windows 8 or Windows 10 sometimes you may receive error messages. These error codes or messages simply stop you from updating or upgrading windows.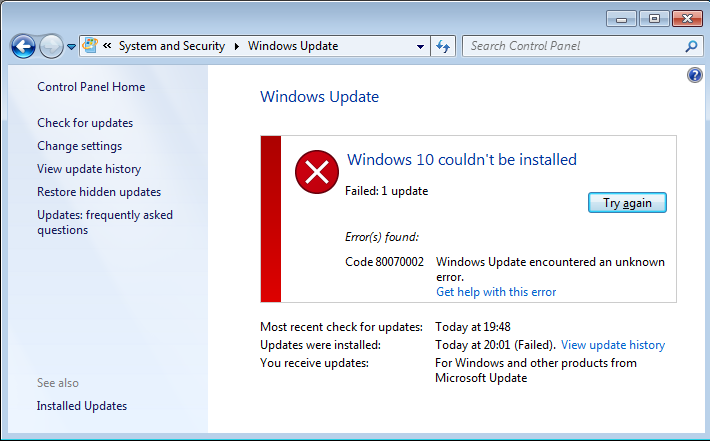 Thankfully to Microsoft, who provides free inbuilt tool Windows Update TroubleShooter, that diagnostic windows, and repair update error. In this article, I will tell you how to open and Use Windows Update TroubleShooter to fix Windows 10 or Windows 7/8 Update Problems.
1. Download Windows Update TroubleShooter
If you are not getting Windows Update TroubleShooter anywhere in PC then don't get worried. Download Windows Update TroubleShooter from the following link. This is not an executable or exe file. This is .diagcab (diagnostic) file which is KB in size and don't get installed. When you double click on WindowsUpdate.diagcab, it will open Windows Update TroubleShooter.
a. Download For Windows 10
http://aka.ms/diag_wu
b. Download for Windows 7 and 8
http://aka.ms/diag_wu
2. How to use Windows Update TroubleShooter
a. Open this file by double-clicking on it.


b. The TroubleShooter windows will open. Click on Next Button.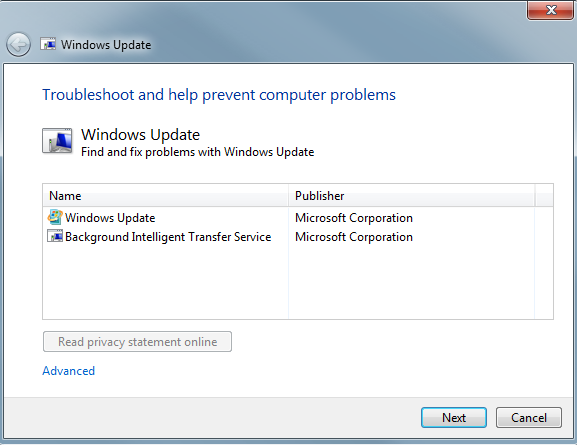 c. Diagnostic Process will start. Wait for few minutes until it detects and fixes problems.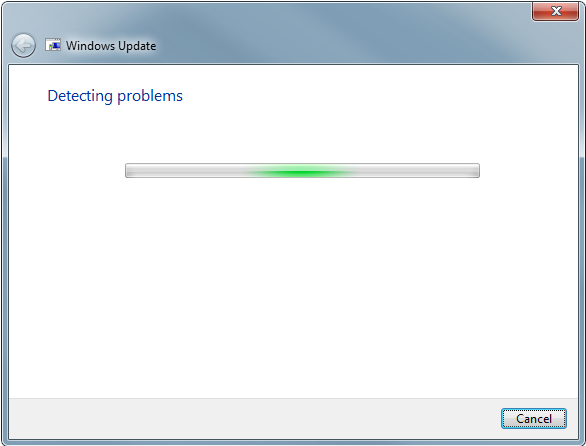 d. After finishing the process, you will see that the problem was fixed now.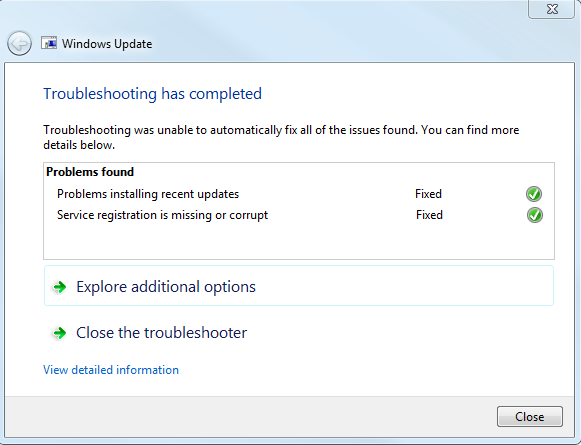 What is problem doesn't get fixed by Troubleshooter
Most of the time troubleshooter fails to fix some problems as like picture below. If you are also getting this problem then you need to use Advanced System Repair Tool to fix the further problem.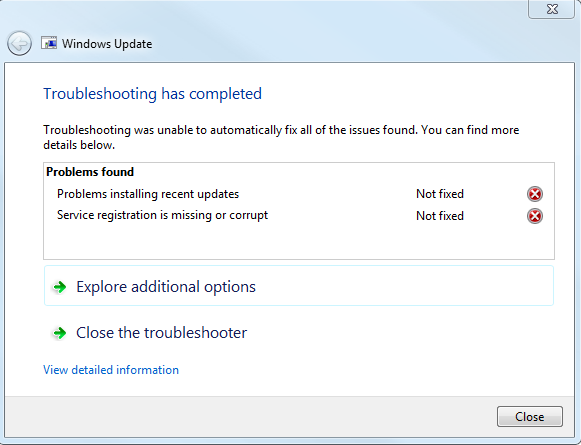 How Advanced System Repair Helps
Advanced System Repair has a large database of windows files and approximately there are 25 Million Files are stored inside it. Advanced System Repair scan your PC and find and replace all the corrupted system files. If some files are missing like DLL Files or other system files, it also reinstalls them with correct privilege.
Summary
Windows Update Troubleshooter is a great tool to fix update related problems. When you try to install updates using windows update sometimes you may receive some kind of error codes or messages. In this situation, the update troubleshooter may help you in fixing of those bugs