The "Fixboot Access Denied" error occurs when attempting to repair boot loader, MBR (Master Boot Record), or other boot-related issues using the command prompt or Windows Recovery Environment. When executing the command "bootrec /fixboot," users encounter the "Fixboot Access Denied" error.
In this article, we will explore the nature of this error and discuss methods to resolve it.
What is Fixboot command?
The "fixboot" command is a command-line utility available in Windows operating systems, including Windows 11. It is used to repair or rebuild the boot sector of the system's boot partition. The boot sector contains essential information required to start the operating system.
When the boot sector becomes corrupted or damaged due to various reasons, such as improper shutdowns, hardware issues, or malware infections, it can result in booting problems and prevent the system from starting up correctly. In such cases, the "fixboot" command comes into play.
Why Fixboot Access Denied error occurs?
Here is the list of some possible cause behind the Fixboot Access Denied error on Windows 11 and Windows 10.
Not running as an administrator – If you are not running the fixboot command with administrative privileges, you may encounter the "access denied" error.
Corrupted boot files – It appears that the boot files are severely corrupted, preventing the fixboot command from repairing them.
Antivirus blocking the command – Your security program might be blocking the execution of the fixboot command.
Corrupted or missing system files – There could be important Windows files that are either missing or corrupted, leading to the "Fixboot Access Denied" error.
How to Fix "Fixboot Access Denied" Error on Windows 11 & 10?
Important Notice:
Before attempting any critical fixes on your Windows OS, it's crucial to
recover and store your data
in a safe place.
EaseUS Data Recovery Wizard
comes to the rescue for
recovering data from a crashed PC.
No matter if you're facing the dreaded
blue screen of death, startup failures, or boot problems
, this tool enables you to boot up your PC and recover your precious data effortlessly. So, be sure to use EaseUS Data Recovery Wizard to safeguard your files before proceeding with any fixes!
Note:
Free Version allows you to recover upto 2GB Data.
This error message can be frustrating, but fear not, as there are several steps you can take to address this issue and restore your system's boot functionality. In this article, we will explore potential causes and provide solutions to overcome the "Fixboot Access Denied" error on Windows 11.
Solution 1: Repair Startup Problem with EaseUS Partition Master
Step 1: Download EaseUS Partition Master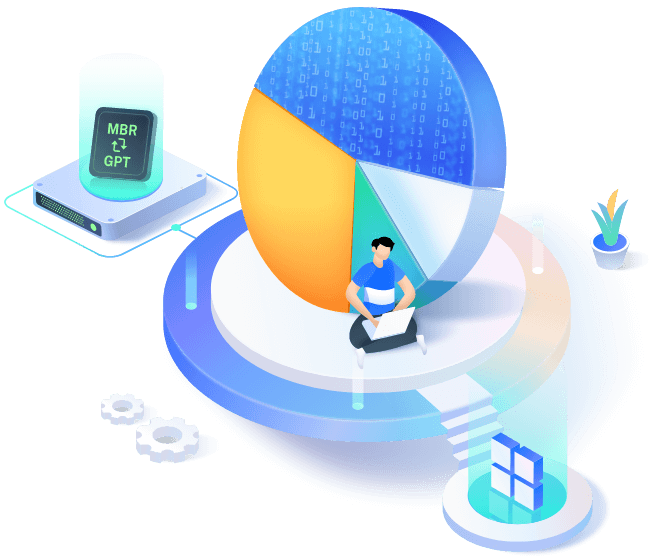 Copy OS and data to another HDD/SSD
Convert MBR to GPT for Windows 11 upgrade.
Rebuild MBR and fixes Windows boot issues.
Convert to NTFS/FAT32 Without formatting.
Create/Resize/Merge Partition
Delete/Move/Format Partition



99.7% Recovery Rate

72 Million Users




Solution 2: Run Command Prompt as administrator.
To ensure you have the necessary administrative privileges, follow these steps:
1. Press the Windows key and search "Command Prompt."
2. Right-click on "Command Prompt" and select "Run as administrator."
3. Click "Yes" to give administrative permission.
4. Now run Fixboot command.
Solution 3: Disable Secure Boot option from the BIOS.
If you are continuously getting the error at the time of booting your PC, the best solution is to turn off the Secure boot mode in BIOS settings. Read the steps below completely before applying the changes.
Step 1: To open the BIOS settings reboot your PC and keep pressing the F2/F8/Del/Esc button when you see the manufacturer logo at startup. Different manufacturers may have different ways to open BIOS settings. You must check for the manufacturer's guidelines to open BIOS.
Step 2: Find the Secure Boot option. It is usually under the Boot tab.
Step 3: Turn off the Secure Boot or change the Secure Boot option from Windows UEFI Mode to Other OS.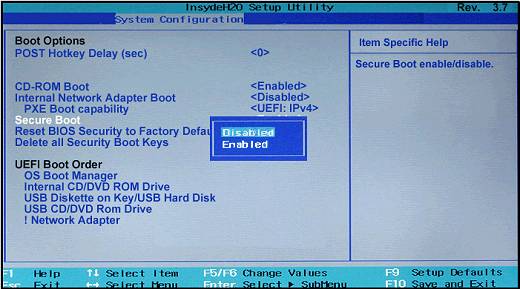 Step 4: Save and exit the BIOS.
Now, the BIOS won't check the operating system before loading and you will not get the further Secure Boot Violation Error.
Solution 4: Temporarily disable security program (Antivirus and Windows defender)
Antivirus or security software may interfere with the fixboot command's execution. Temporarily disable such software to determine if it is causing the access denied error. Consult the software's documentation or contact the vendor for instructions on disabling it temporarily.
Disable Security Program - Step by Step

1: Disable Antivirus:

Sometimes, conflicts with third-party software, such as antivirus programs or firewalls, can interfere with the Windows Update process. Security software may block or disrupt the installation of updates, leading to the error code.

Step 1: Right click on the security program in the notification area.

Step 2: Select "Pause protection".

2: Disable Windows Defender:

You can follow the steps to temporarily disable the Windows Defender.

Step 1: Click on the Start menu and search for the Windows security and open it.

Step 2: Click on the Virus & threat protection on the left side menu.

Step 3: Scroll down to find the Virus & threat protection settings and click on Manage settings

Step 4: Turn off Real-time protection.

Step 5: Scroll down to find Tamper protection and turn it off.

Note: You must turn on these services manually otherwise your device will be vulnerable.
Solution 5: Startup Repair
You can go for Startup Repair, if can't fix the boot error using the Fixboot command. Startup repair repairs all the components that is responsible for booting your PC. You can perform Startup Repair as follows:
Step 2: Boot from the Windows 11/Windows 10 Installation media.
Step 3: Choose language and keyboard layout and click Next.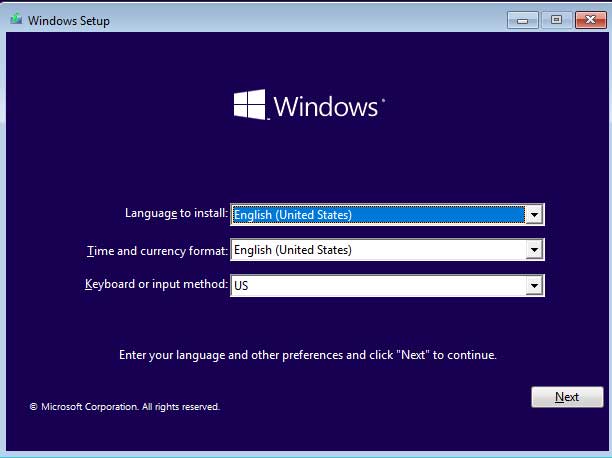 Step 4: On the next Window, select Repair your computer.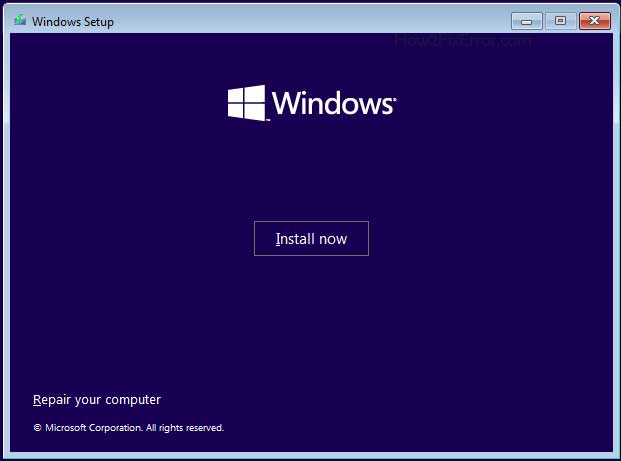 Step 6: Go to Troubleshoot.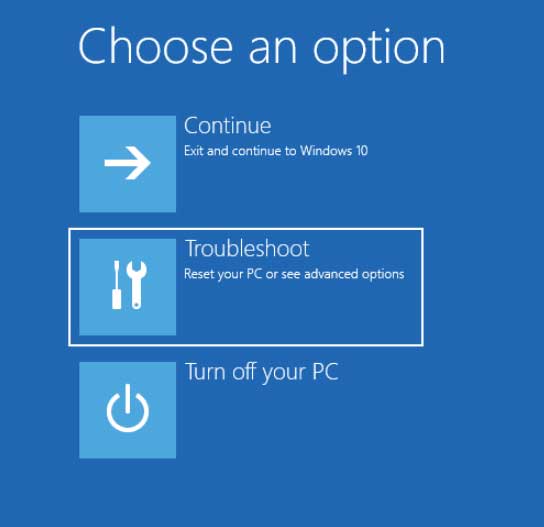 Step 7: Choose Advanced options.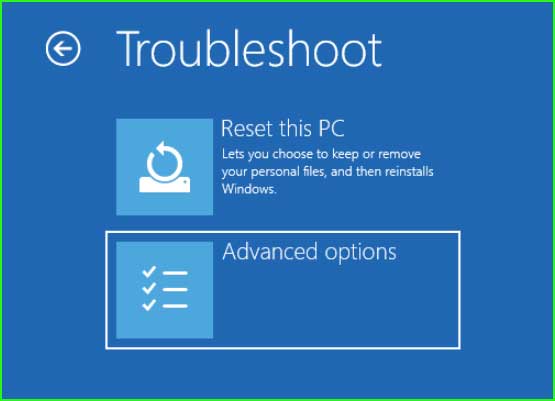 Step 8: Select Startup Repair.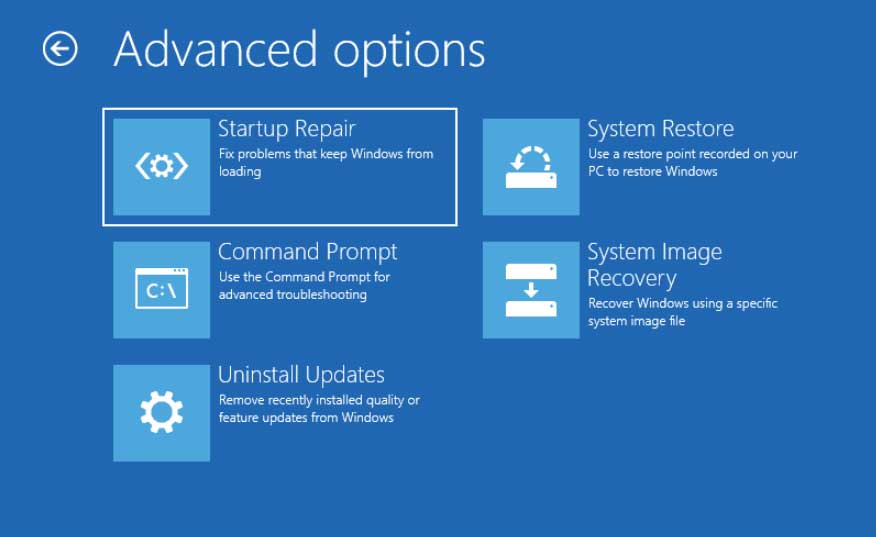 Step 9: Select OS.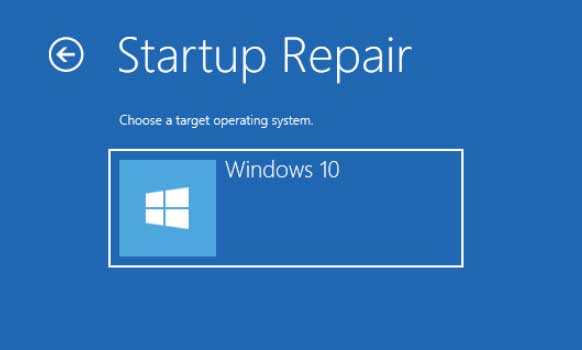 Step 10: It will start Diagnosing your PC. Please wait until the process is finished.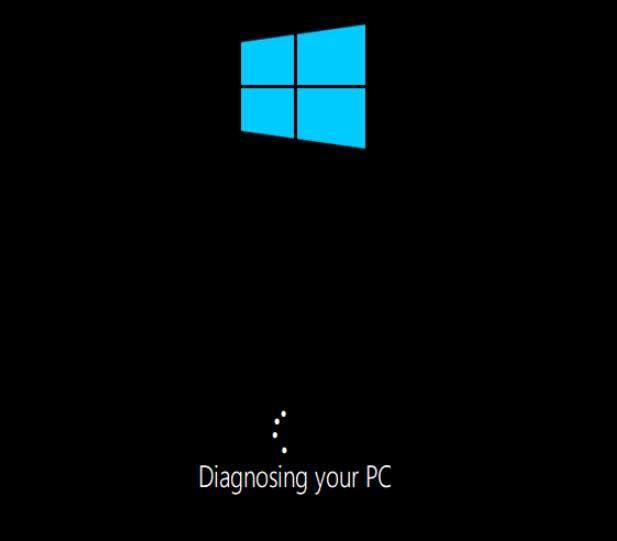 Solution 6: System Restore
It is the best idea to Restore your PC if you are facing trouble at startup. It reverts all the changes to the previously known good configuration health point and enables you to boot your PC successfully.
Here is how to Restore your PC.
Turn off your PC and then Turn On your PC.
When you see the manufacturer's logo, press the Power button to turn off the PC again.
Repeat this process 3 times.
You will see the Advanced Startup menu.
Step 2: It will open the Advanced startup menu. Go to the Troubleshoot ➜ Advanced options ➜ System Restore.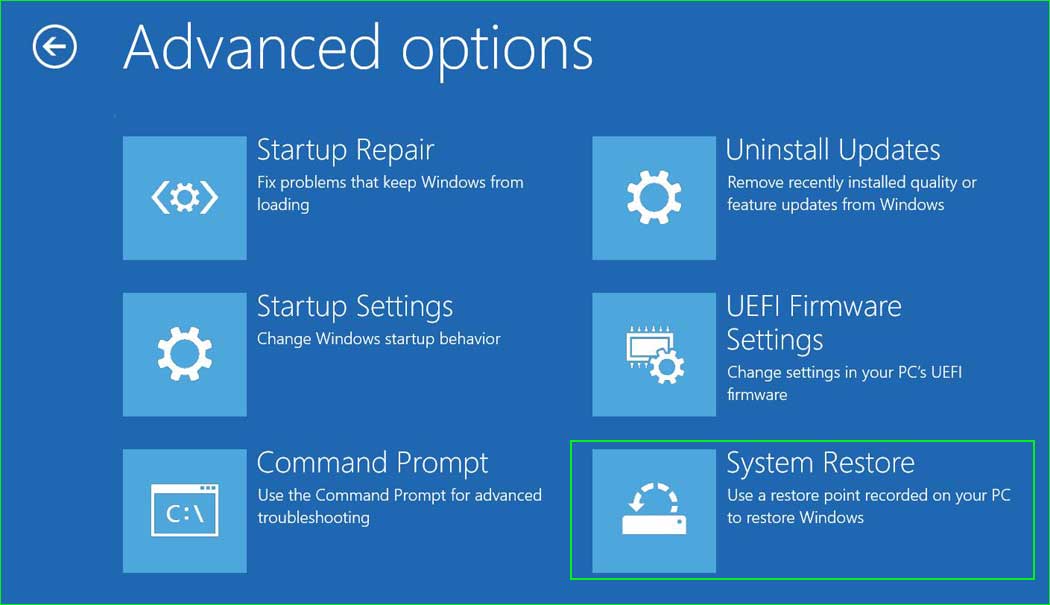 Step 3: Click Next and then Select Date.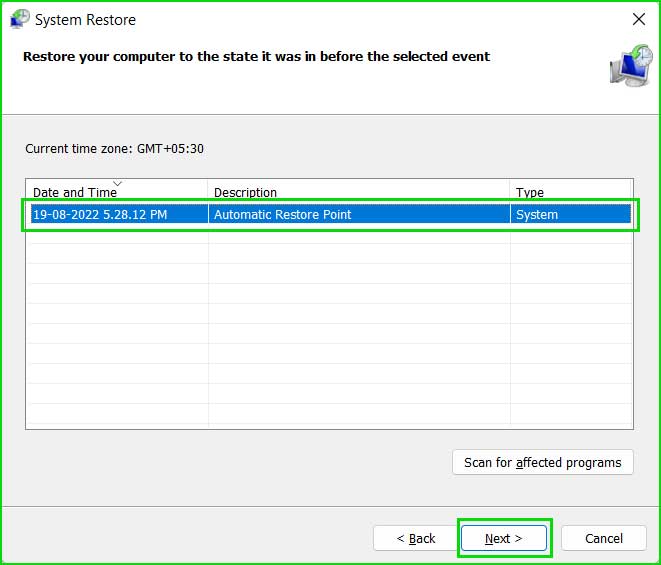 Step 4: Click on Finish to start Restoring process.
Summary
Fixboot Access Denied error stops your fixboot command to repair the boot problems. There are some resolving techniques are outlined in this article that will help you to recover from this problem.