Issue
I'm trying to print a document, but I keep getting an error message that says, "Unknown Printer Driver Error: 0x80070705". What does this error mean, and how can I fix it? I really need to print this document as soon as possible.
Getting Unknown Printer Driver Error: 0x80070705 is frustrating, especially when you're trying to print important documents. In this article, we will explain what this error means and provide you with practical troubleshooting steps to resolve it.
Understanding the Error:
The error code 0x80070705 typically indicates an issue with the print spooler service or the printer driver on your computer. The print spooler is a service that manages print jobs and communicates with your printer. When the print spooler encounters a problem or the printer driver is incompatible or corrupted, it can lead to this error.
How to Fix Printer Error 0x80070705: Unknown Printer driver
Here are some steps you can take to fix the unknown printer driver error 0x80070705:
Solution 1: Fix using the PC Repair Tool
Solution 2: Restart the Printer Spooler Service
Most of the time, restarting the Printer Spooler service fixes the problem. Here's how you can Restart the Printer Spooler Service.
Step 1: Press Ctrl + Shift + Esc to open Task Manager. Go to the Process tab.
Step 2: Find the Spooler service → Right click on it → Restart.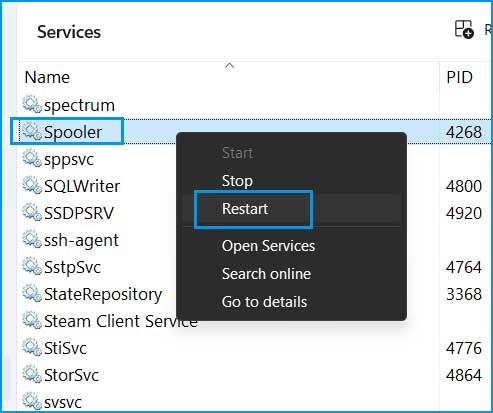 Solution 3: Reset Printer Spooler.
If restarting printer spooler service doesn't work, try resetting it. Here's the steps to reset printer spooler service on Windows 11 & 10.
Step 1: Open elevated command prompt.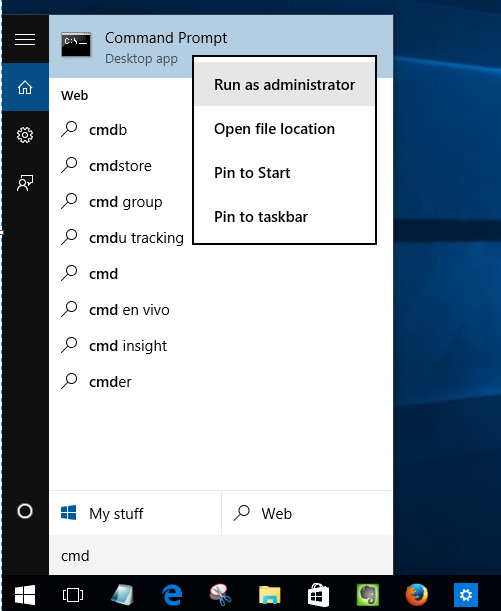 Step 2: Type or Paste the following code in the command prompt and Press Enter to execute.
net stop spooler
del %systemroot%\System32\spool\printers* /Q
net start spooler
Step 3: After finishing the process, reboot your computer.
Solution 4: Clear the Printer Spooler Cache
It is necessary to clear the cache and data from the Printer spooler. This will reset the Spooler and fix most of the common printer problems. You can clear the cache and clear data of the Printer Spooler as follows:
Step 1: Navigate to the following location:
C:\Windows\System32\spool\PRINTERS
Step 2: Select all the items and delete them.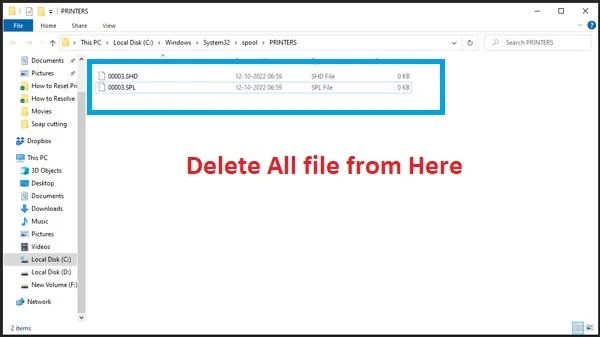 Solution 5: Run Printer Troubleshooter.
Windows 11 comes with a built-in troubleshooter designed to detect and fix "unable to install printer. operation could not be completed" issue. You can access the printer troubleshooter as follows:
Step 1: Go to Windows Settings → System → Troubleshoot.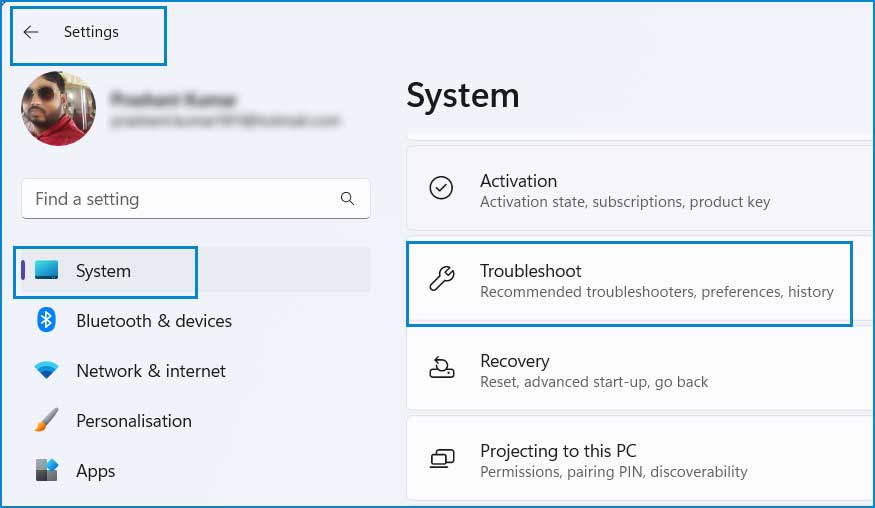 Step 2: Click on Other trouble-shooters.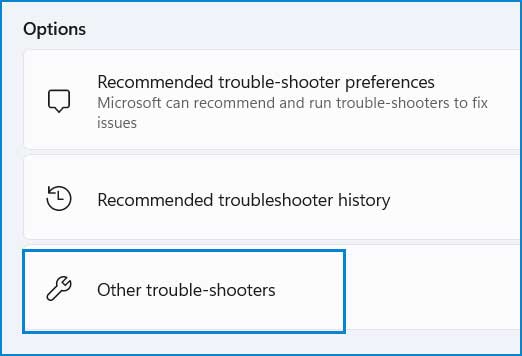 Step 3: Click on Run button next to Printer trouble-shooter.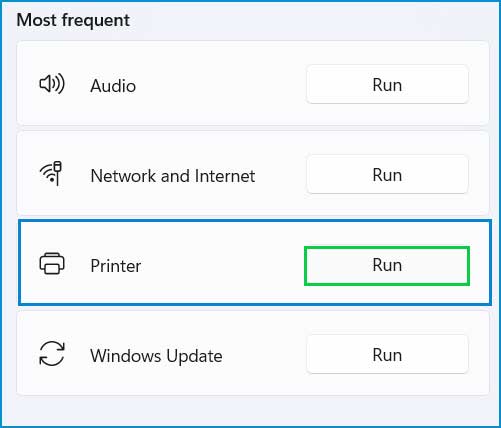 Step 4: The next window will ask for your consent to proceed. Click Yes to start Printer troubleshooter.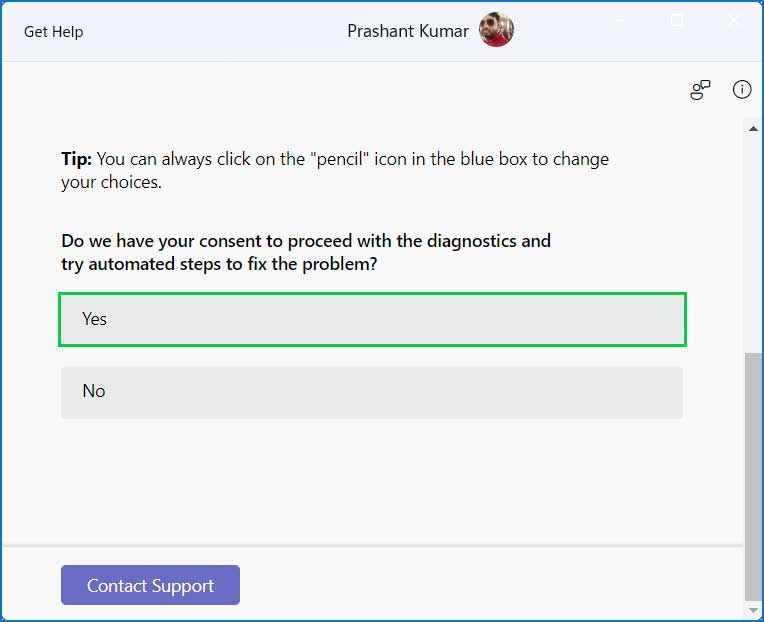 Step 5: The next window will guide you what to do. If the problem is not resolved by applying the methods on the troubleshooting window, click No to start diagnosing your problem.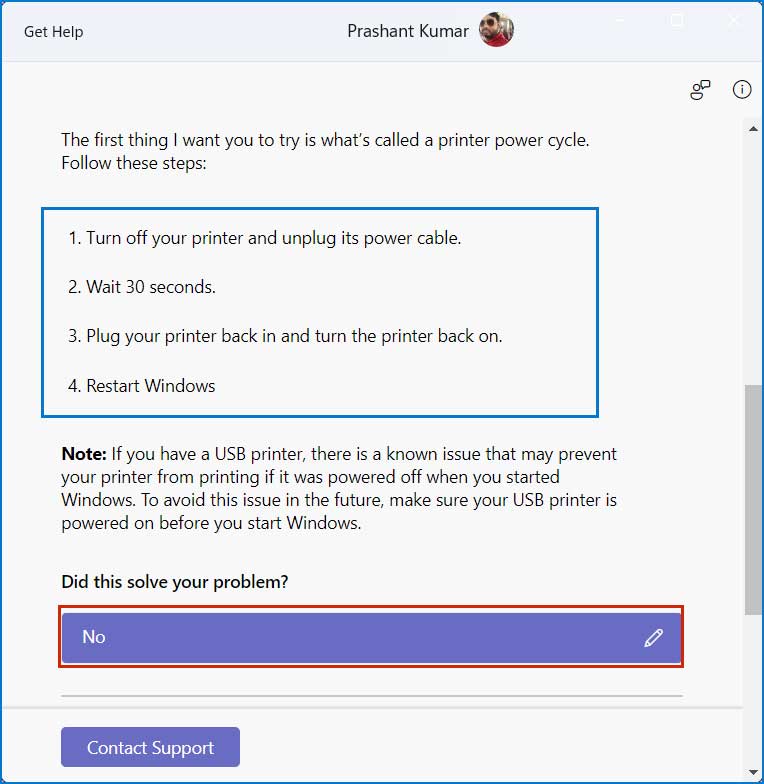 Step 6: The troubleshooter will start diagnosing your computer to find problems. It will guide you through the process to fix printer error.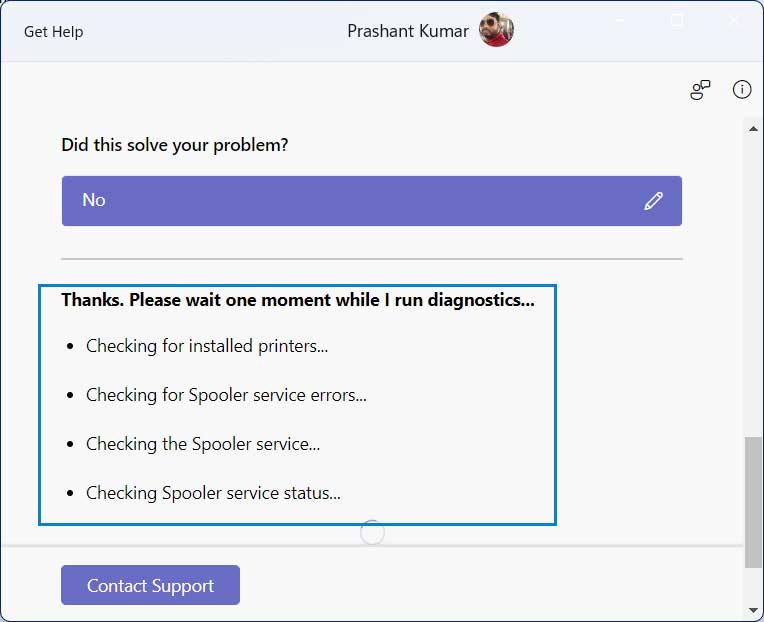 Solution 6: Update Printer Driver
Sometimes, the driver creates a big problem if it gets inaccessible, corrupted, or outdated. You must take care of Printer's driver health in order to fix the Printer state error.
Step 1: Open Device Manager. Right-click on the start menu and select Device manager.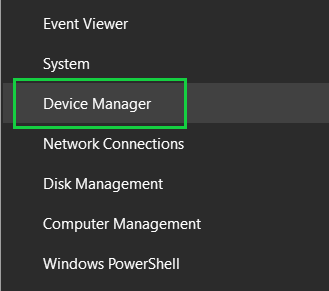 Step 2: Expand the Print queues and do right-click on your printer and select Update driver.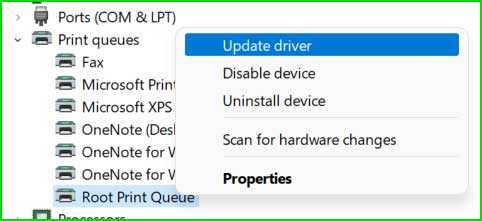 Step 3: Select "Browse my computer for drivers"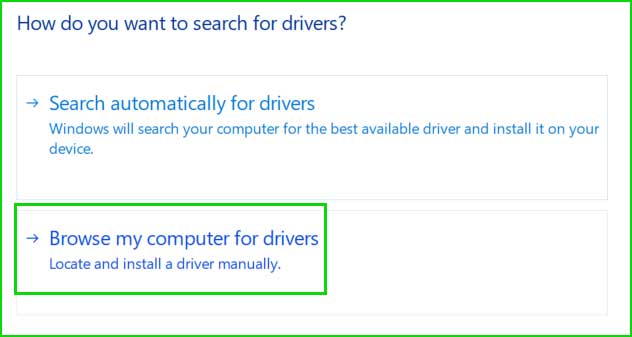 Step 4: Click on the "Let me pick from a list…" option.

Step 5: Click on the "Have disk" option.

Step 6: Browse the downloaded driver and click OK. It will start installing the driver for that printer.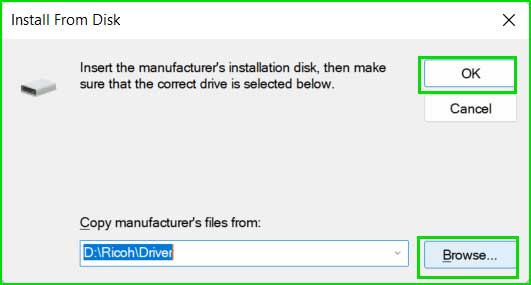 Summary
To fix Unknown Printer Driver Error: 0x80070705, you can restart and then reset printer spooler service, clearing the print queue, updating the printer driver, and run the printer troubleshooter.