When you try to open an MS Word 2007/2010/2013/2016/2019, Office 365 or SharePoint file, you may receive the following error message:
"Word experienced an error trying to open the file. Please try the following suggestions"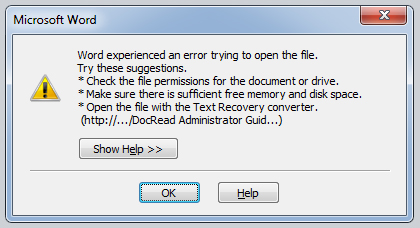 If you are getting above error message, it means you are locked out and you cannot open the file. There are many reasons behind this problem but luckily there are absolute solutions available to fix this problem. Here, in this article, I will tell you the reason and fixing methods of this problem.
Cause and Fixing
Cause 1: Mostly this error occurs when there are missing system files, corrupted registry entries, outdated driver and software and if there is any malware in your PC.
Solution: You must use Advanced System Repair Tool to fix all these areas in one click. By cleaning and boosting PC Speed using System Optimizer tool, most probably you will not face any problem when you will go to open MS Word File.
Cause 2: This problem mostly occurs when the file was altered by the third-party software during the transmission process. When you download the word file over the internet, FTP or mail, most probably you may face the same error.
Solution 1: Download the file again if you have downloaded it from the internet.
Solution 2: Unblock the Word File
1. Right Click on the word file which has the problems and clicks on Property.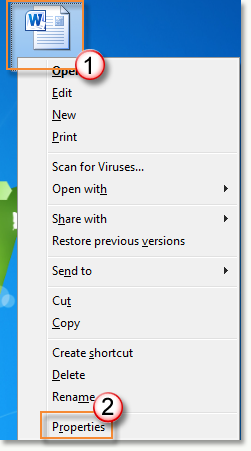 2. Go to General Tab and click on Unblock button.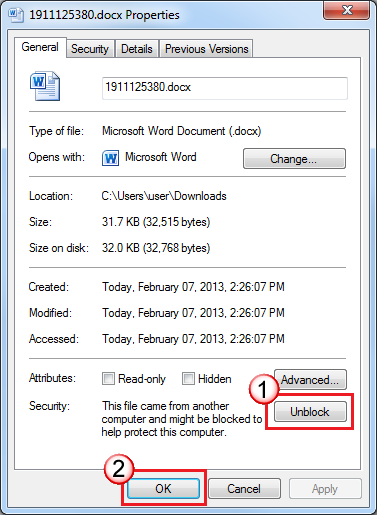 3. Click on Apply and OK.
---
Solution 3: Move Word File to the Trusted Folder
1. Make a new folder and move all the problematic word file into this folder.
2. Open MS Word 2007/2010 or any version and go to File > Option.



3. Click on Trust Center menu in the left sidebar. After that click on Trust Center Settings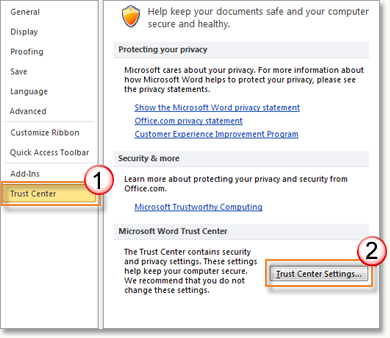 4. Click on Trusted Location in the left sidebar and then click on Add New Location button.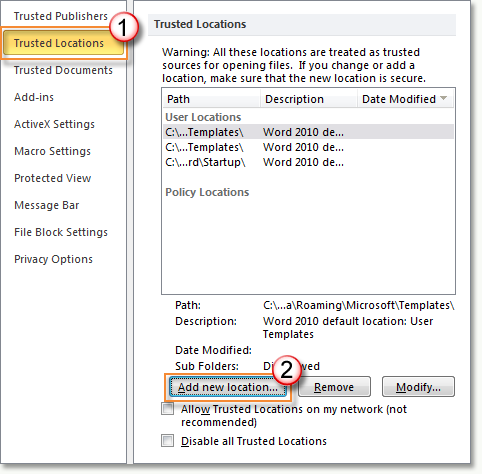 5. Select the folder that contains all the problematic word file and click ok and again ok to save the settings.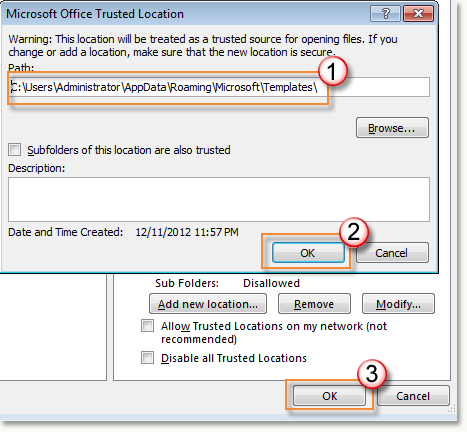 If you have locked out from Microsoft Word file or any other MS Office Document due to forgetting your Password then you can use the following ultimate tool to get back your original MS Word Password.
Download MS Office Password Recovery Tool
Summary
This article explains what is "Word Experienced an error trying to open the File" error and how can you fix it easily. These fixing methods work in Microsoft Office 2003, 2007, 2010, 2013, 2016, 2019, Office 365 and Sharepoint.