The printer error 0x00000771 – operation could not be completed, or printer had been deleted may appear when you try to connect to the shared network printer. Sometimes this error also causes another printer error like 0x00000002.
Error Message
Error 0x00000771
Operation could not be completed
or,
The printer had been deleted
Fixing any printer error is not a tough job and by applying some truthful troubleshooting method, you can fix it by yourself. The issue "operation could not be completed (error 0x00000771)" appears when your computer has started malfunctioning.
Windows 10/11 operating system is more robust than its predecessor still, but it is not 100% bugs-free. Due to several unknown reasons, the windows may stop working properly and you will get several types of zombie error messages.
However, in the case of fixing shared printer error 0x00000771, some files and settings need to be optimized and reconfigured correctly. In this troubleshooting guide, I will let you know the best techniques to resolve network printer error 0x00000771.
Method 1: Fix using Advanced System Repair Tool
An unoptimized windows operating system may cause lots of errors. if some important Windows files (.sys files, .exe files, .ocx files, .inf files, .dll files, etc) are missing, deleted, or get damaged then you may receive the above printer errors.
Apart from it, glitches in the registry files, outdated drivers, outdated windows updates, malware/viruses, etc are the other common reason behind most computer problems.
You must optimize your computer to fix bugs using the Advanced System Repair Tool.
Method 2: Reboot everything
Yup! You heard right. Rebooting is a great hack that fixes most complex digital problems with ease. In terms of printer error 0x00000771 – Printer had been deleted, you need to reboot the following devices for a minute:
✓ Client computer
✓ Host/Server computer
✓ Printer
✓ Modem/Router/Switches/Hubs
After rebooting everything, try again to connect with the network printer.
Method 3: Restart spooler services
A spooler is an essential service for any printer. It is a small application that makes connections between computer and printer. It manages the printing jobs, receives printing requests from the computer, and sent that request to the printer or printer server.
If the spooler service is facing trouble, it may stop working properly and cause some additional printer connection errors like 0x00000709 and 0x0000011B. In this situation, do the following task to restart it again.
Step 1: Open the Service window. Open the Run box by clicking Windows key + R together. Type services.msc and click OK or press Enter to open it.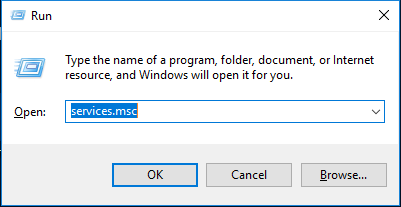 Step 2: Search for Printer Spooler ➜ Right click ➜ Restart.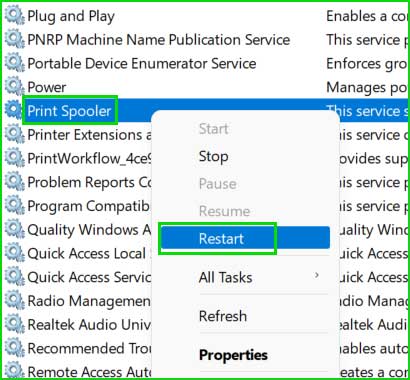 Step 3: It will restart the Printer spooler services.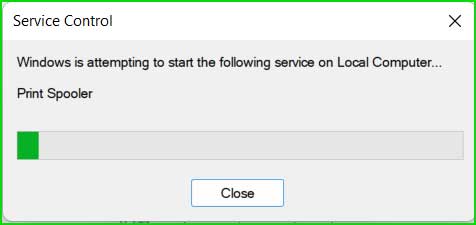 Step 4: Now try to connect to the network/shared printer.
Method 4: Re-install printer driver
Re-installing/updating the printer driver is another cure for the printer error 0x00000771. Download the latest printer driver on your computer. You must download the correct version of the application that matches your printer. Now, follow the following steps.
Step 1: Open Device Manager. Right-click on the start menu and select Device manager.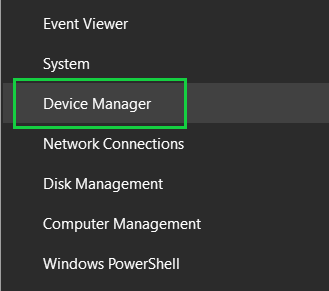 Step 2: Expand the Print queues and do right-click on your printer and select Update driver.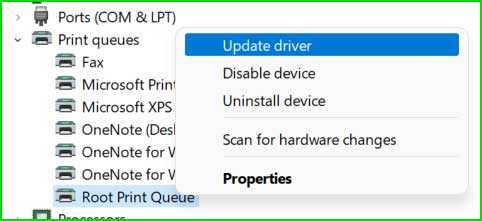 Step 3: Select "Browse my computer for drivers"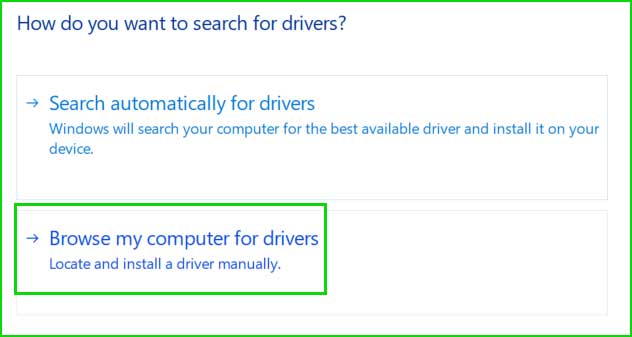 Step 4: Click on the "Let me pick from a list…" option.

Step 5: Click on the "Have disk" option.

Step 6: Browse the downloaded driver and click OK. It will start installing the driver for that printer.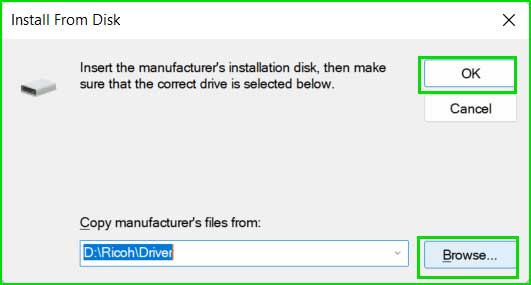 Method 5: Uninstall Recent Windows Updates
If you notice that, the printer was working fine before installing the windows update, you may simply remove those updates and can roll back your system to a good state.
An update is an essential part of any operating system. It fixes bugs, enhances security, and adds new features. However, sometimes due to unknown facts, it becomes evil for some applications. Uninstalling the recent updates might be a good idea to get rid of afterward problems.
Step 1: Open the Control panel. Click on the Start menu and search for the Control Panel and open it.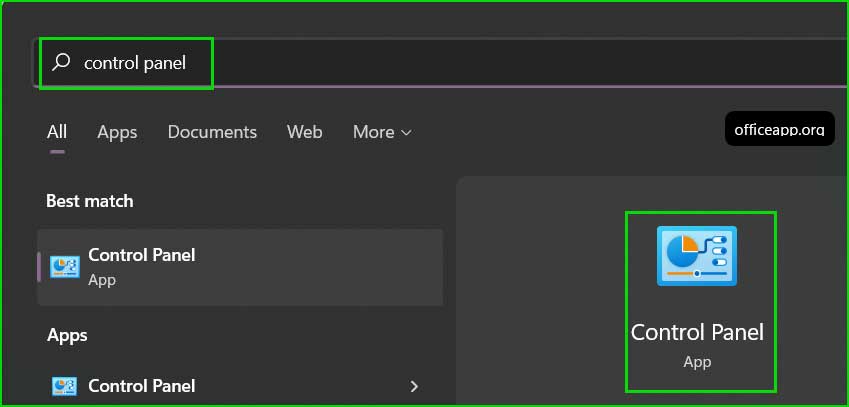 Step 2: Go to the Programs ➜ Uninstall a program.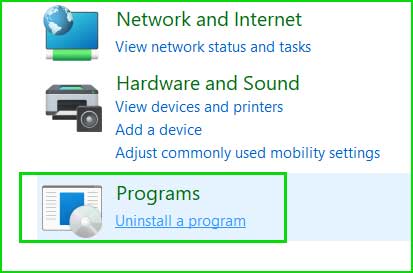 Step 3: Find and click on View installed updates in the left sidebar.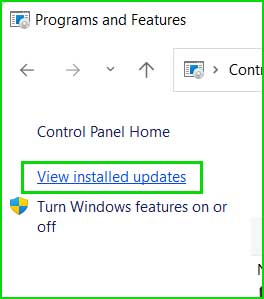 Step 4: Select the recently installed updates based on installed dates and uninstall them.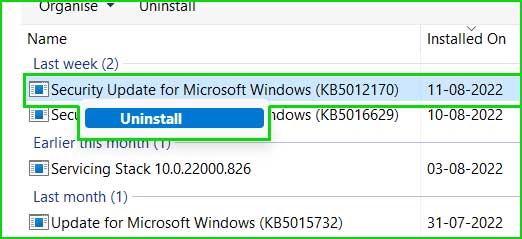 Step 5: Reboot your machine.
Method 6: Run Printer Troubleshooter
You can give a chance to the Printer troubleshooter to fix the printer error Operation could not be completed for you. The troubleshooter is like a first-aid kit, that resets all the basic configurations and enables the printer to get connected again.
Run Printer trouble-shooter Windows 10 & 11
Conclusion
This article has been written to resolve the issue of printer error 0x00000771 – "Operation could not be completed" or "Printer had been deleted". This situation only occurs when you try to connect to the network or shared printer, and then the printer denies to your connection with error code 0x00000771.