Error 0x8007012a occurs when you try to install updates in Windows 10, 11 & 8-based operating systems. This error has the same fixing methods as other updates. There are some tips and tricks, by applying them you can reset windows update components and fix this update installation error.
Mainly this error happens when you try to install intel corporation updates, Surface firmware updates, display driver, etc through the Windows updates service. However, It is not a big job to fix an update error on a Windows-based machine.
How do I fix Update Installation Error 0x8007012a?
If you are also getting this issue, then stay tuned with this article. I will show you the solid and exact way to fix this problem permanently. As I am unsure what is causing this error 0x8007012a on your PC so, I will show you several ways to fix it.
Method 1: Fix using Advanced System Repair Tool
It is one of the best methods to fix update errors automatically. It is really hard to find the exact reason behind this trouble, so it is a good idea to fix it using the automated windows repair tool.
The advanced system repair tool check for the system files integrity and if found corruption, it replaces with a new one. This tool gives you an interface to update all the drivers in a single place.
Method 2: Reset Windows Update Components
This is the best method to fix windows update-related issues. When you reset Windows update components, all the mechanism which is involved in updating windows gets reset automatically. If you have questions that, how do I reset Windows update components, then see the following guidelines.
Step 1: Open elevated command prompt or admin command prompt.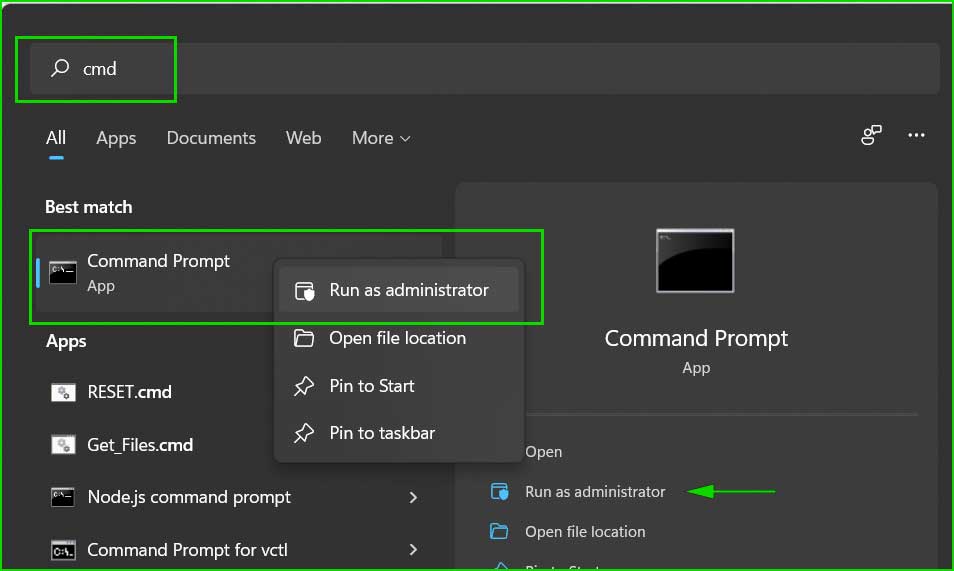 Step 2: Copy, Paste and Execute these 10 commands in a row.
net stop bits
net stop wuauserv
net stop cryptsvc
ren %systemroot%\softwaredistribution softwaredistribution.bak
ren %systemroot%\system32\catroot2 catroot2.bak
net start bits
net start wuauserv
net start cryptsvc
sfc /scannow
Step 3: Try to install updates again.
Method 3: Use System Restore Point
If you have created a restore point earlier, then it is the best time to use it. If you haven't created a restore point earlier, then still don't worry. Windows creates restore points automatically when you install critical updates and software. Go and check for the restore point, and if found apply them.
Step 1: To open System Restore Point settings, click on the Start menu and search for the restore point and open it.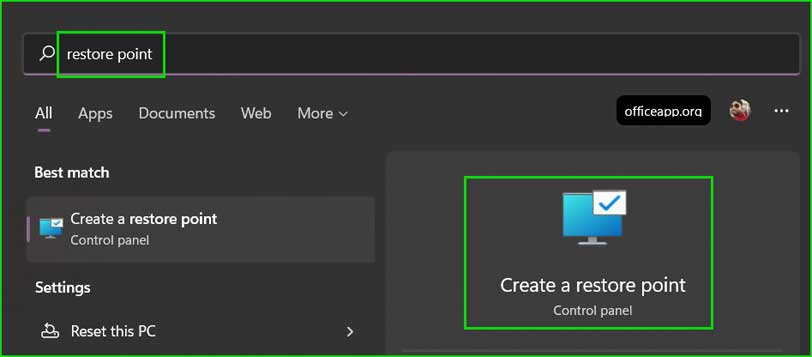 Step 2: Click on System Restore. It will open the System Restore window. Click Next to proceed.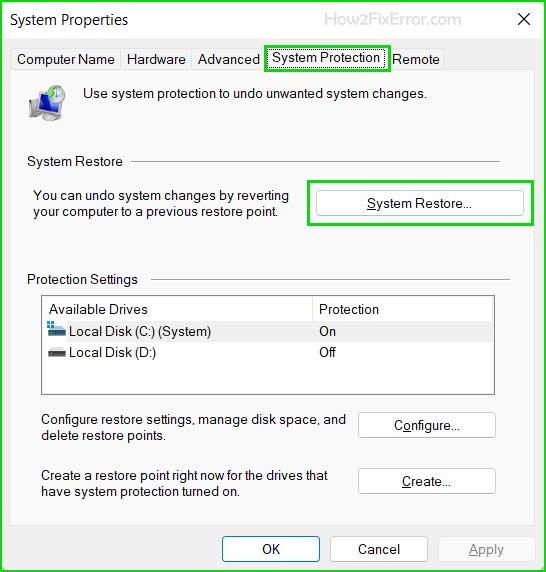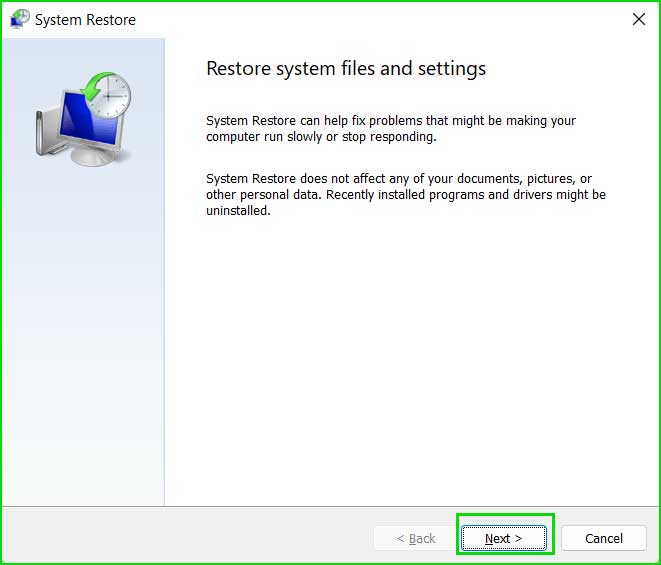 Step 3: Select the restore point from the list and click on Next.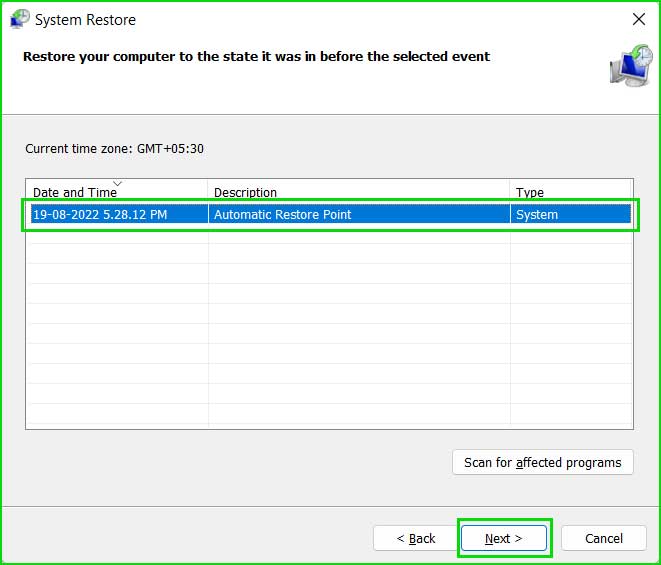 Step 4: Wait until it finishes. Upon reboot, try to install updates again and you won't get the error windows to update installation error 0x8007012a again.
Method 4: Restart BITS
BITS is the essential component of Windows-based operating systems. It is responsible for downloading or uploading files between the device and remote server. If this service gets stopped, then windows will be unable to download and install updates from the Microsoft server.
Restart the BITS and then check for the updates again.
Step 1: Open Service Window. Type services.msc in the Run dialog box (Windows Key + R).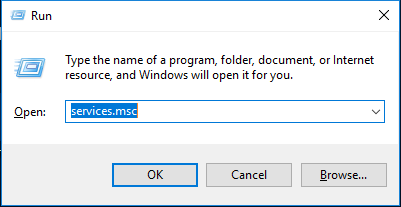 Step 2: Find Background Intelligent Transfer Service and do Right click on it. If it is stopped then Start it. If it is already started, then restart it.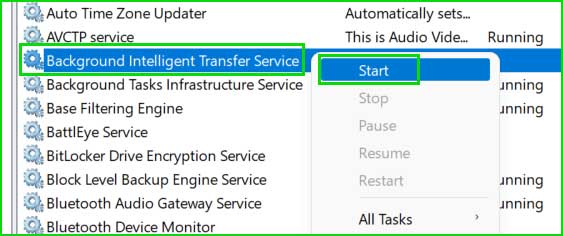 Method 5: Download and Install updates manually
If the Windows update service is unable to download and install updates automatically due to the error 0x8007012a, you have the option to do it manually.
Just go to the Microsoft Catalog website ➜ find your updates (KB files) ➜ Download ➜ Install.
Still confused! See the complete guideline below:
You should also run System File Checker Tool to scan and fix corrupted system files. Run the DISM tool to check the integrity of windows files and lastly run Windows Update Troubleshooter to fix the 0x8007012a error.
Conclusion
If you are having the windows update installation error 0x8007012a, then you need to run several methods step by step to resolve the issues like resetting windows update components, system restore, installing updates manually, starting BITS, etc.