You may get error code 0x800f0984 when installing "Windows 10, Version 21H1" Updates from the Windows Update Settings page. On 10 May 2021, Microsoft has rolled out the new update version 21H1 free for all users. This update improves system security and adds several new features to the operating system.
How to Fix Error Code 0x800f0984 when Installing May 2021 Update?
There are several ways by which you can easily fix this update error. Fixing this update error is not a big task and you can easily remove the above error, and install Windows 10, Version 21H1 updates. Here, I am explaining several tested methods that will surely bring a successful fix for you.
Why Error 0x800f0984?
The most common cause of this error is:
Corrupted System Files
Corrupted Registry Files
Outdated drivers and Softwares
Missing System Files like dll file, exe file, sys file etc.
Installed incompatible software and driver
Malware and Viruses
Etc.
Method 1: Fix using Advanced System Repair Tool
Mostly this update error occurs due to system file corruption, missing dll files, outdated system drivers, malware in your PC, etc. It is recommended to use Advanced System Repair Tool to fix all the bugs of Windows Machine before installing updates.
Method 2: Reset Software Distribution Folder
This is one of the best and trusted methods to fix any update-related issues. If you are getting problems downloading and installing updates from the Update & Security page, you must reset the Software Distribution Folder. Here is the guide on how to Reset the Software Distribution Folder.
Step 1: Open Command Prompt as Administrator.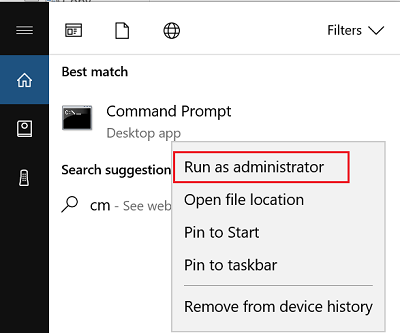 Step 2: Paste the following commands and press Enter.

net stop wuauserv
net stop cryptSvc
net stop bits
net stop msiserver
Ren C:\Windows\SoftwareDistribution SoftwareDistribution.old
Ren C:\Windows\System32\catroot2 Catroot2.old
net start wuauserv
net start cryptSvc
net start bits
net start msiserver

Step 3: Try to download the Windows Update again.
Method 3: Repair System Files using sfc command.
System File Corruption is the big reason behind this error. You must check for corruption and fix them. It is a very simple process, and you can scan and repair system files with a single line of code.
Step 1: Open Command Prompt as Administrator.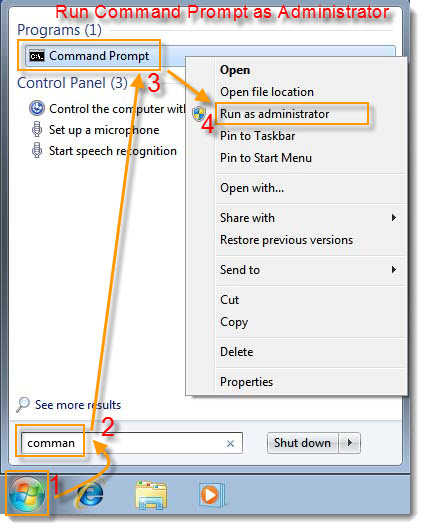 Step 2: Type the following commands and press enter.
sfc /scannow
Step 3: Run the Update again.
Method 4: Run DISM Commands
This commands repair System Image File so, if there are any missing system files like exe files, dll files, etc, it can be repaired easily. This command is very useful and fixes various hidden system problems. You can use this command as follows:
Step 1: Open Command Prompt as Administrator.
Step 2: Run the following commands one by one and press Enter.

DISM /Online /Cleanup-Image /CheckHealth
DISM /Online /Cleanup-Image /ScanHealth
DISM /Online /Cleanup-Image /RestoreHealth

Step 3: Run the update again.
Method 5: Use Windows 10 Update Assistant tool.
This is a tiny tool developed by Microsoft itself, to help those users who are getting problems in updating windows. Just download, install, and run this tool and forgot every trouble. This tool will automatically install the latest version of updates for you.
Step 1: Go to the official link for downloading Windows Update Assistants.
https://www.microsoft.com/en-us/software-download/windows10
Step 2: Click on the Update Now button. This will download Windows Update Assistants tools.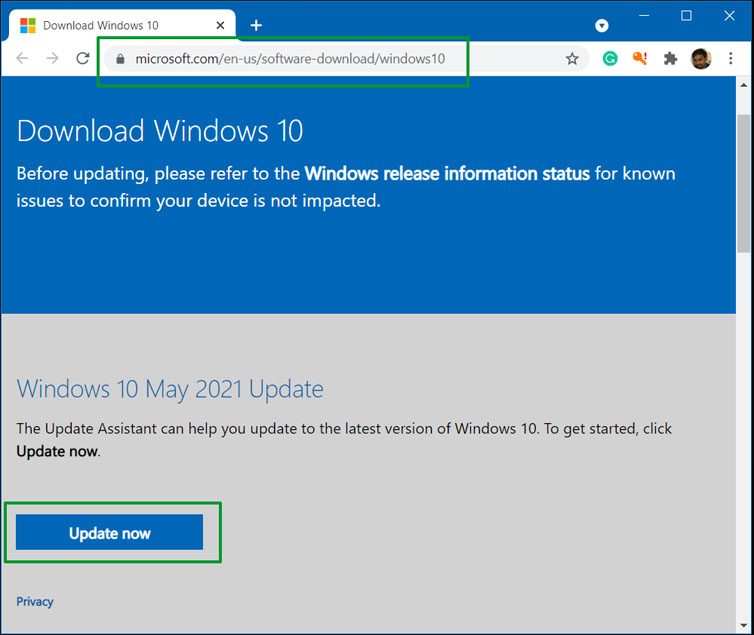 Step 3: Double click on the Downloaded tool to open. If it will ask you for Admin Permission, click yes to give permission. It will launch Windows 10 Update Assistant Wizard.
Step 4: Click on the Update Now button. It will check CPU, Memory, and Disk Space before starting Update. Click on the Next button.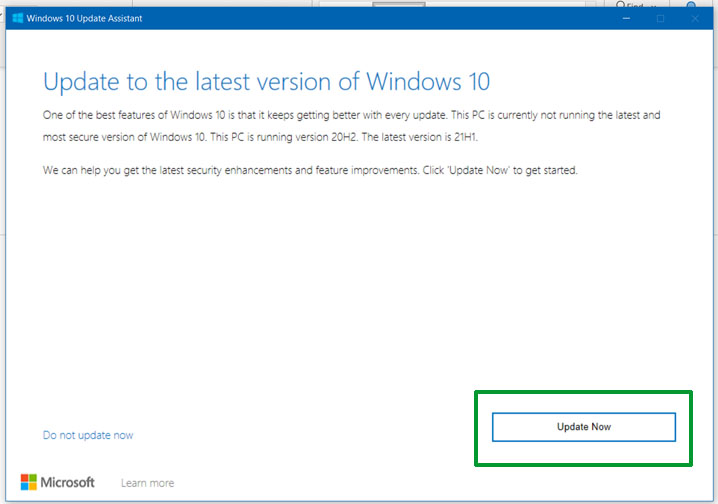 Step 5: It will start Updating your Windows without any problem or error code 0x800f0984.
Method 6: Use Clean Boot Mode to Download Windows 10 Version 21H1 updates.
If there is an incompatible version of software and drivers are installed on your PC, then you may get trouble installing Windows Updates as well as several other errors. Open Windows 10 machine in clean boot mode and then download updates.
https://www.how2fixerror.com/clean-boot-startup-windows-7-8-10-step-step/
Method 7: Run Windows Update Troubleshooter
This tool is inbuilt in Windows 10 that scans and fixes errors, related to Windows Updates. You must use Windows Update Troubleshooter to diagnose and repair Update Error.
Step 1: Go to Start menu > Settings > Update & Security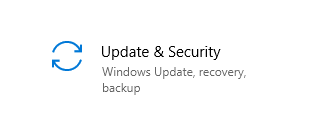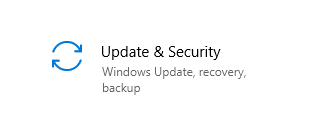 Step 2: Select Troubleshoot > Additional Troubleshooter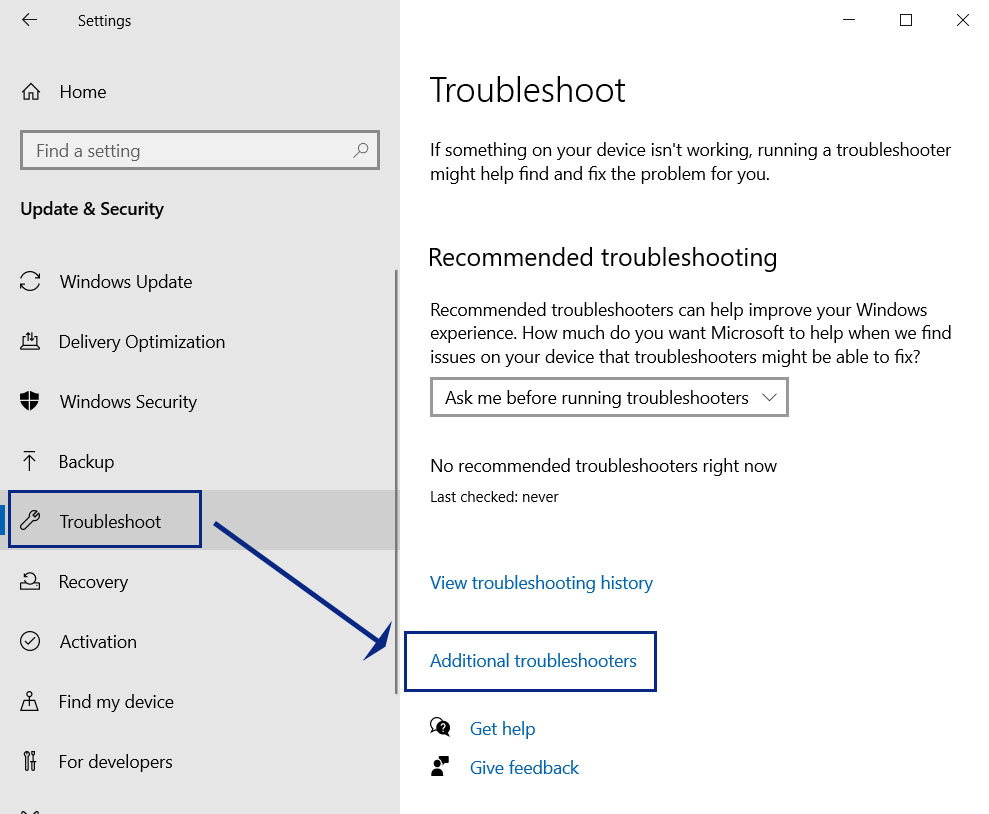 Step 3: Select Windows Update and Run the Troubleshooter.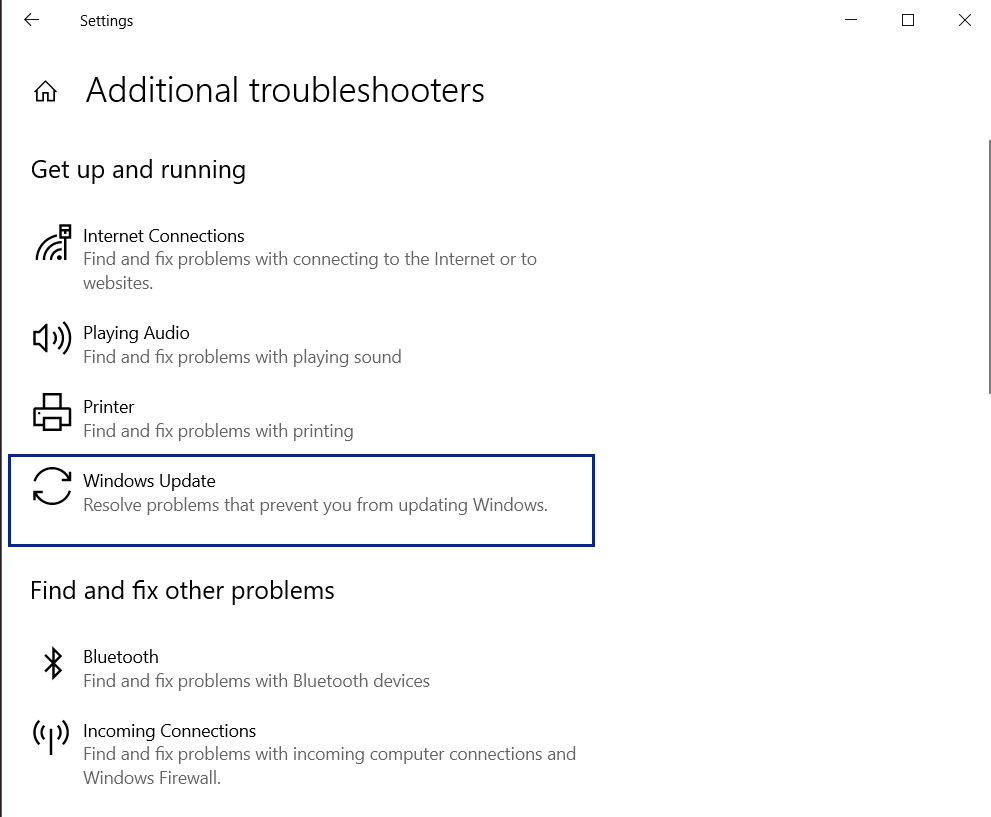 Summary
In this article, I have explained 7 Methods to Fix Windows 10, Version 21H1 Update Error 0x800F0984 which will surely help you to remove this update error.