When installing features updates in Windows 10, you may get error code 0x80D02002. This is one of the common update errors and can be fixed via the same methods as other updates have. If your update gets fails every time with the above error code, then you must follow the instructions given below.
Method 1: Fix using Advanced System Repair Tool
This error may appear due to the various system problems like missing windows files like sys file, inf file, ocx file etc. apart from it outdated system drivers and incompatible software may also cause the same update error. It is recommended that use Advanced System Repair Tool to fixes bugs and optimize the PC for better performance.
Method 2: Uninstall Third-Party Security Program
The most common reason for this update error 0x80D02002 is third-party antivirus and security programs. These security programs are configured to protect the system strictly thus it can block the downloading updates via Windows Update Page. You must Uninstall or disable the security program and after that update your Windows OS. Don't forget to re-install those security programs again.
Method 3: Disable VPN
If your internet is running behind the VPN, you must disable VPN before updating Windows 10. VPN redirects internet traffic from other countries and IP, so your PC gets inaccessible for Windows Update.
Method 4: Run Windows Update Troubleshooter.
Windows Update Troubleshooter is a tiny but great tool to fix any kind of Windows Update-related issue. It is freely available in your OS, and you just need to know how to use it.
Step 1: Go to Start menu > Settings > Update & Security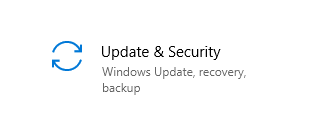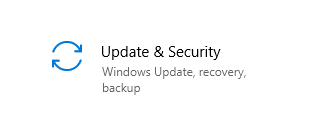 Step 2: Select Troubleshoot > Additional Troubleshooter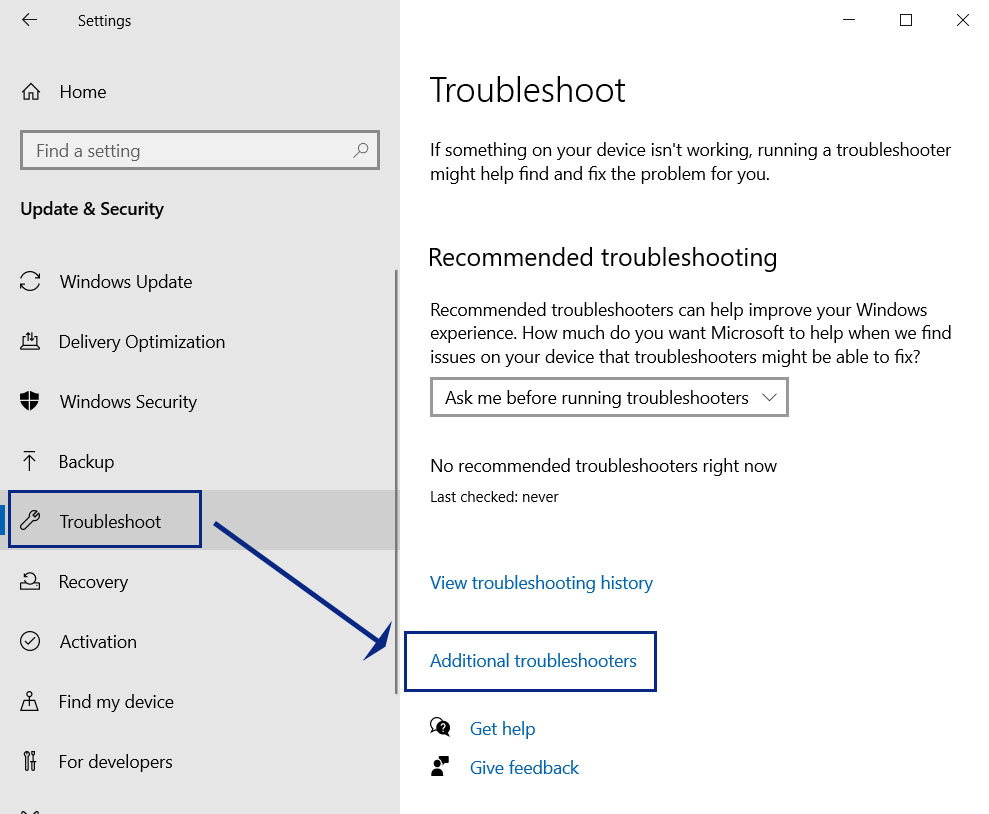 Step 3: Select Windows Update and Run the Troubleshooter.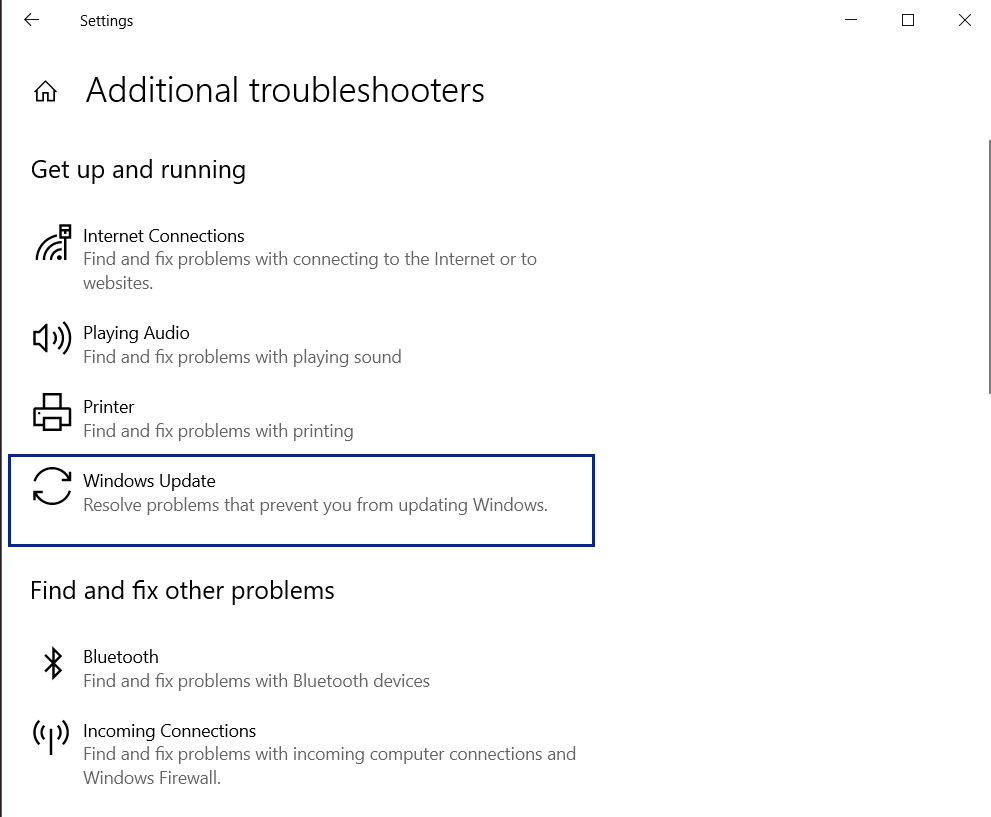 Method 5: Reset Windows Update Components.
This is the most popular and successful way to fix any Windows Update-related problems. You can either reset Windows Update Components manually or automatically. To automatically reset windows update components, go to the following article.
Automatic Reset Windows Updates Components – WUReset Tool
Manually reset update components
Step 1: Open elevated command prompt.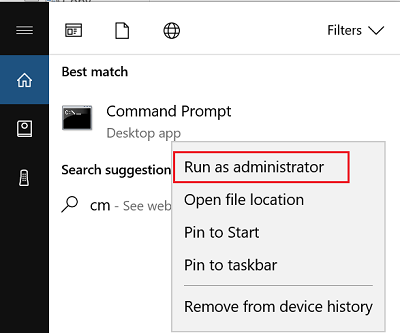 Step 2: Run the following command and hit enter.
net stop wuauserv
net stop cryptSvc
net stop bits
net stop msiserver
ren C:\Windows\SoftwareDistribution SoftwareDistribution.old
ren C:\Windows\System32\catroot2 catroot2.old
net start wuauserv
net start cryptSvc
net start bits
net start msiserver
Step 3: Now try to download and install updates again.
Method 6: Correct Regional and Language Settings
If you have incorrect regional and language settings, then you will surely get the update-related issue. Just check for the regional and language settings below and correct them if found misconfigured.
Step 1: Go to Settings > Time & Language. Select Region in the left side bar.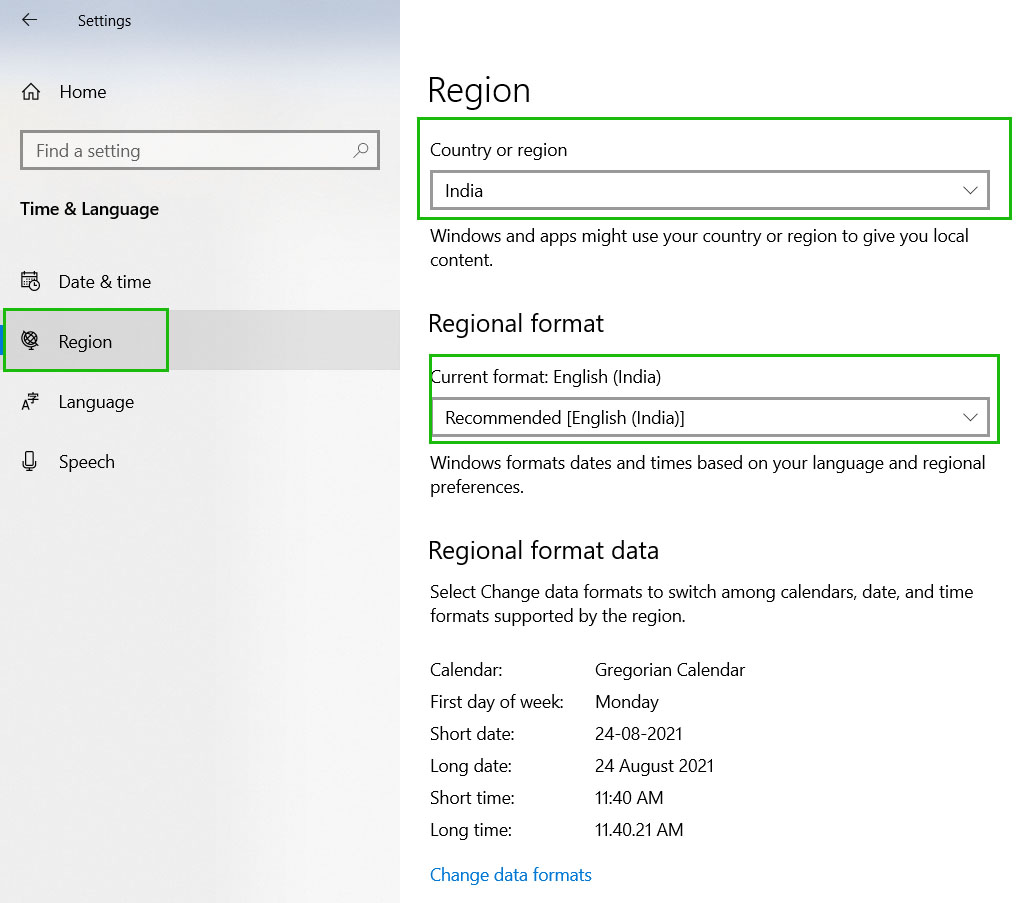 Step 2: Your country and language must be selected correctly.
Method 7: Fix corrupted system files.
Windows has provided a dedicated tool to scan and fix corrupted windows files. You can use the System File Checker tool as follows:
Step 1: Open the Administrative command prompt.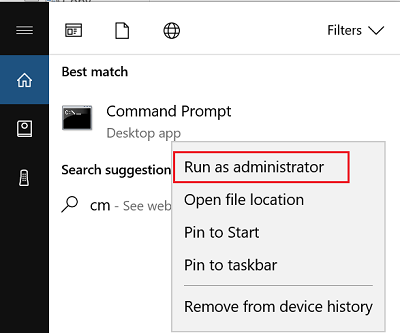 Step 2: Type the following command and hit enter.
sfc /scannow
Step 3: Wait, until it finishes. After that try to download the update again.
Summary
The Windows 10 Update Error Code 0x80D02002 can be fixed using the disabling or uninstalling third-party security software. Resetting Windows Update Components is also another method to fix this error easily.