The error code 0xc000014c is a type of BSOD error, which stops Windows OS from loading properly and appears when starting Windows OS. It appears on a blue screen with some error message which generally tells you that there is something wrong with your computer and that you need to fix it before starting Windows OS.
Error Message:
Your PC needs to be repaired.
The Boot Configuration Data file is missing some required information.
File:\EFI\Microsoft\Boot\BCD
Error Code: 0xc000014c
If you are also getting the error code 0xc000014c, then apply the fixing methods given in this article. It will help you to repair this error and turn on your PC.
How to Fix BSOD error 0xc000014c?
There are some methods that can be used to repair this error. Apply the methods carefully to fix this problem.
Method 1: Fix using the Outbyte PC Repair Tool
Missing system files like dll, exe, sys, etc, outdated drivers, problematic windows updates, viruses or malware, corrupted registry files, bad sectors in hard drives, corrupted file systems, etc are the most common reason behind the error code 0xc000014c. The Outbyte PC Repair Tool resolve these issues easily and fix and optimize windows computer.
Method 2: Analyse faulty hardware
Faulty hardware is the big reason behind this error. It is possible that RAM, HDD, or SSD is malfunctioning and causing the error code 0xc000014c.
To fix the hardware issue, you can perform the following steps.
1. Turn off your computer and disconnect the electric socket.
2. Open the Computer/Laptop Case.
3. Remove the RAM, HDD, and SSD carefully.
4. Clean the dust.
5. Clean the connecting copper port of RAM and SSD.
6. Re-Insert it into the motherboard.
7. Turn on the computer.
8. See if the error is resolved.
Method 3: Restore the Corrupted BCD (Boot Configuration Data) file.
The most suitable way to fix this error code is, to repair/restore the Boot Configuration Data.
Boot configuration data is like a database that stores information on boot-related settings. If the Boot Configuration Data (BCD) gets corrupted, damaged, or inaccessible, the windows can't read the boot settings and display the message Bootmgr is missing.
There is a way to rebuild or restore Boot configuration data. Just follow the steps mentioned below and restore BCD.
Step 1: Boot your PC using the Windows Installation media. It will open Windows Installation Wizard. Click Next.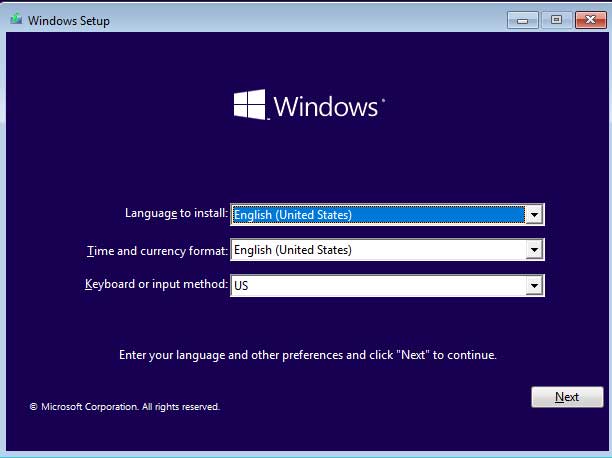 Step 2: Select Repair your computer.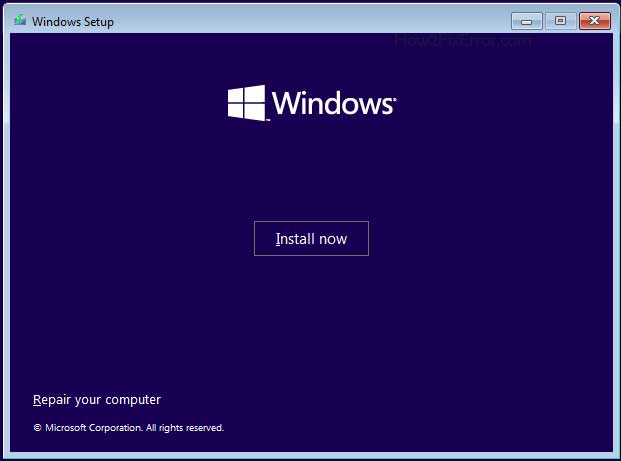 Step 3: It will open the Advanced Startup Option or Windows Recovery Environment. Click on the Troubleshoot.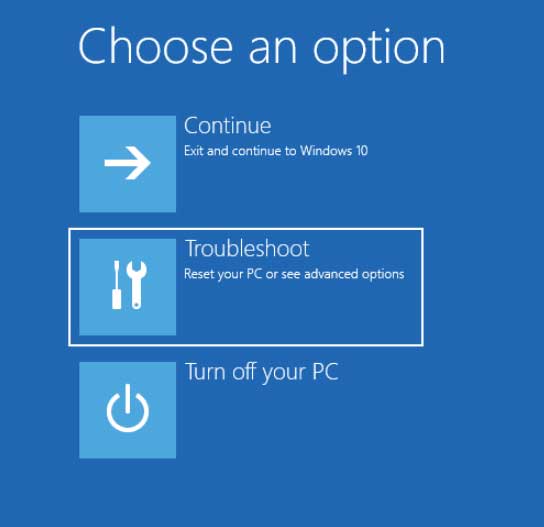 Step 4: Select Command Prompt.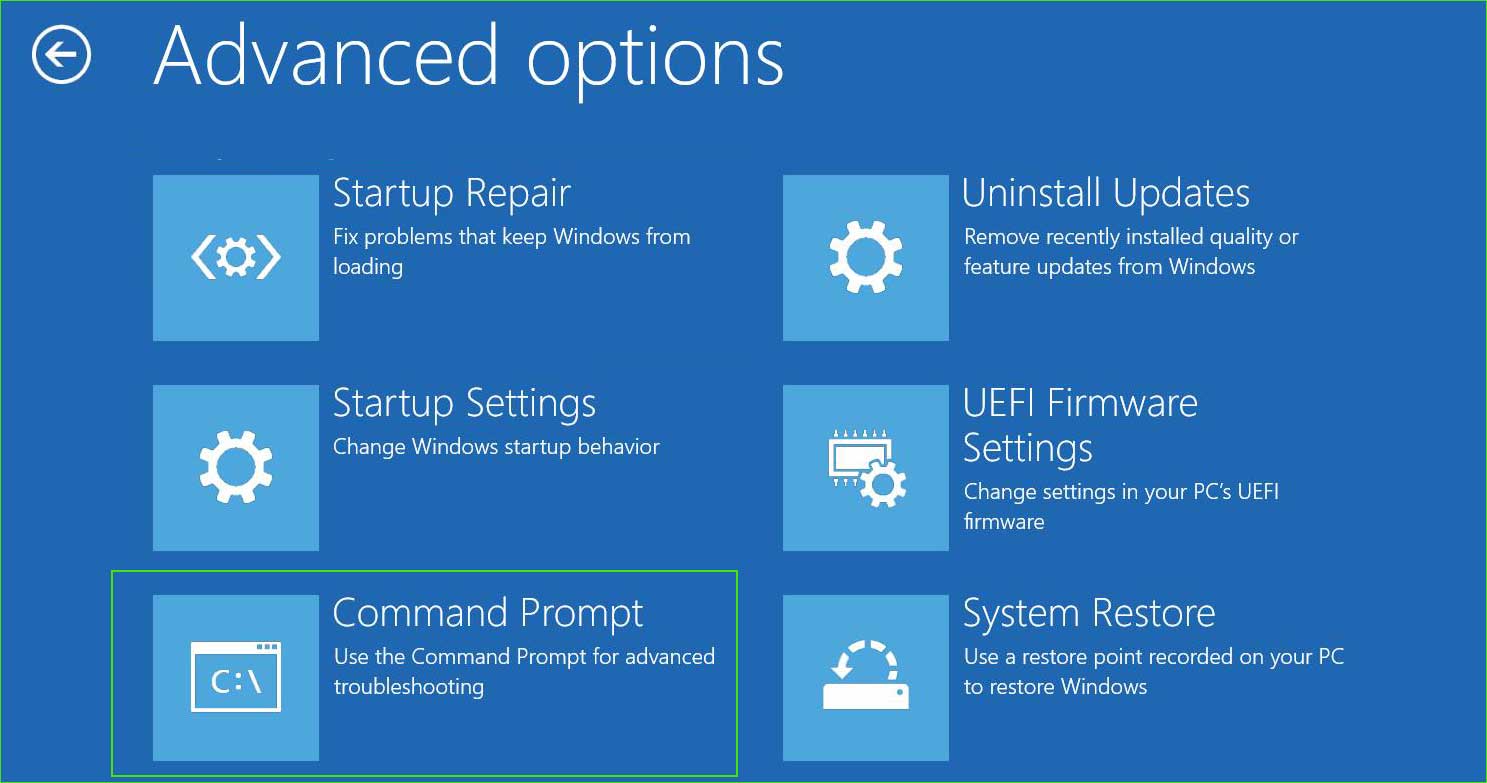 Step 5: Type the following command and press Enter to execute it.
bootrec /FixMbr
bootrec /FixBoot
bootrec /ScanOs
bootrec /rebuildbcd
Step 6: Now restart your computer, and you will not see the boot time error message Bootmgr is missing.
Method 4: Run SFC.exe, DISM, and CHKDSK commands.
Step 1: Open Command Prompt as Administrator.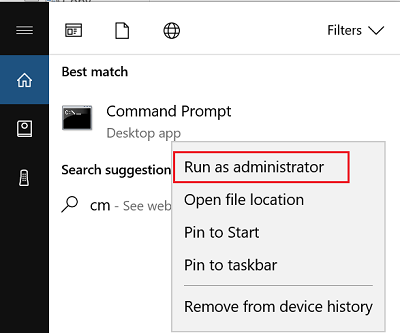 Step 2: Now run the following commands one by one.
i. System File Checker tool
sfc /scannow
ii. Run Dism command
Dism /Online /Cleanup-Image /CheckHealth
Dism /Online /Cleanup-Image /ScanHealth
Dism /Online /Cleanup-Image /RestoreHealth
iii. Run Disk checking utility.
chkdsk /f c:
Method 5: Perform Startup Repair
This is a kind of startup problem so you can fix it by doing startup repair. Startup repair is an advanced and automated mechanism that removes startup bugs and lets you log in to your Windows account. You can perform Startup repair as follows: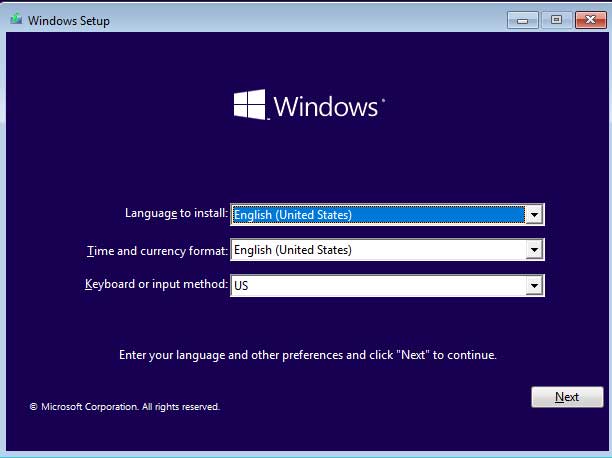 Step 2: Select Repair your computer.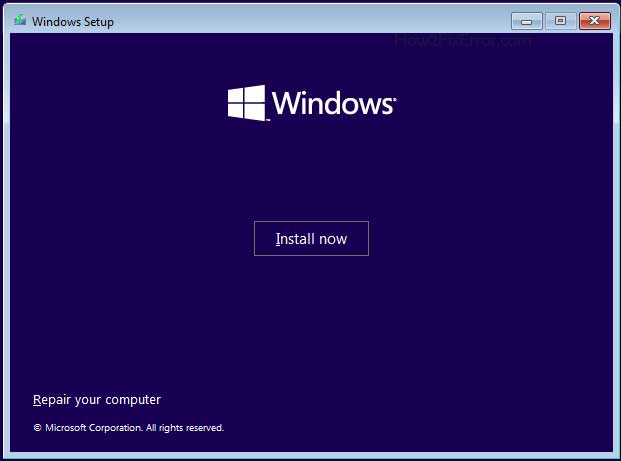 Step 4: Go to Troubleshoot.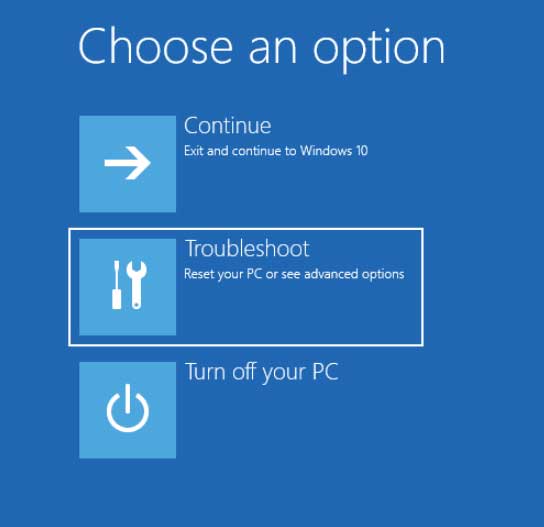 Step 5: Choose Advanced options.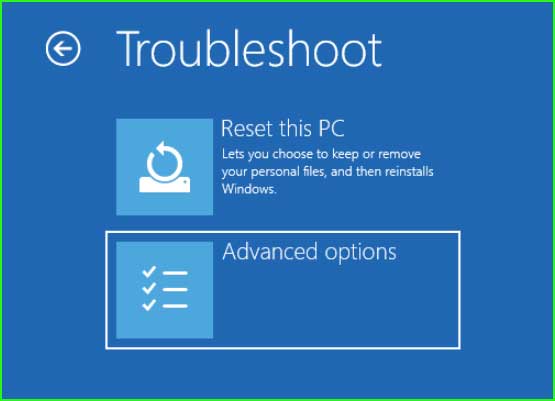 Step 6: Select Startup Repair.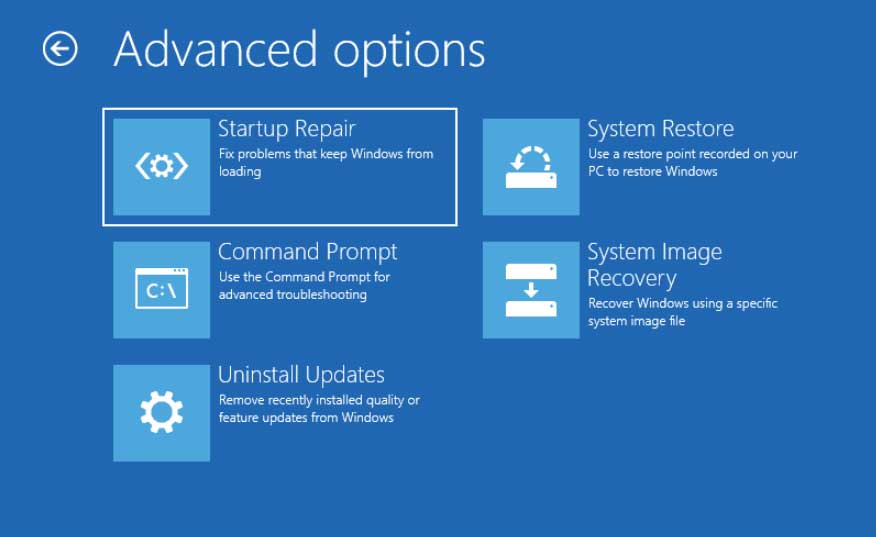 Step 7: Select OS.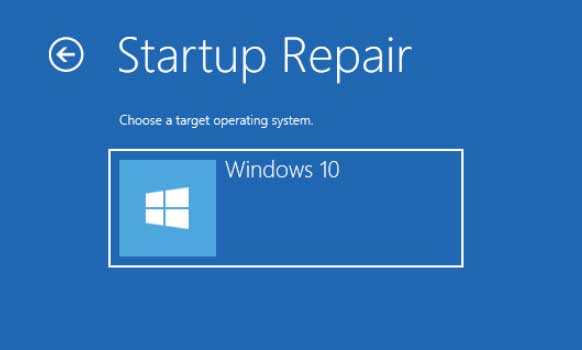 Step 8: It will start Diagnosing your PC. Please wait until the process is finished.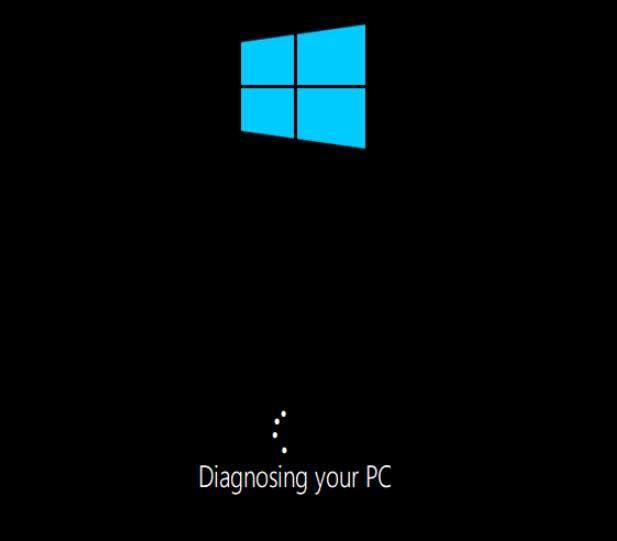 Method 6: Perform System Restore
It is the best idea to Restore your PC if you are facing trouble at startup. It reverts all the changes to the previously known good configuration health point and enables you to boot your PC successfully.
Here is how to Restore your PC.
Step 1: Open the Advanced Startup menu. To open the Advanced Startup menu, apply the following steps.
Turn off your PC and then Turn On your PC.
When you see the manufacturer's logo, press the Power button to turn off the PC again.
Repeat this process 3 times.
You will see the Advanced Startup menu.
Step 2: It will open the Advanced startup menu. Go to the Troubleshoot ➜ Advanced options ➜ System Restore.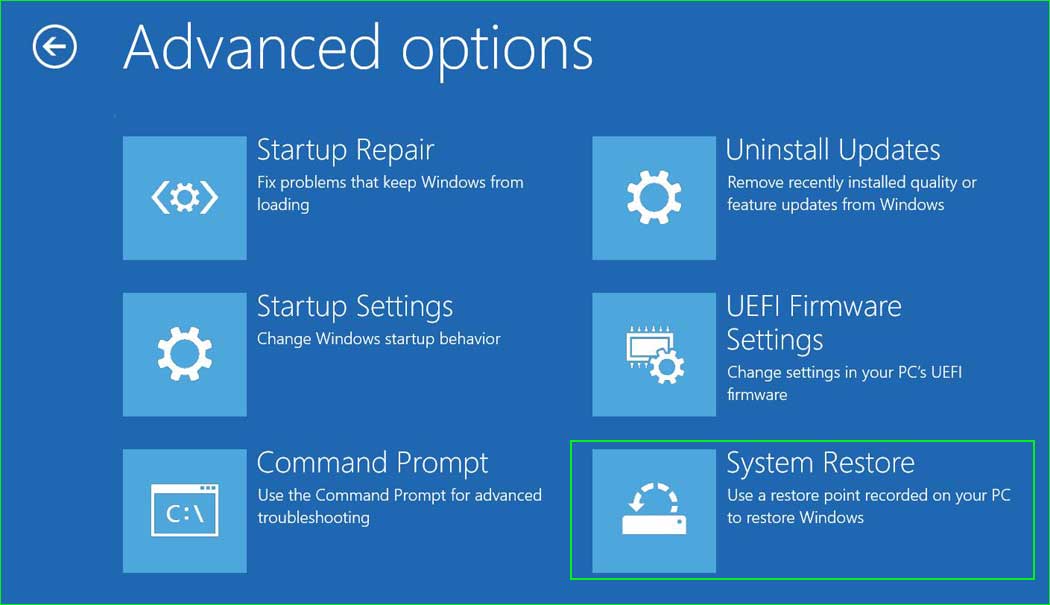 Step 3: Click Next and then Select Date.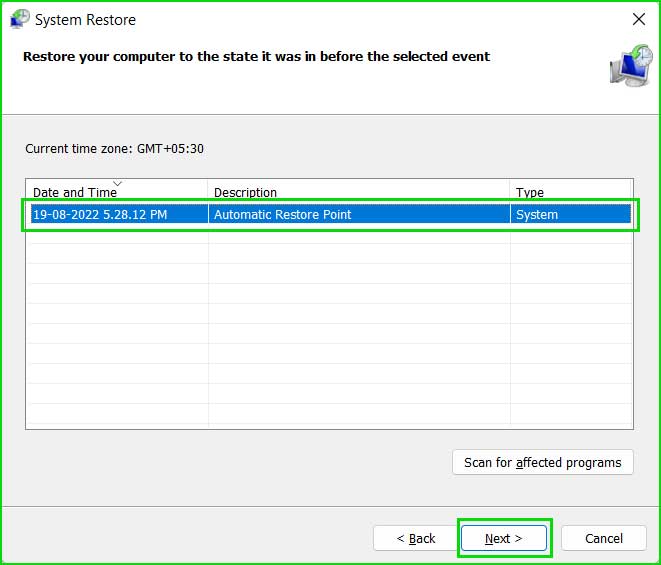 Step 4: Click on Finish to start Restoring process.
Method 7: Perform clean Windows Installation.
If all the above solutions don't work for you, then try reinstalling the fresh version of Windows OS. However, it is a time-consuming and lengthy process, but it will fix all the problems from your computer.
Summary
Most of the time, restoring the Boot Configuration Data (BCD) fixes the BSOD error code 0xc000014c but in some cases, you need to do perform startup repair and system restore to fix this error.