If have failed to fix Windows 10/8/7 Update Fails Problem and looking for a single but genuine solution, then WuReset.zip might be the best solution for you. This tool is released by Microsoft and it is completely free. This tool combines too many fixes and optimizes your PC at maximum level. Whatever your PC has Corrupted Registry Problems or Missing DLLs files issues, it takes care of all the errors.
Here, in this article, I will explain what does WuReset.zip do and how to use it. But before using this tool you need to download it from Microsoft Website. Go to the following page in order to download this tool.
https://gallery.technet.microsoft.com/scriptcenter/Reset-Windows-Update-Tool-402a3eef
It is a directly executable tool and you don't need to install it. When you launch this tool you will see following warnings:
The methods inside this tool modify files and registry settings.
While you are tested and tend to work, we not take responsibility for the use of this tool.

This tool is provided without warranty. Any damage caused is your own responsibility.
It means, if anything goes wrong then Microsoft won't take responsibility. So in order to avoid any critical situation, you need to create System Restore Point First.
Here, is the detailed guide to create System Restore Point.
How to Use WuReset.zip tool to Fix Windows Update Problems
Step 1: Download this tool and extract it. Then select your OS Architecture (32 bit or 64 bit) and right click on them. Select Run as Administrator.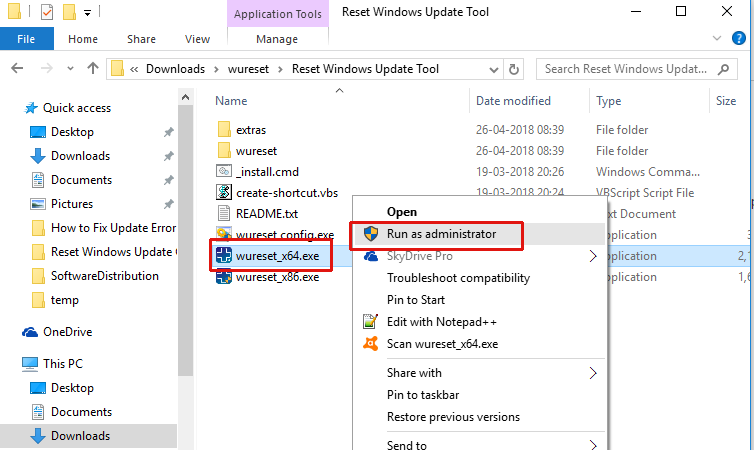 Step 2: You will be asked for choose language. Enter 0 for English and press Enter.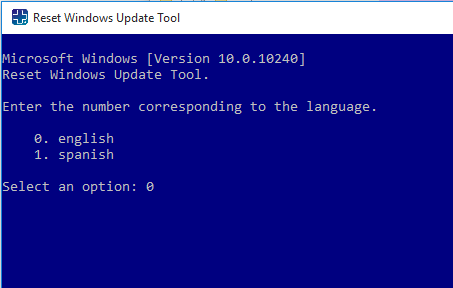 Step 3: In the next screen you will see the warning that if anything goes wrong then it is your responsibility. Don't worry. Enter Y and Press Enter.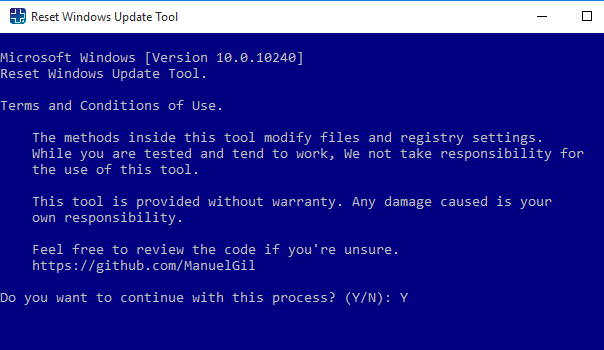 Step 4: Here, you will see the list of Job that this tool can perform on your PC.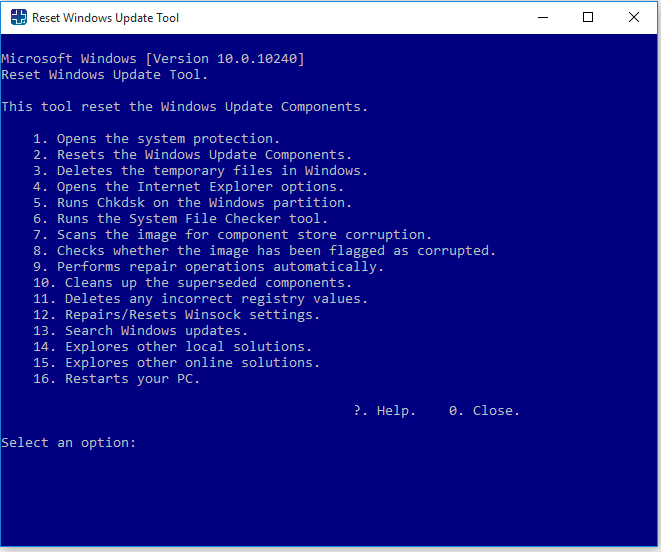 1. Opens the system protection – It Opens the System Properties Windows that allows you create System Restore Point or System Restore to undo unwanted system changes.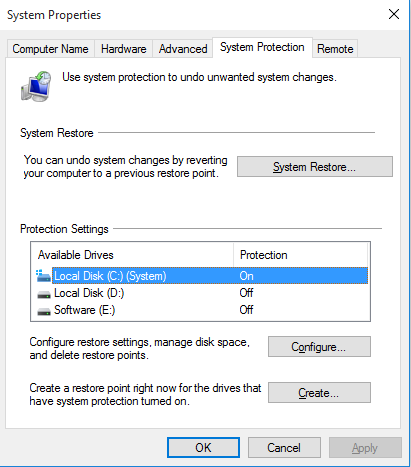 2. Resets the Windows Update Components – It Resets the Windows Update Components. It is a very useful option if you are getting problems in Windows Update. If windows updates fail or ends with an error, then you must Reset the Windows Update Components.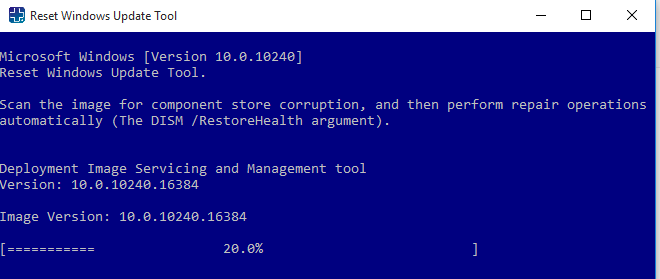 3. Deletes the temporary files in Windows – It deletes all the temporary files and junk files from the PC. No side effect of using this tool.
4. Opens the Internet Explorer options – It opens Internet Explorer settings
5. Runs chkdsk on the Windows partition – chkdsk is the short form of Check Disk Utility. It checks disk space for file system integrity and fixes logical file system errors.
6. Runs the System File Checker tool – It is also known as SFC.exe. This tool scans your system files and to repair missing or corrupted system files.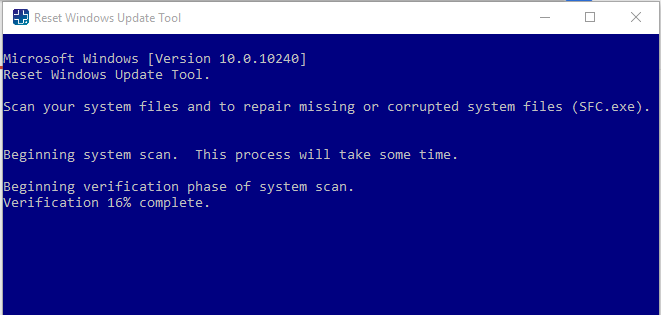 7. Scans the image for component store corruption – It fixes the corruption in component store. If the component store has some corrupted or damaged files then it is nearly impossible to run Windows Update without errors. This option starts Deployment Image Servicing and Management Tool (DISM.exe).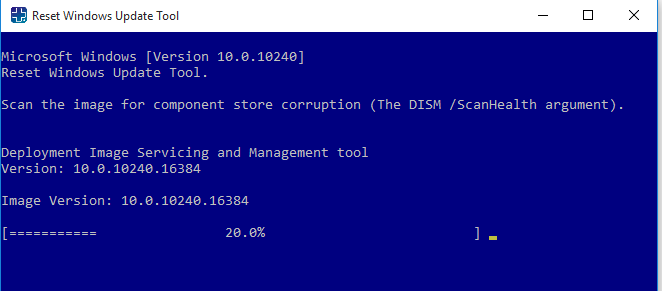 8. Checks whether the image has been flagged as corrupted – It checks that whether downloaded update file is corrupted or not.
9. Performs repair operations automatically – It runs DISM /ResotreHealth command to repair problems.
10. Cleans up the superseded components – It cleans up windows component store.
11. Deletes any incorrect registry values – It deletes incorrect, incomplete, missing or corrupted registry entries.


12. Repairs/Resets Winsock settings – Winsock is a short form of Windows Socket. It is very helpful to reset Winsock when you have problematic internet connection or Update goes fail because of inconsistent Internet connection.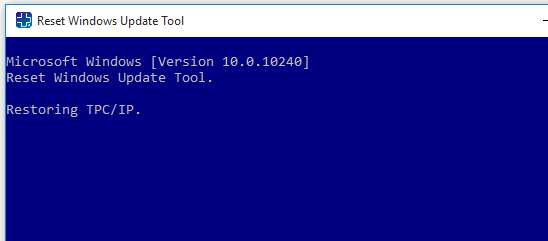 13. Search Windows updates – It searches for latest windows updates.
14. Explores other local solutions – It opens troubleshooting windows to fix other local problems.
15. Explores other online solutions – It connects you to Microsoft Support website to finds the solution of your problems.
16. Restarts your PC – It restart your PC.
In this article, I have explained the entire WuReset.zip option with a screenshot. This tiny tool is very helpful and can be used by the person who has no deep technical knowledge. However, if it fails then you can use other alternative Advanced System Repair Tool.

3 Steps to Fix this Error