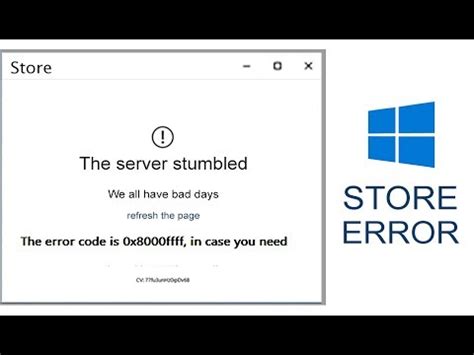 Windows 10 Store is a great market place for the windows 10 user. It lists thousands of free apps as well as paid apps. Sometimes, when searching for apps or downloading or installing an app from Windows 10 Store, you might face Windows 10 Store Code Error 0x8000ffff. Once this error occurs, you will not be able to install any apps from Microsoft Store. In this article, I will tell you 7 guaranteed ways to fix windows 10 store error code 0x8000ffff.
Error Message:
The Server Stumbled. We all have bad days. Refresh the page.
The error code is 0x8000ffff, in case you need.
How to Fix Windows 10 Store Error Code 0x8000ffff
Method 1: Fix using Advanced System Repair Tool
System Files like dll file, exe file, sys file, inf file, ocx files etc might be deleted, damaged or corrupted. In this situation, you need Advanced System Repair Tool to fix this problem. This tool easily scans the whole PC and repair windows 10 store error code 0x8000ffff just in one click.

Download and Install Advanced System Repair Tool and scan your PC. It has the large database with 25 million of files. It will find all the damaged or deleted system files and reinstall them with the fresh one. After, optimizing with Advanced System Repair Tool, try to launch windows store again.
Method 2: Reset Windows Store Cache
Mostly, this problem occurs due to corrupted or damaged store file or settings. Resetting Windows Store Cache might fix this error permanently. Here, is the steps to resetting windows store cache.
Step 1: Open Run Windows by pressing Windows Key + R. Type wsreset.exe and press Enter.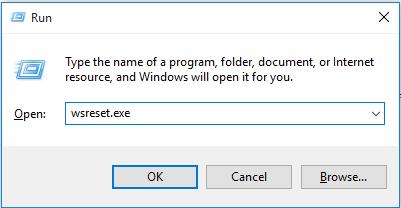 Step 2: It will Reset Windows Store Cache and then Launch Windows Store.
Method 3: Disable Proxy Server
If you are connected to LAN then disabling proxy server might fix error code 0x8000ffff.
1. Open Run Windows by pressing Windows Key + R. Type inetcpl.cpl and press OK. It will Open Internet Properties Windows.
2. Go to Connections Tab and then click LAN settings.
3. Here, uncheck "Use proxy server for your LAN" box.
4. Click ok > apply > ok.
Method 4: Run Windows Store Troubleshooter
This is the awesome ways to Fix Windows Store Error Code 0x8000ffff.
Steps 1: Click on Start Menu and Search for troubleshoot. Click on Troubleshooting from the search result.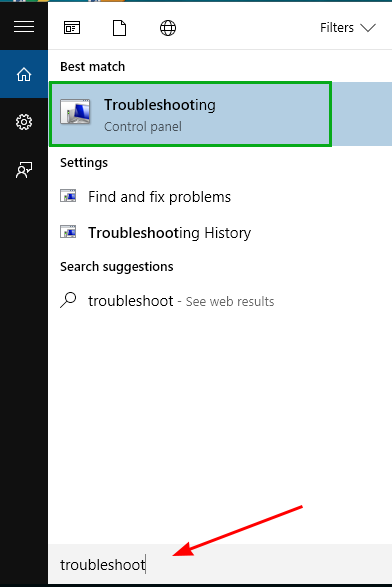 Step 2: In the left panel, click on View All link.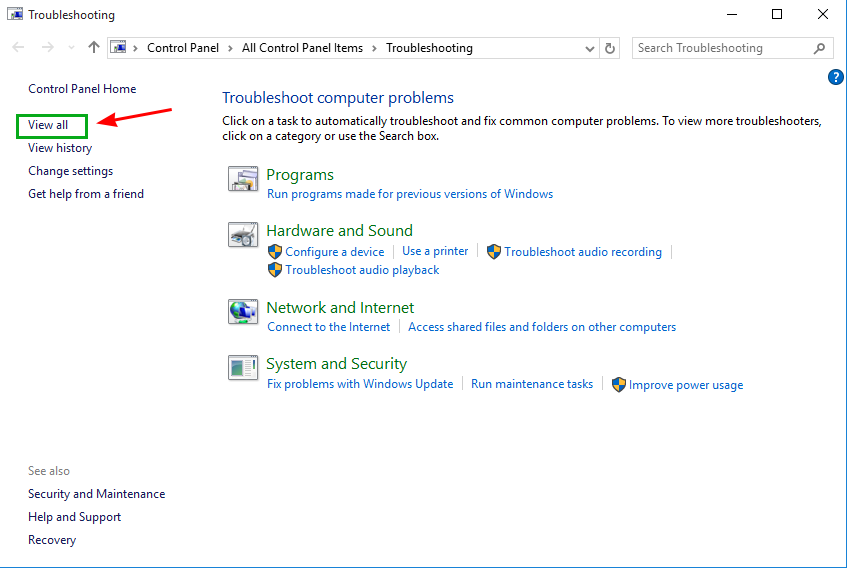 Step 3: In the list, click on Windows Store Apps. It will Start Windows Store Apps Troubleshooting window.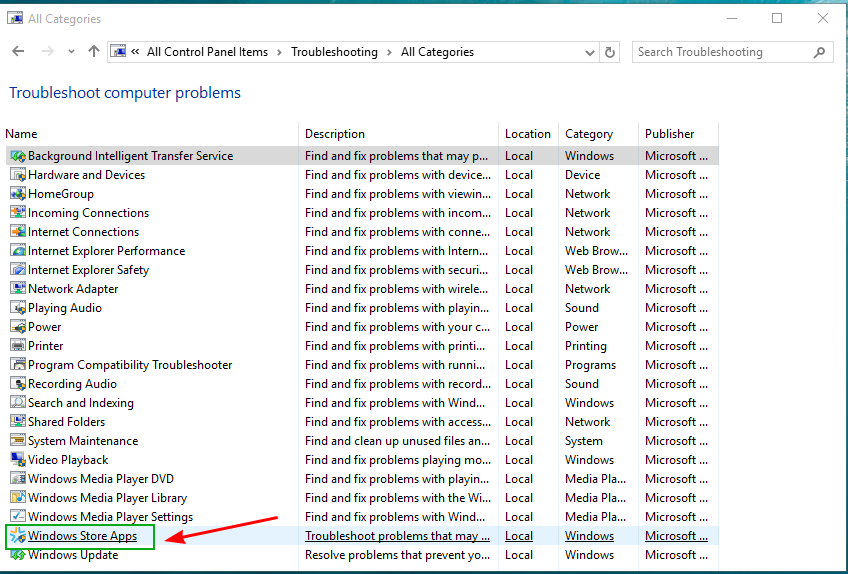 Step 4: Click Next. It will start detecting problem and fix them.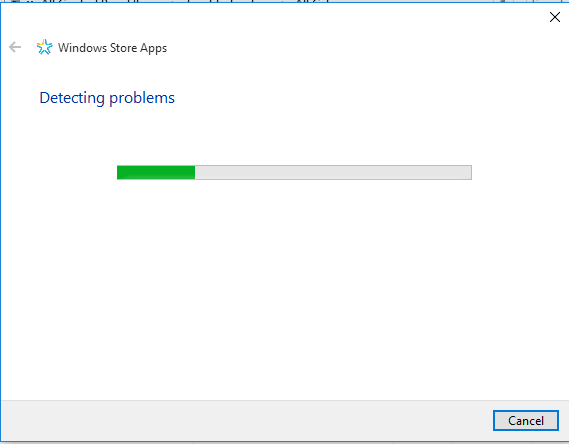 Method 5: Disable Third-Party Antivirus and Firewall Temporarily
If you are using third-party antivirus program instead of windows defender then disable antivirus and firewall temporarily.
Method 6: Fix Windows File Corruption
There is a huge chance of missing or corrupted system files that is causing this problem. Run system file checker tool to fix this issue.
1. Open Command Prompt as Administrator.
2. Run following command in command prompt and press Enter.
sfc /scannow
3. After finishing the process try to install apps from windows store and hopefully you will not get Windows Store Error Code 0x8000ffff.
If System File Checker tool doesn't work for you then try Advanced System Repair Tool to fix system file corruption problems.
Method 7: Run DISM Command to Fix Issues.
Most of the time this command fixes maximum issues of windows 10. However, it takes a little bit of time to complete the process, so you need to keep patience while using this command. Here, is a great article on How to Use DISM Command Step by Step Guide.
Summary
This article covers information about how to fix windows store error code 0x8000ffff in windows 10. I have explained 7 methods to fix this problem, however, if you got any new solution to fix it, please share your knowledge in the comment box.