You might receive the Windows 11 Upgrade Error, or Windows 10/11 Update Error 0x8024000B when you try to Update Windows 10 or Upgrading to Windows 11. In this article, I will help you in fixing this error.
Error Message:
Why error 0x8024000B and how to fix it?
Method 1: Fix using Advanced System Repair Tool
Most of the time, this error appears due to the corrupted file system, missing system files, outdated driver software, or corruption in the software distribution folder. You can simply fix all these problems by using the Advanced System Repair Tool
Method 2: Reset Software Distribution Folder
This is one of the best methods to fix any update-related issue including the 0x8024000B error. Just reset the software distribution folder and start the update process. Most probably you will not get any update-related issue.
Step 1: Open the Administrative command prompt.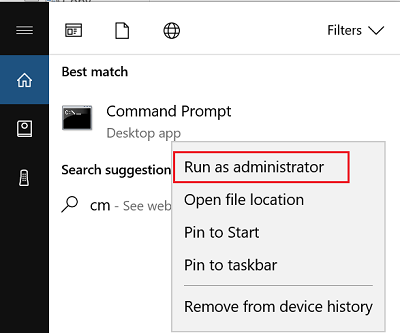 Step 2: Copy and Paste the following command. All the commands will get executed automatically except the last command. In order to run the last command, you must press Enter to execute.
net stop wuauserv
net stop cryptSvc
net stop bits
net stop msiserver
Ren C:\Windows\SoftwareDistribution SoftwareDistribution.old
Ren C:\Windows\System32\catroot2 Catroot2.old
net start wuauserv
net start cryptSvc
net start bits
net start msiserver
Method 3: Repair Corrupted File System
You can also repair the Windows File System. It is good practice to repair the windows file system periodically to avoid any system problem with your pc. You can repair system files as follows:
Step 1: Open the CMD as administrator and run the following command.
sfc /scannow
Step 2: Wait until the process finish.
Method 4: Install Updates Manually
If none of the solutions is working for you then you can simply download the faulty updates files from the Microsoft Catalog site and install them manually. You can find the failed updates here.
Step 1: Click on Start Menu > Settings > Update & Security > View Update History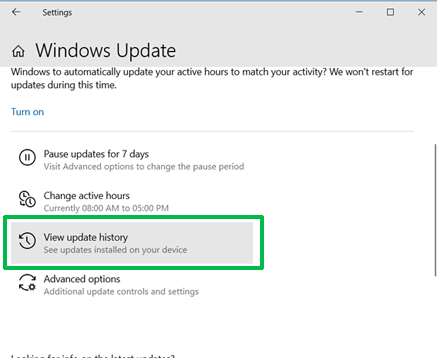 Step 2: Write down the failed update version number.
Step 3: Go to the following site and search for your update files.
https://www.catalog.update.microsoft.com/Home.aspx
Step 4: Download them and install.
Method 5: Start Windows 10/11 in Clean Boot Mode.
In the Clean Boot mode, the windows operating system gets to start with minimal driver and system settings. This eliminates the chances of driver conflicts issue. In the clean boot mode, maybe you will not face the update error 0x8024000B. Here is the detailed guide on how to start windows 10/11 in clean boot mode.
https://www.how2fixerror.com/clean-boot-startup-windows-7-8-10-step-step/
Summary
In this article, I tried to explain how to fix the Windows 10/11 Update or Upgrade error 0x8024000B. There are five methods given and if you found other ways to fix it just let us know in the comment section and help other people.