sfc.exe is the code-name of the System File Checker utility. This tool is widely used for scanning and fixing the integrity of system-protected file. You need to run this tool when you feel that some of the Windows files get corrupted and damaged and Windows operating system is not functioning properly.
Although, this tool is a great remedy for Windows operating system, still it has some limitations, and beyond that limitation, it cannot repair corrupted windows files, and resulting throws the following errors.
Windows Resource Protection could not perform the requested operation
In this article, I will explain how to repair SFC tool itself, when it does not work properly. If sfc.exe fails to repair files, you can fix sfc.exe-related issues by applying the methods given in this article.
If you don't know how to use sfc.exe, you can see the following article.
How to run System File Checker sfc /scannow and fix windows problems
Method 1: Use Advanced System Repair Tool if SFC.EXE fails
Advanced System Repair Tool is the best replacement of sfc.exe tool. Where sfc.exe tool only scans and fix the integrity of core system files, the advanced system repair tool does a lot more task than SFC.
This tool works great and is a great alternative if SFC fails. Additionally, the Advanced system repair tool repairs registry files, fix windows missing file issues, updates all your drivers and software, removes malware/viruses, and optimize your PC for best performance.
Method 2: Run Error Checking utility from Driver Properties
If the command line utility is not working for you, still you have a chance to use this utility through the drive properties.
Step 1: Open This PC ➜ Right click on the Windows drive (Usually C Drive) ➜ Select Properties.
Step 2: In the Properties, windows go to the Tools tab. Click on the Check button under the Error-checking box.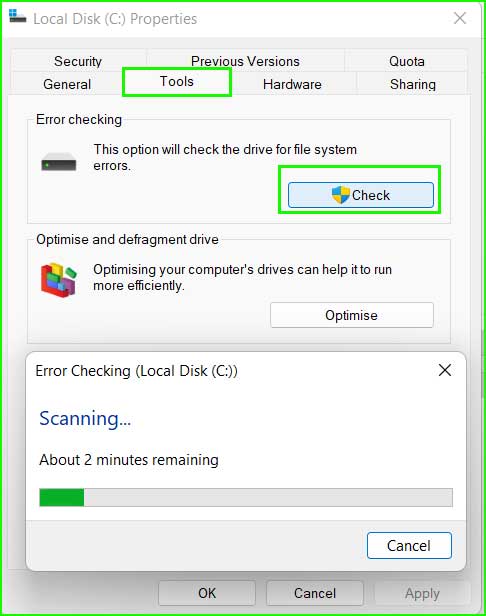 Method 3: Open your PC in Safe Mode and then try sfc.exe
When you start your PC in normal boot, all the drivers, third-party utilities and games, software, and everything installed in your computer, gets loaded at startup. All these bunches of drivers and tools create problems sometimes which is not fixable by SFC command.
When you launch your computer in safe mode, all the unnecessary software and drivers get skipped and windows get started only with minimal and essential driver and software.
In safe boot mode, you have a chance to skip the Windows Resource Protection could not perform the requested operation error and use sfc.exe successfully.
Method 4: Run SFC.EXE in the Advanced Boot Option
If safe boot didn't work, then try running this utility in the Advanced Startup Menu. Advanced Startup Menu gives you a lot more tools to troubleshoot your PC problems. Just open the command prompt in the Advanced Startup Menu and run the sfc.exe command line utility.
Step 2: Go to the Troubleshoot ➜ Advanced option ➜ Command Prompt.
Step 3: Now run sfc /scannow in the command prompt.
Method 5: Use sfc command using the Windows Installation USB
This method will surely work for you. You need to get a bootable windows USB stick to perform this operation. In this way not only you can run the sfc.exe command successfully but also can repair Windows operating systems.
Step 2: Boot PC using the bootable USB Drive.
Step 3: When Windows Installation box appears, click on Next button.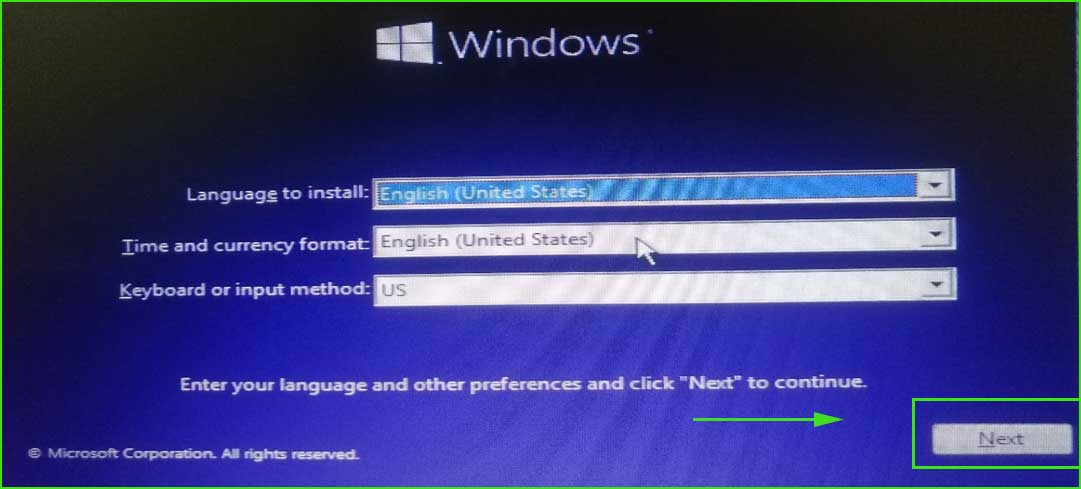 Step 4: In the next screen, click Repair your computer button.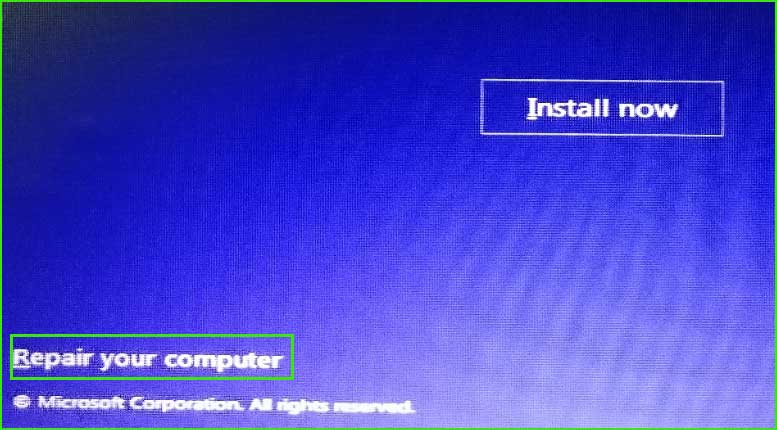 Step 5: After clicking "Repair your computer" option, it will restart PC and open Advanced Startup menu for you.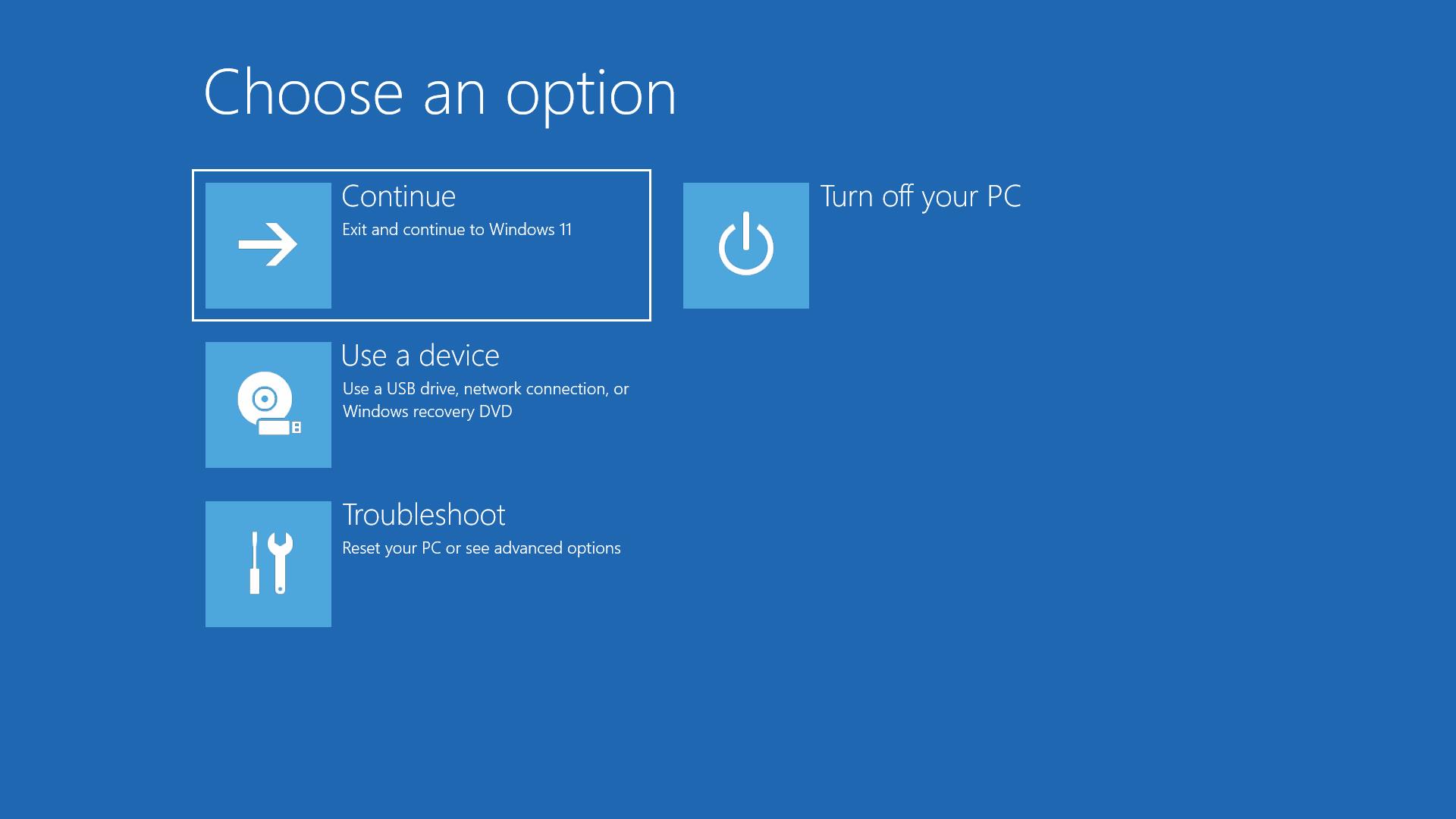 Step 6: Now, go to the Troubleshoot ➜ Advanced option ➜ Command Prompt.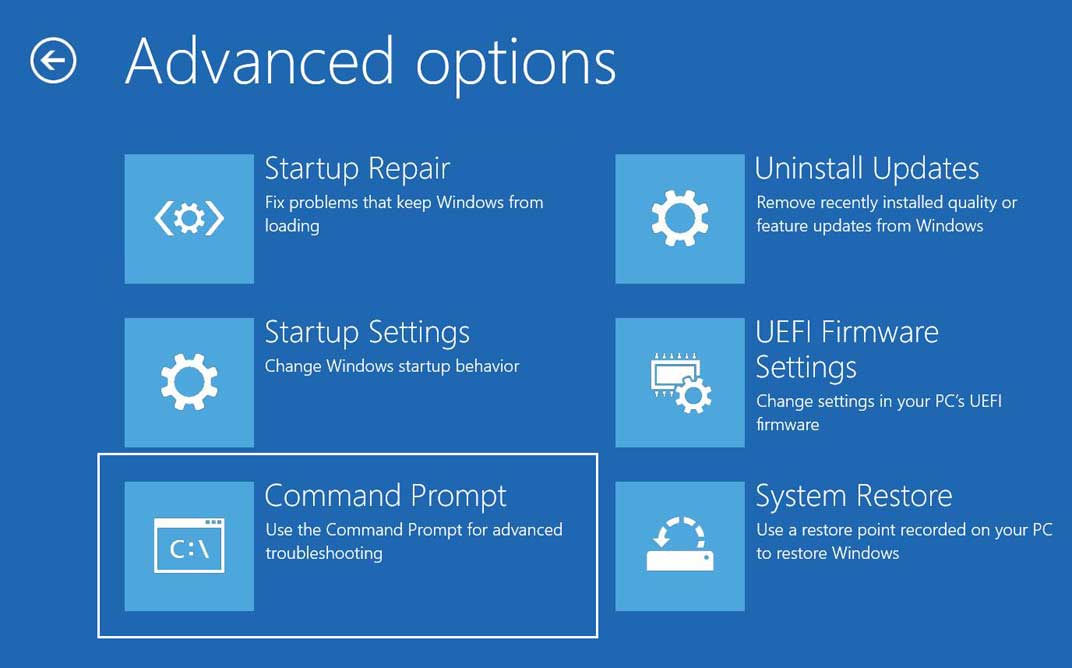 Step 7: Write sfc /scannow command and press enter to execute.
Summary
This article gives information about the sfc.exe fails error "Windows Resource Protection could not perform the requested operation". There are several methods mentioned that will allow you to run sfc.exe on your Windows 10, 11, & 8 machines.