What is System Update Readiness Tool?
How to use it in Windows 10/8/7?
What is System Update Readiness Tool?
System Update Readiness Tool is a tiny software released by Microsoft that is used for repairing or fixing Windows Update Problems. If you are unable to update windows 10/8/7 or update becomes fail meanwhile the process along with 0x000000 error then the System Update Readiness Tool might be a lifesaver. Here, in this article, I will explain how you can use this utility to fix Windows Update Problem.
How it works?
System Update Readiness Tool regularly scans and fix inconsistency in files and registry settings for installed updates. When you install System Update Readiness Tool, it may take 15 minutes or more to complete. It is not recommended to exit SUR tool meanwhile the installation. However, it doesn't display the scanning result on the screen but you can find the log report at %windir%\Logs\CBS\CheckSUR.log
Windows 10/8
The System Update Readiness Tool is only available to Windows Vista, Windows 7, Windows Server 2008 and Windows Server 2008 R2. However, if you are running Windows 10 or Windows 8 then this tool is inbuilt into it and you can use it by DISM command and sfc /scannow command. Here, is the great step by step guideline to use these both commands.
How to Run DISM Command in Windows 10/8
How to run sfc /scannow command in Windows 10/8
Windows 7 and Windows Server
In order to use System Update Readiness tool in Windows 7 and Windows Server; you must download this tool from Microsoft website. You can search for "Download System Update Readiness Tool for Windows 7" and you will see the various links to download this tool. Select your Windows Version and download this tool.

Installation
Step 1: Double click on Installer to install tool. Installation is quite simple and easy.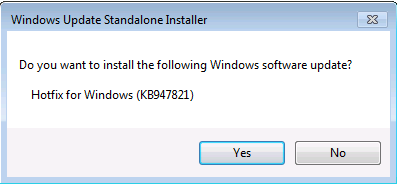 Step 2: When Installation done, it automatically starts scanning process. Keep patience and let the scan complete. It will take around 15 minutes.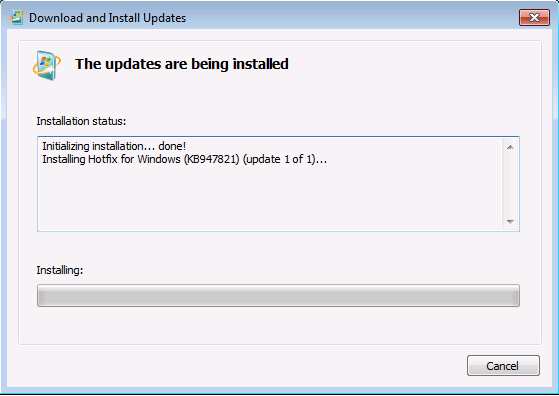 Step 3: When Installation completes click to close.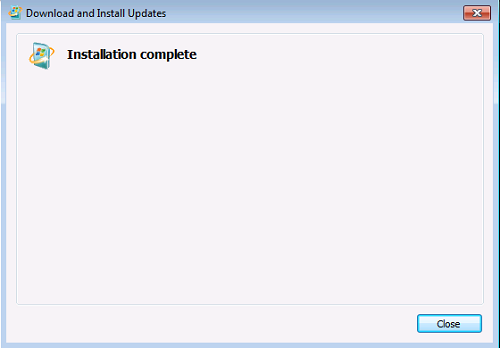 Step 4: Now try to install Windows Update again and hopefully you will not get the Windows Update Error.
What if System Update Readiness Tool doesn't work?
In most cases, System Update Readiness Tool fails to repair PC problem and you will still be unable to install updates. In this situation, you need to use more powerful and effective solution to fix Windows Error. Download Advanced System Repair Tool and scan your PC problems using it. It is an awesome tool that quickly scans and lists out all the PC problem and lets you fix all by clicking one simple button. You can download this tool from here:
Summary
System Update Readiness Tool is a great tiny utility that is released by Microsoft to fix Update Problems. However, it is only available for Windows 7 and Windows Server user. In Windows 10 It is inbuilt in DISM command.