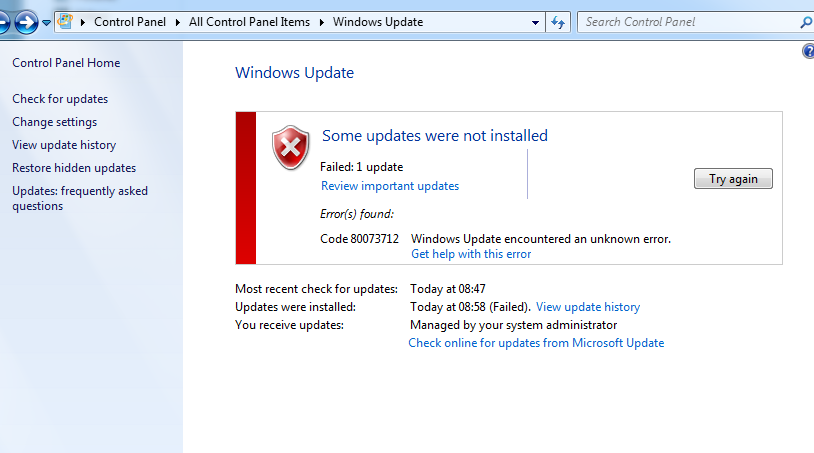 Are you getting error code 0x80073712 when you try to install Windows Update? In this article, I will tell you all the available solutions about How to Fix Windows Update Error 0x80073712.
You may receive the error code 0x80073712 when trying to install update from Windows Update or Microsoft Update.
Cause
There are certain reasons behind this update error that is mentioned below:
1.
When Component-Based Servicing (CBS) Manifest gets corrupted or damaged.
2.
When Windows Update is Damaged and Missing.
3.
When Windows Files gets Damaged, Corrupted or replaced by a third-party application.
Solution
Here, I am listing the most suitable solutions for this error. You may apply them to fix this issue.
Method 1: Fix using Advanced System Repair Tool
The most of the common reason behind windows update failed is corrupted or damaged system files like DLL files, EXE files, sys files etc. There are thousands of tiny system files are there that work specific task. If one of the files gets replaced, deleted or damaged then you may get windows update error 0x80073712.
Download and Install Advanced System Repair Tool and scan your PC. It has the large database with 25 million of files. It will find all the damaged or deleted system files and reinstall them with the fresh one. After, optimizing with Advanced System Repair Tool, try to install windows update again.
Method 2: Use System File Checker tool to Repair Damaged Windows Files.
Here, is the steps to run System File Checker Tool.
Step 1: Open Command Prompt as Administrator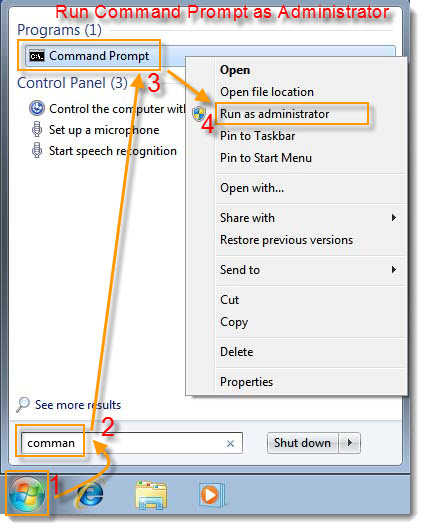 Step 2: Run sfc /scannow command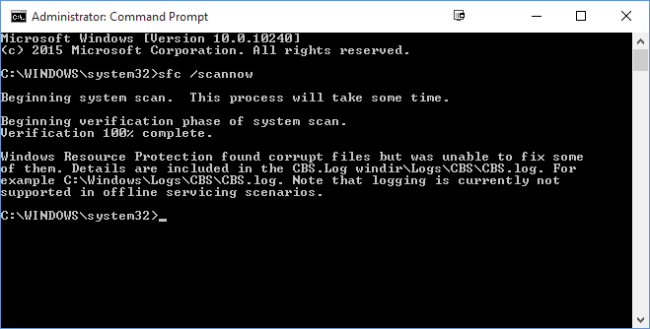 Step 3: Now, try to install the update again.
If you are having trouble running System File Checker Tool then see this Detailed Guide to Run sfc /scannow tool.
How to run System File Checker sfc /scannow and fix windows problems
Method 3: Run DISM.exe Tool
DISM.exe tool is preinstalled with Windows 8/10 and it is used for fixing Windows Update File if the file gets corrupted. This tool repairs the corrupted Windows Update File and allows you to install it on your PC without any hassle.
Step 1: Open Command Prompt as Administrator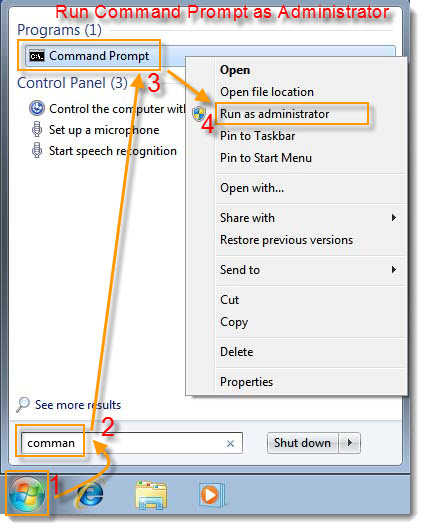 Step 2: Run following commands in command prompt.
DISM.exe /Online /Cleanup-image /Restorehealth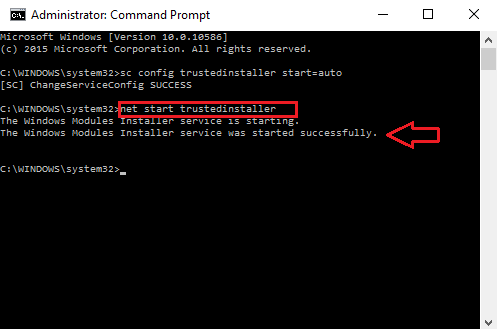 Detailed Guide to Run DISM.exe Tool: Step by Step Guide with Screenshot
Method 4: Run Windows Update Troubleshooter
Windows Update Troubleshooter is the unique feature that works great most of the time. However, the failure rate is also higher but still, you should try this feature once. Who knows you are lucky.
Step 1: Click on the Search Button and Type Troubleshooting. Click on it to open it.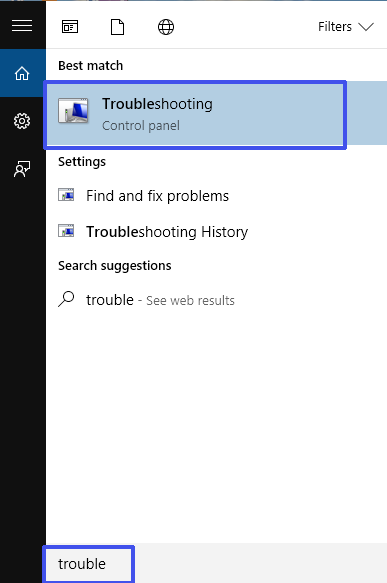 Step 2: Select Fix Problem with Windows Update under System and Security.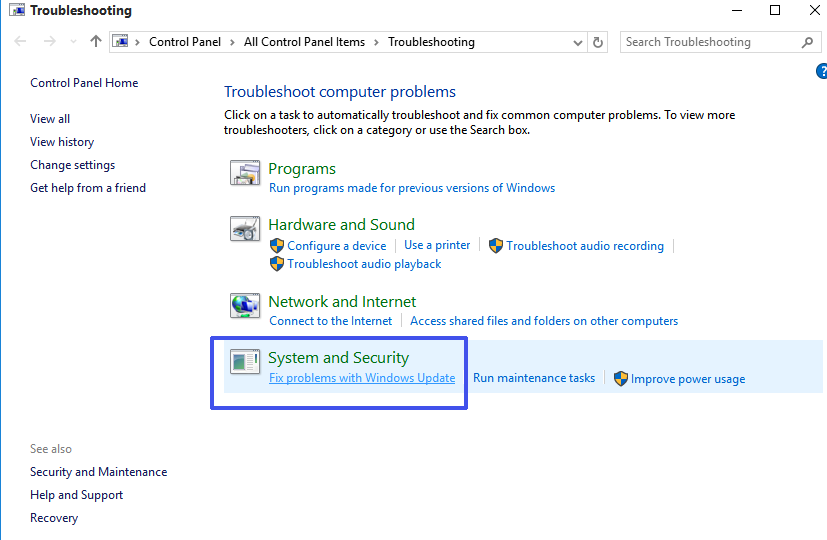 Step 3: Windows Update will open. Click on Next button to start fixing the problem.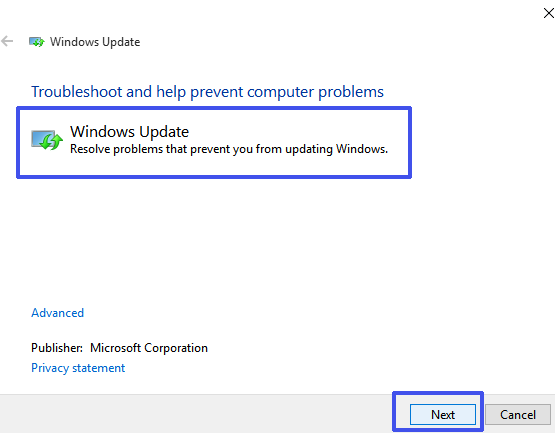 Step 4: You will see the Windows Update Troubleshooter start the process for fixing the problems.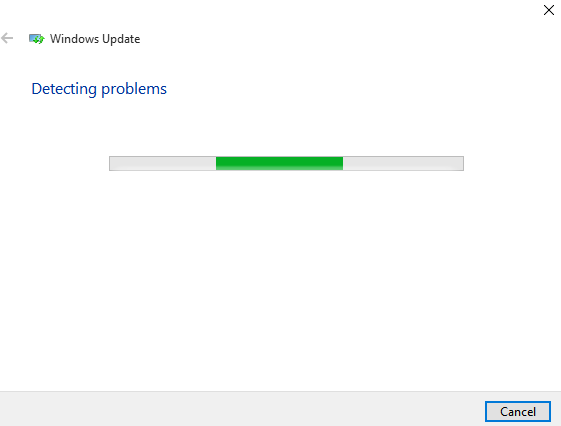 Step 5: Wait until the process gets finished. After that, you will see that problem has been fixed.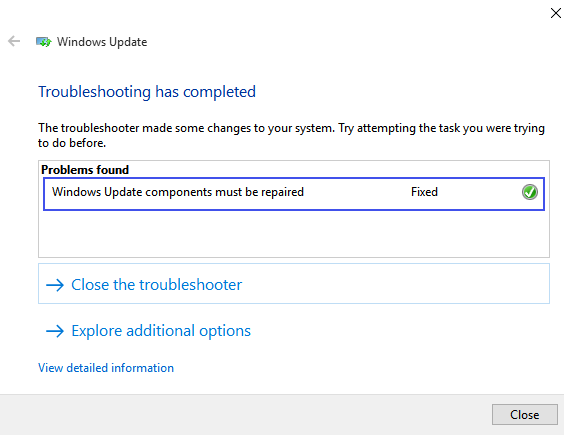 Step 6: Now, try to update windows again and most probably you won't get the error code like 0x80073712.
If unluckily, no any methods work for you then you should surely try Reimage Repair Tool. This tool is completely designed to fix almost all the windows problems like Windows Update Issues, Windows Installer Issues, Windows Runtime Problems, Windows application errors etc.
Summary
This article explains the ways to fix Windows Update Error 0x80073712. If you are getting problem installing Windows Update due to this error message, then this article is written for you. You must apply the methods to fix Update Error.