You may face problems in installing the Windows 10 Version 22H2 (KB5022834) Update files. Either a 0x800f0922 or 0x8007000d hexadecimal error code occurs or shows an error message "We couldn't complete the updates. Undoing changes".
Error Message:
There were some problems installing updates, but we'll try again later. If you keep seeing this and want to search the web or contact support for information, this may help: (0x800f0922)
2023-02 Cumulative Update for Windows 10 Version 22H2 for x64-based Systems (KB5022834) -Error 0x8007000d
Status: Some update files are missing or have problems. We'll try to download the update again later. Error code: (0x8007000d)
In this article I will list some of the best tricks to fix Windows 10 Version 22H2 (KB5022834) update error 0x800f0922 or 0x8007000d.
What is the KB5022834 file?
The KB5022834 file is a part of the February 14, 2023, Windows update. With this update, windows users see some major changes in their PC like IE Explorer 11 being permanently turned off. This update adds several security features to the Windows 10 and 11 PC.
How to Fix KB5022834 not installing error?
There are several ways to fix this error. Some of the tested methods are explained below. Please try them to resolve this problem.
Method 1: Fix using the Outbyte PC Repair Tool
If your PC is facing the Update related issues, driver problems, application crashes, etc, then there is an optimization issue with this PC. Use the Outbye PC Repair tool to correct the Windows OS problems.
Method 2: Reset Software Distribution Folder.
This is one of the best methods to fix any kind of Windows Update error. This method always works and starts the Windows update process again. Follow the guidelines and reset the update folder.
Step 1: Open Admin Command Prompt. Click on the Start menu and search for cmd. Right-click on it and select Run as administrator.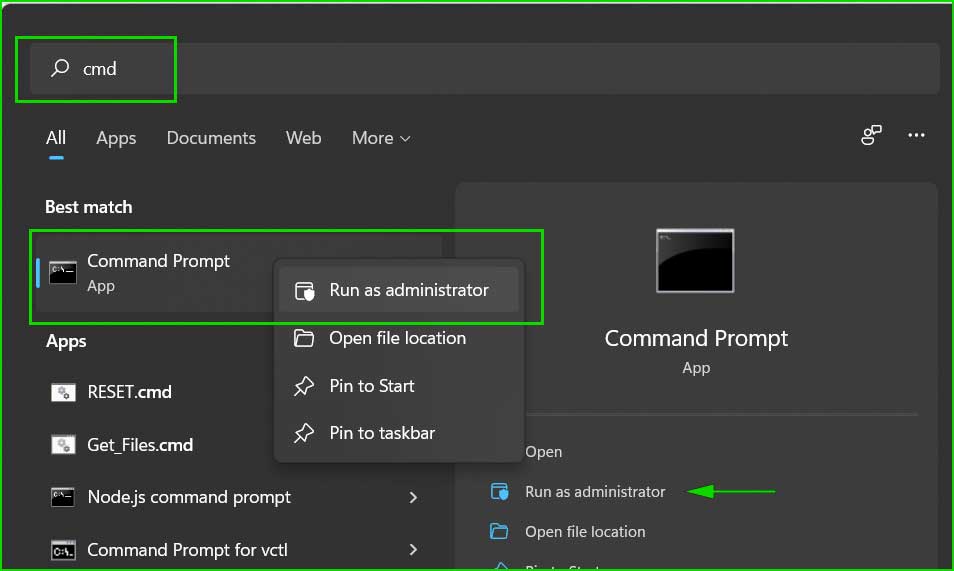 Step 2: Now execute the following commands.
net stop bits
net stop wuauserv
net stop cryptsvc
ren %systemroot%\softwaredistribution softwaredistribution.bak
ren %systemroot%\system32\catroot2 catroot2.bak
net start bits
net start wuauserv
net start cryptsvc
sfc /scannow
After completing the process try to download and install updates and you will see that all the Update files have started to download again.
If you want to reset Windows updates more deeply, visit the following articles.
https://www.how2fixerror.com/manually-reset-windows-update-components/
Method 3: Run Windows Update Troubleshooter
Windows update troubleshooter scans and finds common issues with Windows update service and fixes them if they find any. You can try Update troubleshooter to fix the update error 0x80248007.
https://www.how2fixerror.com/windows-update-failed-to-install-19-ways-to-fix-it/#method12
Method 4: Install the latest version of .Net Framework.
You must check, which version of .Net Framework is currently running on your computer. If it is running the older version of .Net Framework, download the latest .Net Framework and installs it.
ℹ Check .Net Framework version Windows 11,10, & 8.
Step 1: Open Registry Editor. Press Windows Key + R ➜ type regedit ➜ Press OK.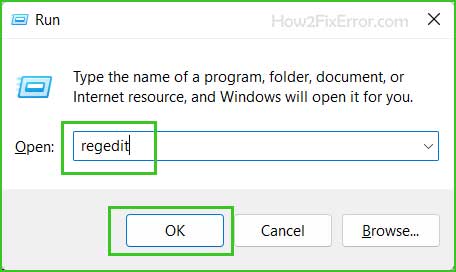 Step 2: Navigate to the following location:
Computer\HKEY_LOCAL_MACHINE\SOFTWARE\Microsoft\NET Framework Setup\NDP\v4\Full
Step 3: Determine the .Net Framework version.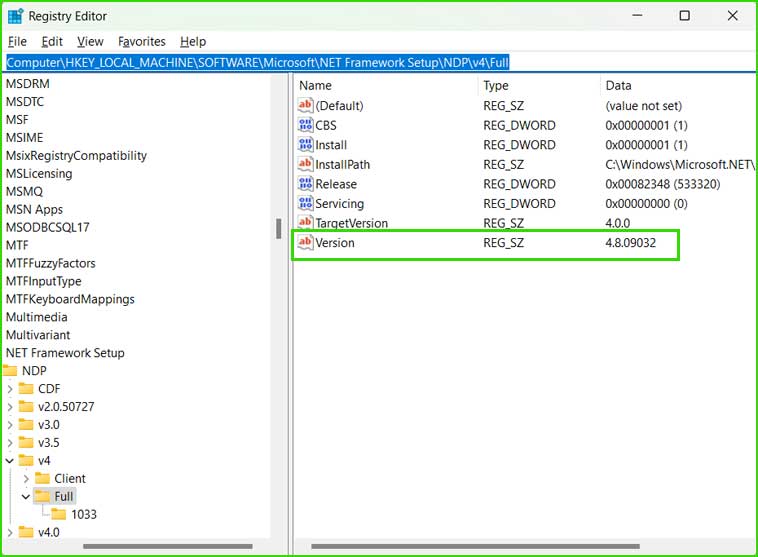 ℹ Turn On .Net Framework.
Step 1: Search Windows features on the Start menu and open the Turn Windows features on or off.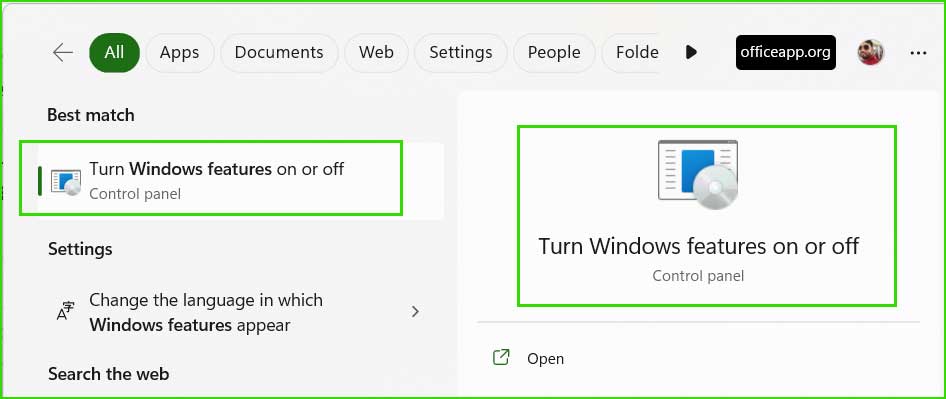 Step 2: Enable the .Net Framework.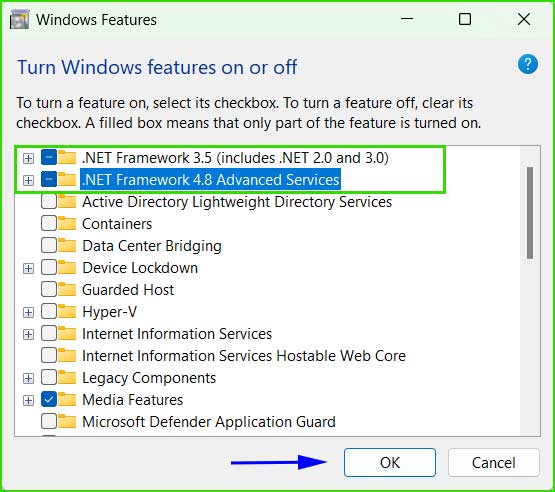 Step 3: If you don't find the latest version of .Net Framework here, download it from Microsoft's website.
Method 5: Download and Install the KB5022834 file manually.
Another best option to resolve this problem is to download and install the KB5022834 file manually from the Microsoft Catalog.
If the Windows update service is unable to download and install updates automatically due to the error 0x800f0922 or 0x8007000d, you have the option to do it manually.
Just go to the Microsoft Catalog website ➜ find your updates (KB files) ➜ Download ➜ Install.
Still confused! See the complete guideline below:
https://www.how2fixerror.com/additional-ways-to-install-updates-in-windows-10-11/
You should also run System File Checker Tool to scan and fix corrupted system files. Run the DISM tool to check the integrity of windows files and lastly run Windows Update Troubleshooter to fix the 0x800f0922 or 0x8007000d error.
Method 6: Repair the Disk using chkdsk command
If there is a problem with Disk, windows might be unable to store the downloaded update files on your computer. You must check for disk errors using the chkdsk command.
The disk checker tool is a command line utility that scans storage disks for bad sectors and errors and fixes issues if found. You can run the Disk checker tool via the command chkdsk.
Step 1: Open the command prompt as administrator.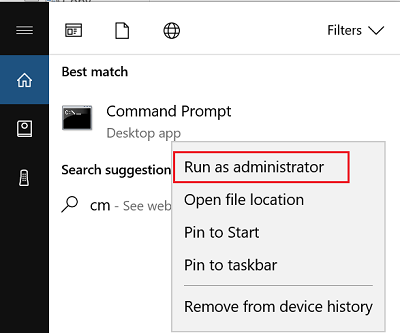 Step 2: Type the following command and press Enter.
chkdsk /f c:
Step 3: Wait to complete the process. Repeat the command with each drive letter.
Summary
If you are facing a problem in installing the Windows 10 Version 22H2 (KB5022834) update files and getting the error 0x800f0922 or 0x8007000d, then try the solution given in this article.